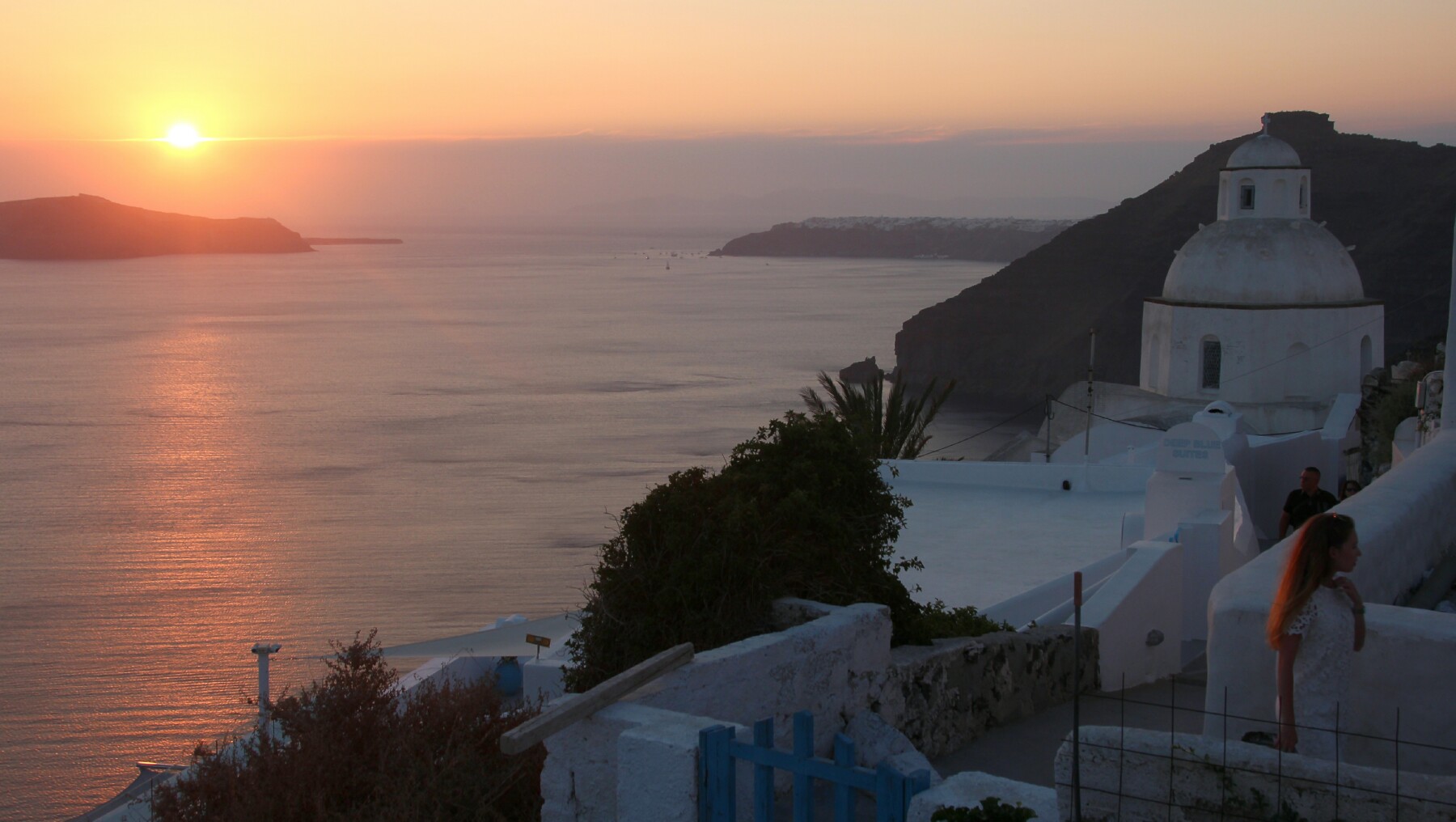 Above: The sun is getting ready to set behind the distant clouds.


1 to 3 show views of the sunset in Fira.

4 appears to be an abandoned church along Aghiou Mina Street.

5 to 7 show twilight views in Fira.

8 is a piece of art of views in Oia, Santorini.