Santorini (Thira)
July 16, 2017
On Day 1 in Santorini, the group left Mykonos just before 10 a.m. and arrived in Santorini at 12:30 p.m., with a stop at Naxos along the way. Santorini is part of a five-island group that is the rim of an ancient volcano, called a "caldera". Santorini is the largest island forming the north, east and south, with Thirasia and tiny Aspronisi on the western side. In the middle of these three islands is Nea Kameni and Palea Kameni, both active volcanic islands formed through past eruptions. The last eruption was 1950, a small one causing a small lava dome extrusion, and there was a much more serious earthquake in 1956 that caused significant damage and a good number of islanders to leave.

After, getting set at the Astir Thira Hotel (the island of Santorini is officially called Thira), I walked around the city, visiting the Orthodox Metropolitan Church (Ypapanti Cathedral) and the Catholic Cathedral of Saint John the Baptist, and enjoying a nice meal and a beautiful sunset.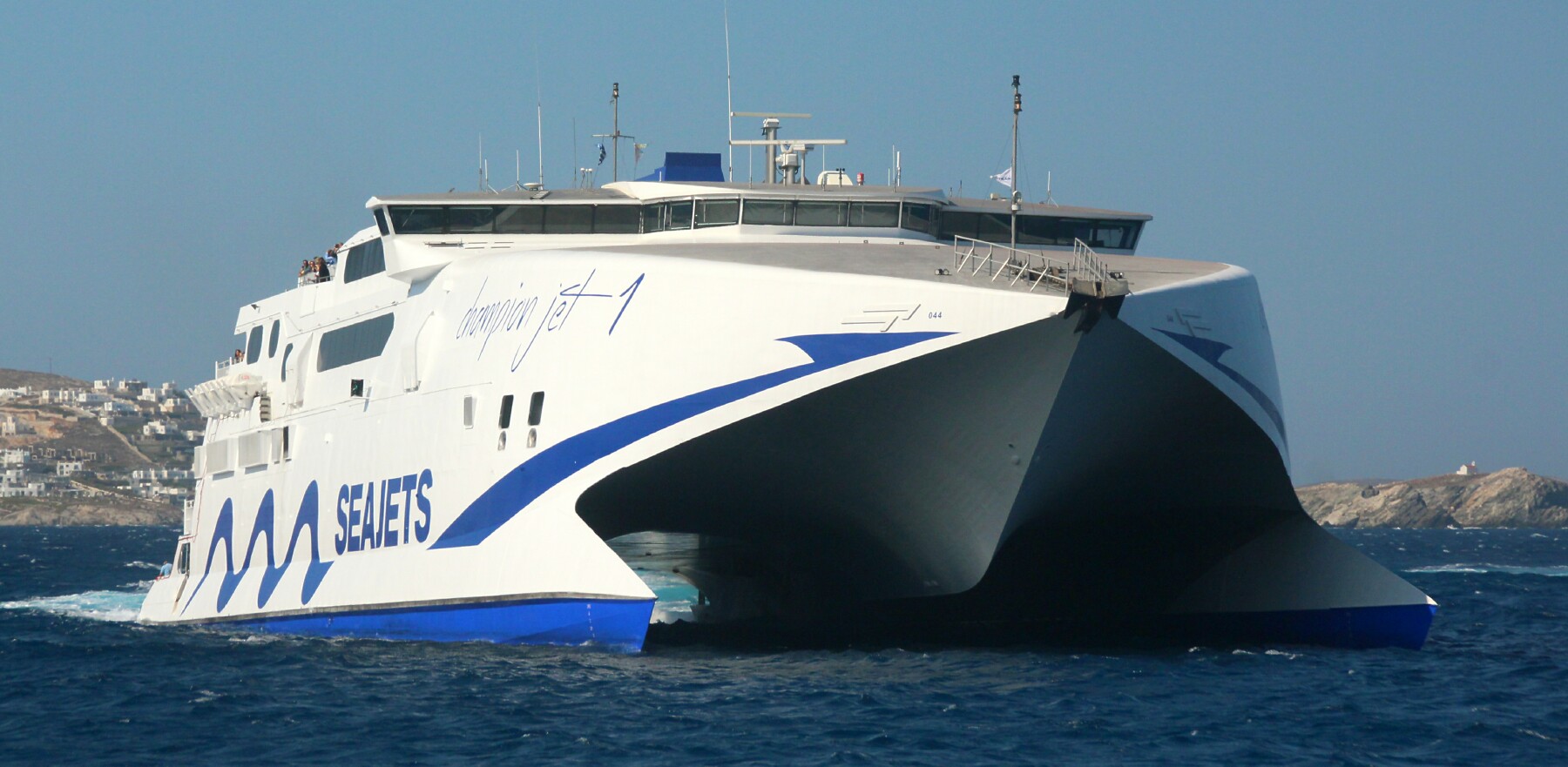 Above: The Sea Jet Champion 1 arrives from Athens to pick up the group in Mykonos, and then three views of Naxos ... the port town of Naxos, the Temple of Apollo, and the southwest coast.


1 and 2 show the long line to get onto the Sea Jet for Santorini.

3 and 4 show the port of Naxos on Naxos Island.

5 and 6 show what remains of the ancient Temple of Apollo - Portara, built in 530 B.C.

7 to 9 show some of the many small islands in the Greek Cyclades.

10 is the island of Ios.