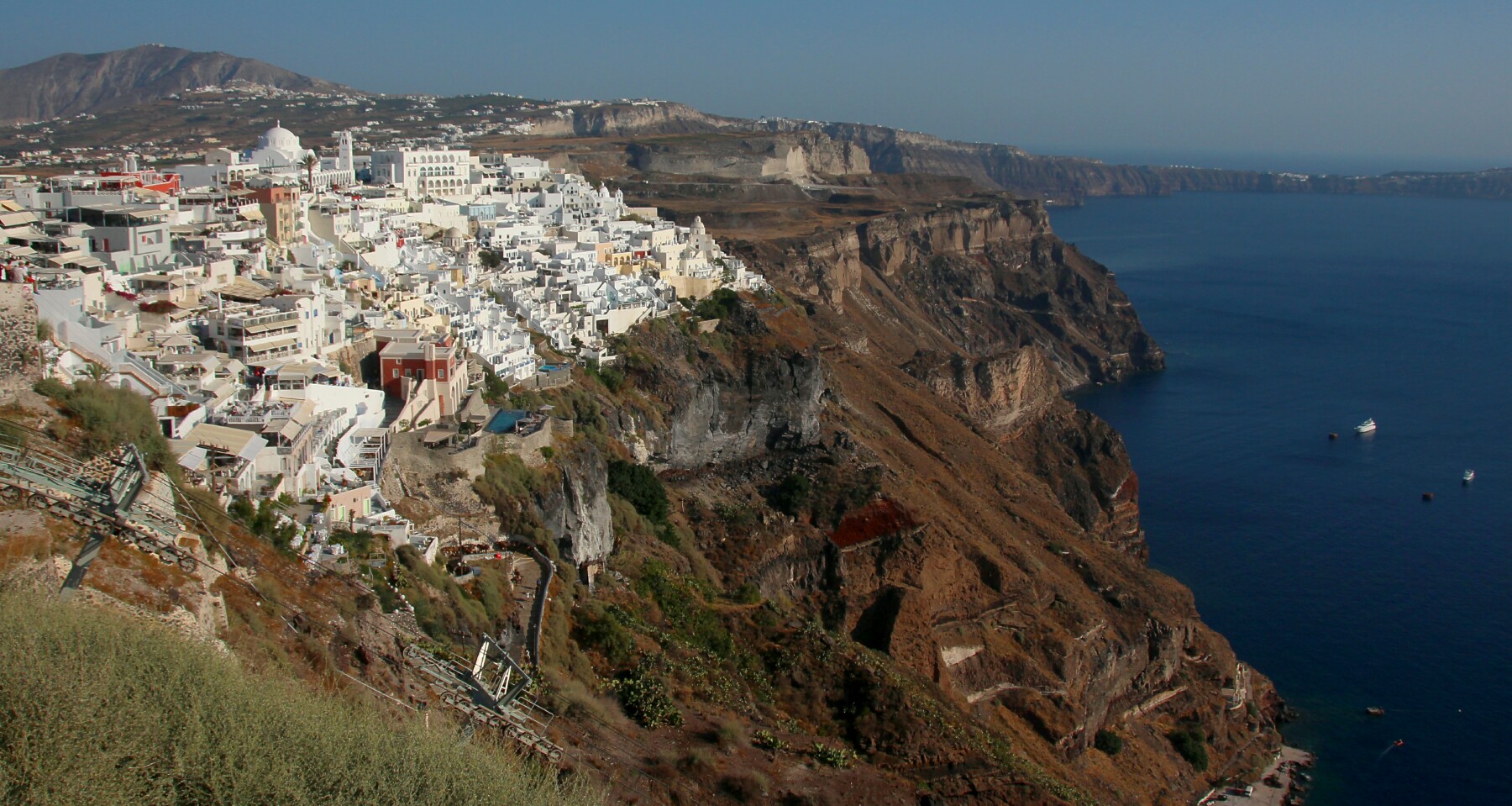 Above: A view from my poolside hotel room into the refreshing salt water pool. Note the unfinished building in the background. These unfinished concrete shells are all
over the island, with construction stopping due to Greece's Euro austerity troubles, and because any finished home or hotel pays considerably more in property taxes.


1 and 2 are views from around the Orthodox Metropolitan Church.

3 to 5 are views within and at the northern end of Fira.

6 is a long distance view of Orthodox Metropolitan Church.

7 to 10 shows the donkeys going home after a long day of work/abuse.

11 is Catholic Cathedral of St. John the Baptist.