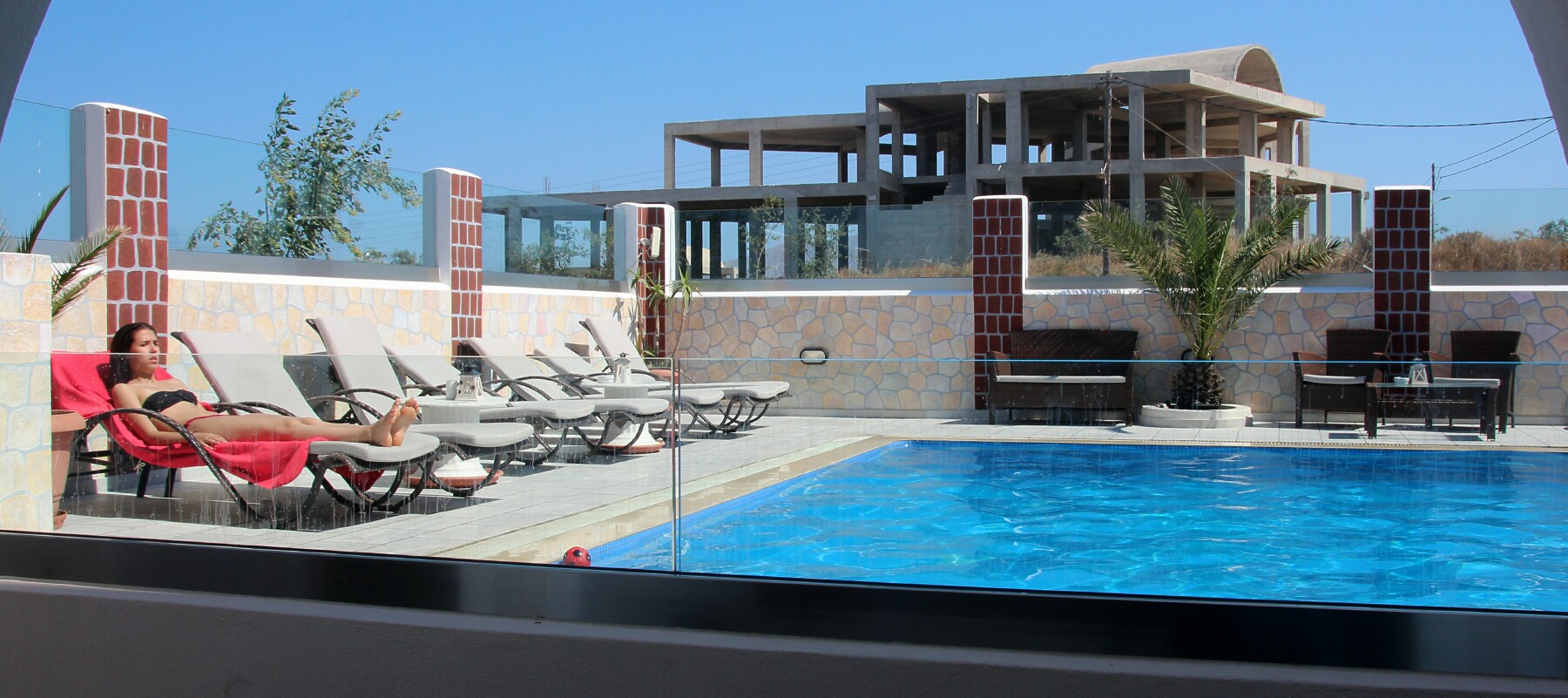 Above: A view from my poolside hotel room into the refreshing salt water pool. Note the unfinished building in the background. These unfinished concrete shells are all
over the island, with construction stopping due to Greece's Euro austerity troubles, and because any finished home or hotel pays considerably more in property taxes.


1 shows the town of Oia (pronounced ee-ah), and Amoudi Bay, which has excellent seafood, such as grilled squid.

2 and 3 show the steep climb by bus (or on foot if you're nuts) to get to the top and the town of Fira, the capital of Santorini.

4 shows a view across from my hotel of southern Santorini.

5 and 6 shows an abondoned building, whose purpose is unknown, across from my hotel.

7 to 10 shows a stairwell painting and the views of the pool outside my hotel room.

11 is the Orthodox Metropolitan Church (Ypapanti Cathedral), on the southern end of the main walkway through Fira, Hypapantis Street.