Santorini (Thira)
July 16, 2017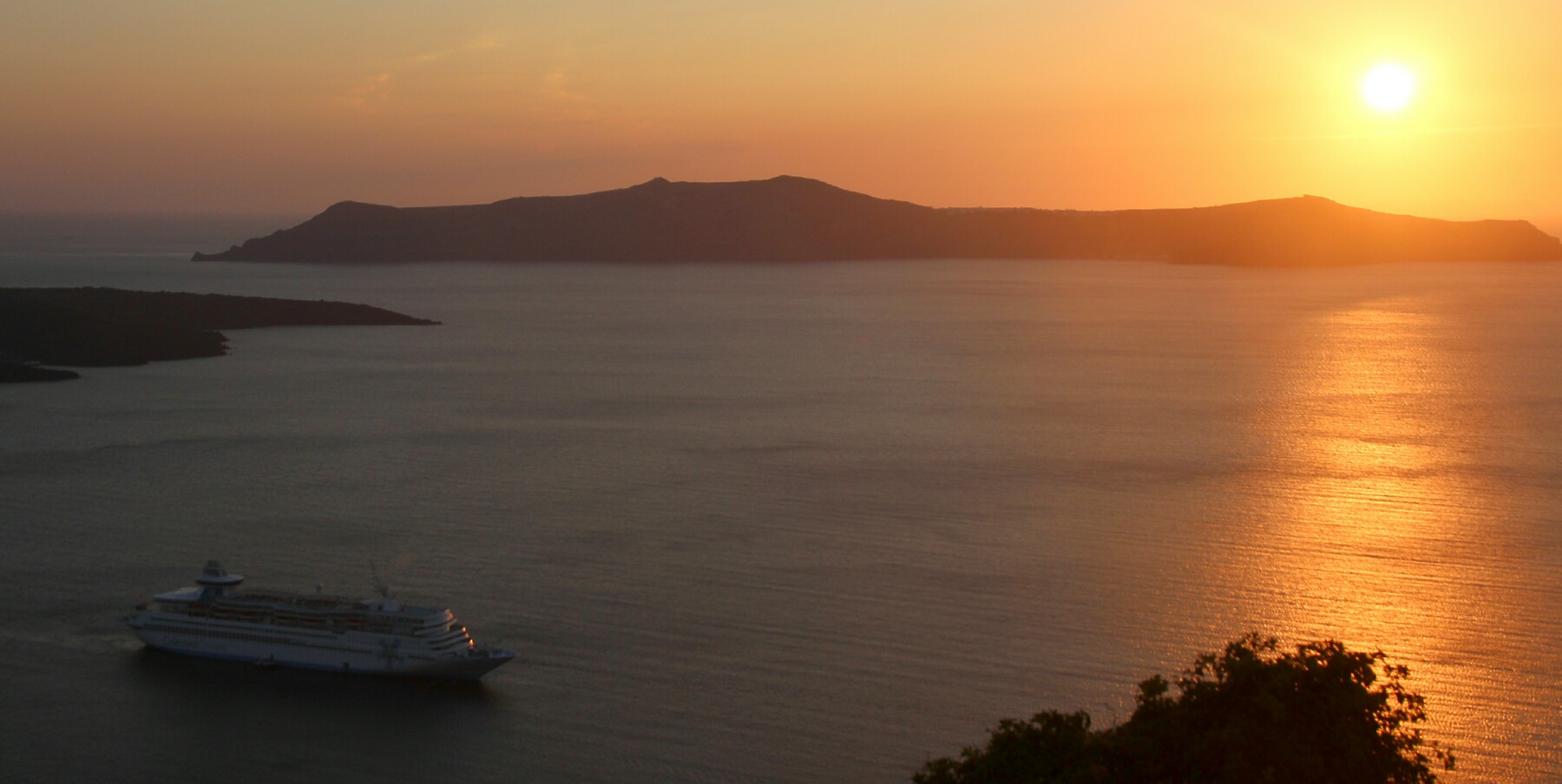 Above: A sunset view of Thirasia Island.


1 is view along Erythrou Stavhou Street, the central throughway in Fira.

2 is a wooden art piece in the Orthodox Metropolitan Church.

3 to 9 are sunset views in Fira. Note the spectacular pool view in 3, and the many churches/chapels in Fira.

10 is a twilight (not the crappy movie) view just above an old abandoned church on Aghiou Mina Street.




Touch a number to see a picture






















More Pages to Visit