Santorini (Thira)
July 16, 2017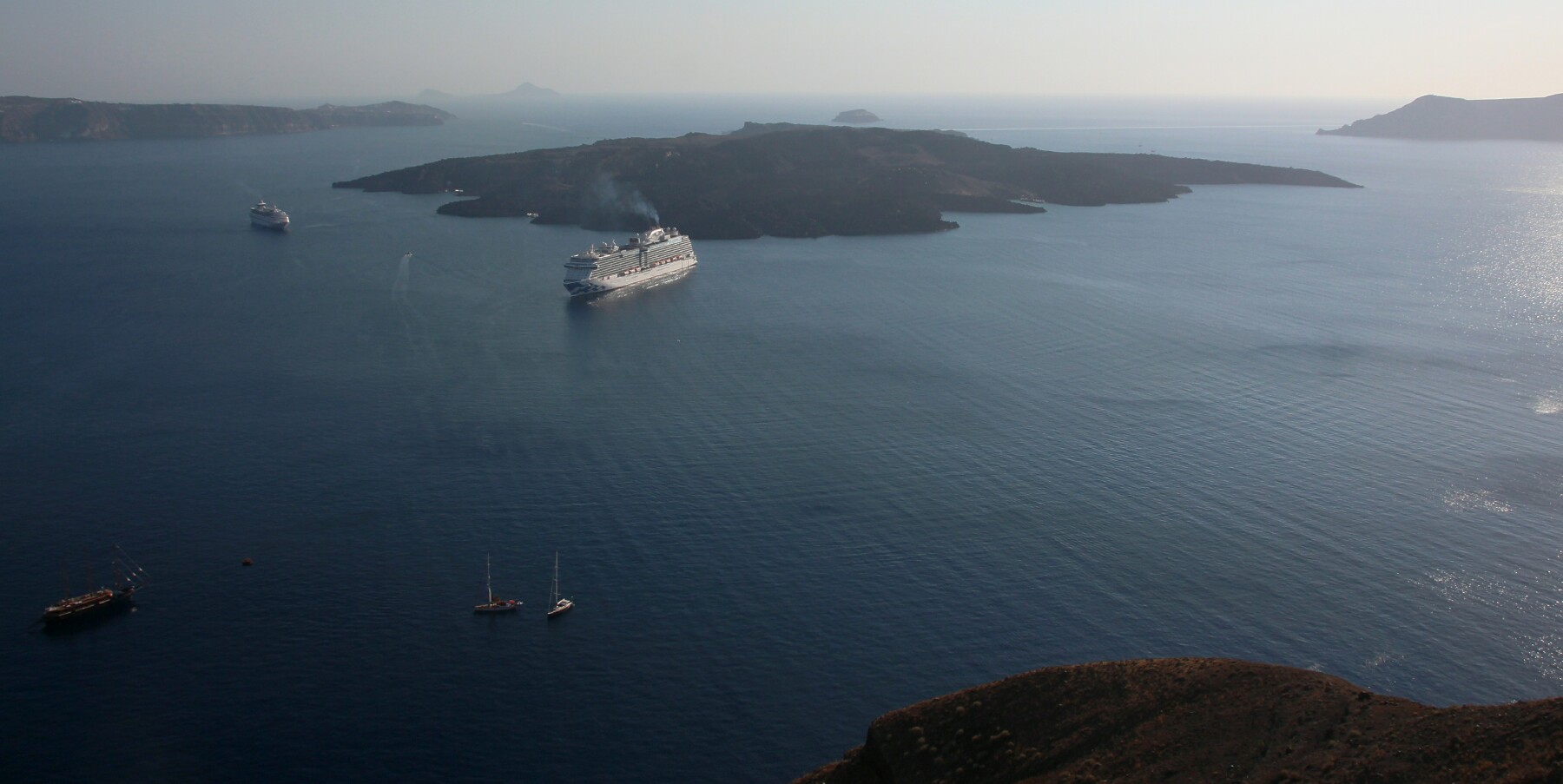 Above: A view of the caldera below from Fira, with the volcanic islands in the center.


1 is a piece of wooden art in the breakfast area of the Manoulas Beach Hotel in Mykonos.

2 is a boat sailing between Paros and Naxos.

3 is the mural in my hotel stairwell.

4 is the bell tower of the Orthodox Metropolitan Church.

6 shows the donkeys returing home.

7 to 11 show the bell tower, clock and interior of the Cathedral of Saint John the Baptist.




Touch a number to see a picture
























More Pages to Visit