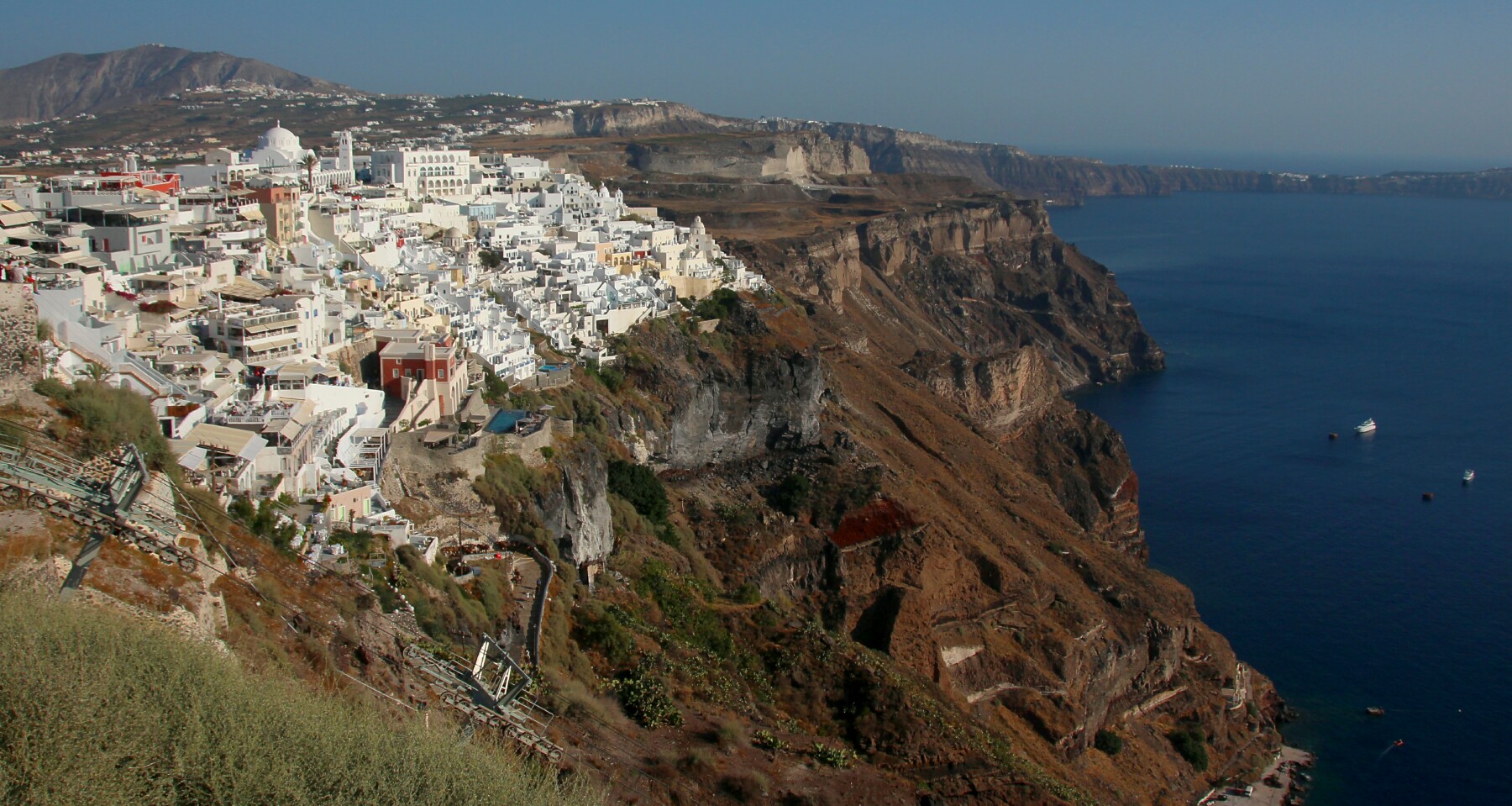 Above: A view of Fira from the northern edge of town.


1 is a view of Fira and the caldera from the northern edge of town.

2 and 3 are exterior and interior views of the Cathedral of Saint John the Baptist.

4 is one of at least craft brewers in Santorini, and they are quite good. The Crazy Donkey I.P.A. can only be purchased in large bottles, and that is crazy.

5 and 6 show a nice meal of greek salad with a slab of feta cheese, and large bowl of mussels in a local tomato sauce. And a red donkey.

8 to 13 show the exterior and views inside the Orthodox Metropolitan Church.