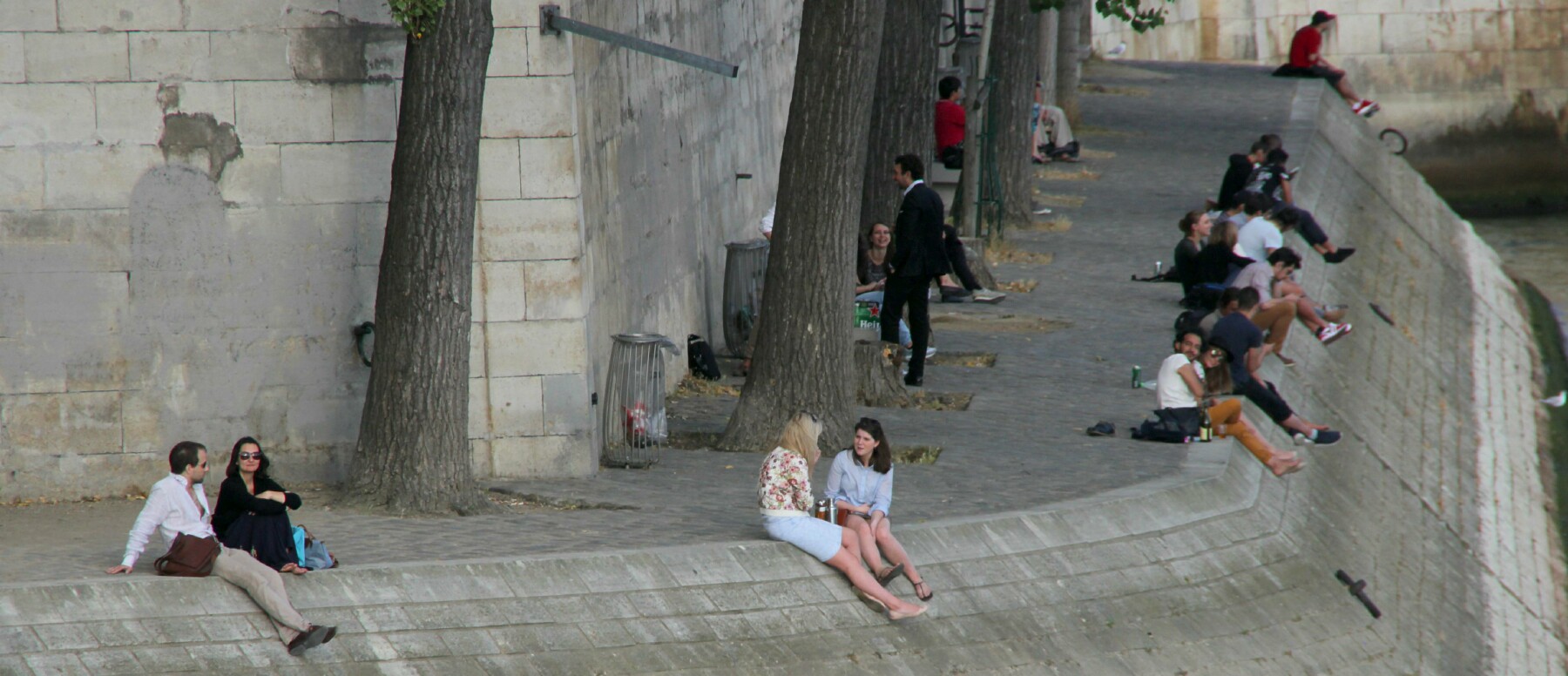 Above: People relaxing on the Īle Saint-Louis, the smaller of the two islands in the Seine River in the heart of the Paris historic district.

Below: Pictures 1 to 3 show Saint Denis du Saint Sacrement church in the Marais on Rue de Turenne.
Pictures 4 to 6 show the cost of smaller apartments in Paris. Picture 4 is about $160,000 CDN - for 107 square feet!
Pictures 7, 8 and 10 show views in the Marais.
Pictures 9 to 11 show the Seine River by the Marais, and then the Īle Saint-Louis.