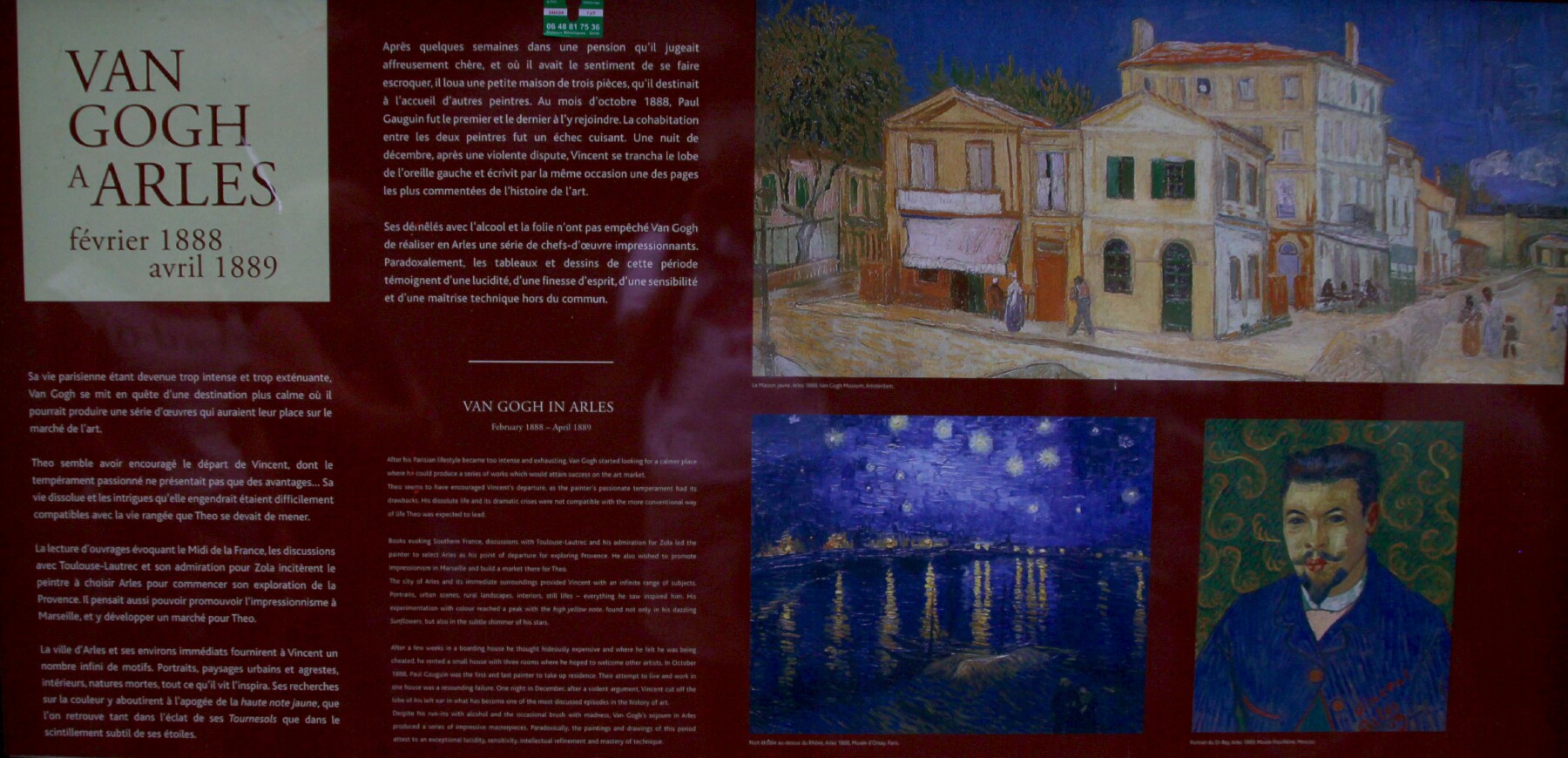 Above: A description of Vincent van Gogh's time in Arles.

Below: Picture 1 shows the very pink La Maison Rosé café restaurant.
Picture 2 shows Au Lapin Agile cabaret (Agile Rabbit), where locals and tourists can come to sing or recite poems etc.

Pictures 3 and 4 show Clos Montmartre, a small vineyard since 1933 in the heart of Montmartre. The wines
produced are auctioned off in the 45 Euros range ($70 CDN), and the wines are said to be "mediocre".

Picture 6 describes Vincent van Gogh's time in St. Remy, where he stayed in a psychiatric hospital, one of his more stable and productive periods.
Picture 7 is Cinecitta Montmartre, specializing in Italian films.
Picture 8 is the Salvador Dali museum.
Picture 9 is a pricey café beside the Salvador Dali museum.