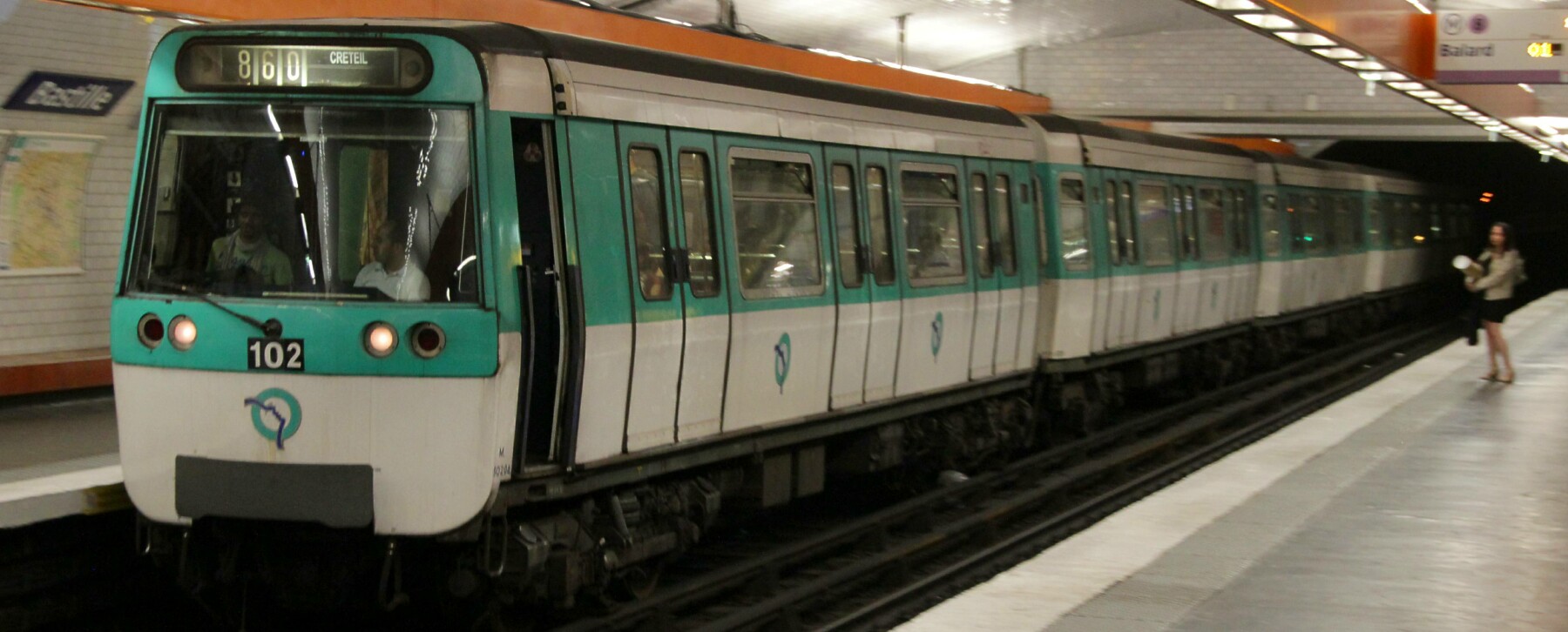 Above: Subway train arrives at the Bastille station as I wait to go to Galerie Joseph, and Louis Réard, inventor of the bikini bathing suit.
Below: Picture 1 and 2 show the base of the Jardin du Sacré-Cœur and it's Venetian Carrousel from the 18th century.
Pictures 3 and 4 show the Anverts Metro entrance and a train arriving at the Bastille Metro station.
Picture 5 shows the front of Galerie Joseph, currently the home of the Bikini Exposition.
Picture 6 talks about Louis Réard's history during the depression and design of
bathing suits and introduction of the bikini in 1946, after the war.

Picture 7 shows the winner of the bikini contest in 1947 at the Piscine Molitar in Paris.
Picture 8 shows three contestants of a 1950 bikini contest. one of many contests to promote acceptance of bikinis and thus sales.
Pictures 9 and 10 shows examples of bikinis, front and back, from the 1940's and 1950's.
Picture 11 shows another bikini contest in 1946.