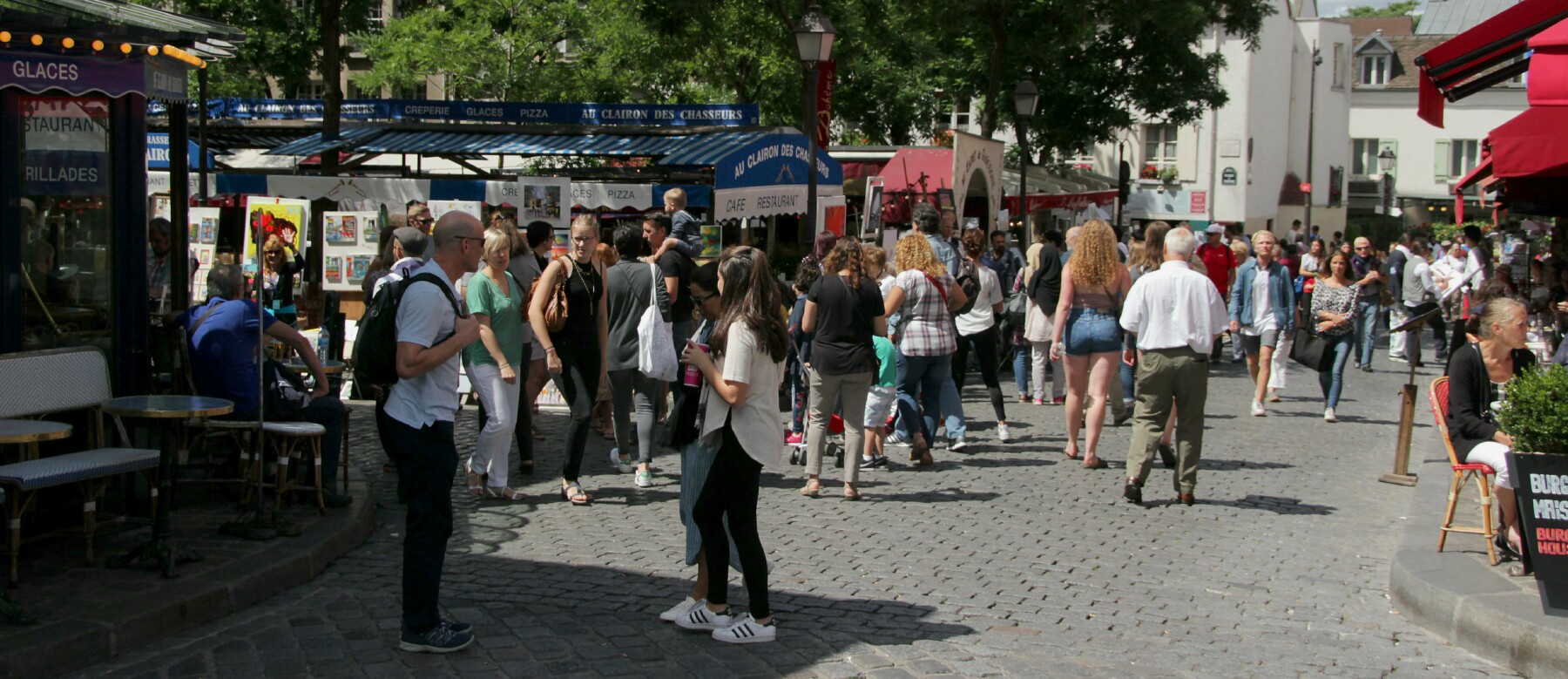 Above: By the art market Au Clairon des Chausseurs in Montmartre.

Below: Pictures 1 to 7 shows views within the art market Au Clairon des Chausseurs, where local artists produce work for sale.

Pictures 9 to 13 show nave (main body of the church), the altar area and some stained glass in the quite nice Église
Saint-Pierre de Montmartre. It was originally built in the 3rd century by Saint Denis, the Bishop of Paris who lost his head
and martyred around 250 A.D. The church was re-consecrated as the Montmartre Abbey in 1157 A.D. after being rebuilt.
After being partially destroyed in the French Revolution, it was rebuilt again in the 19th century, still using some of the
original Roman columns in the nave. The more famous, larger Sacré-Cœur Basilica is right next door, east of St. Pierre.