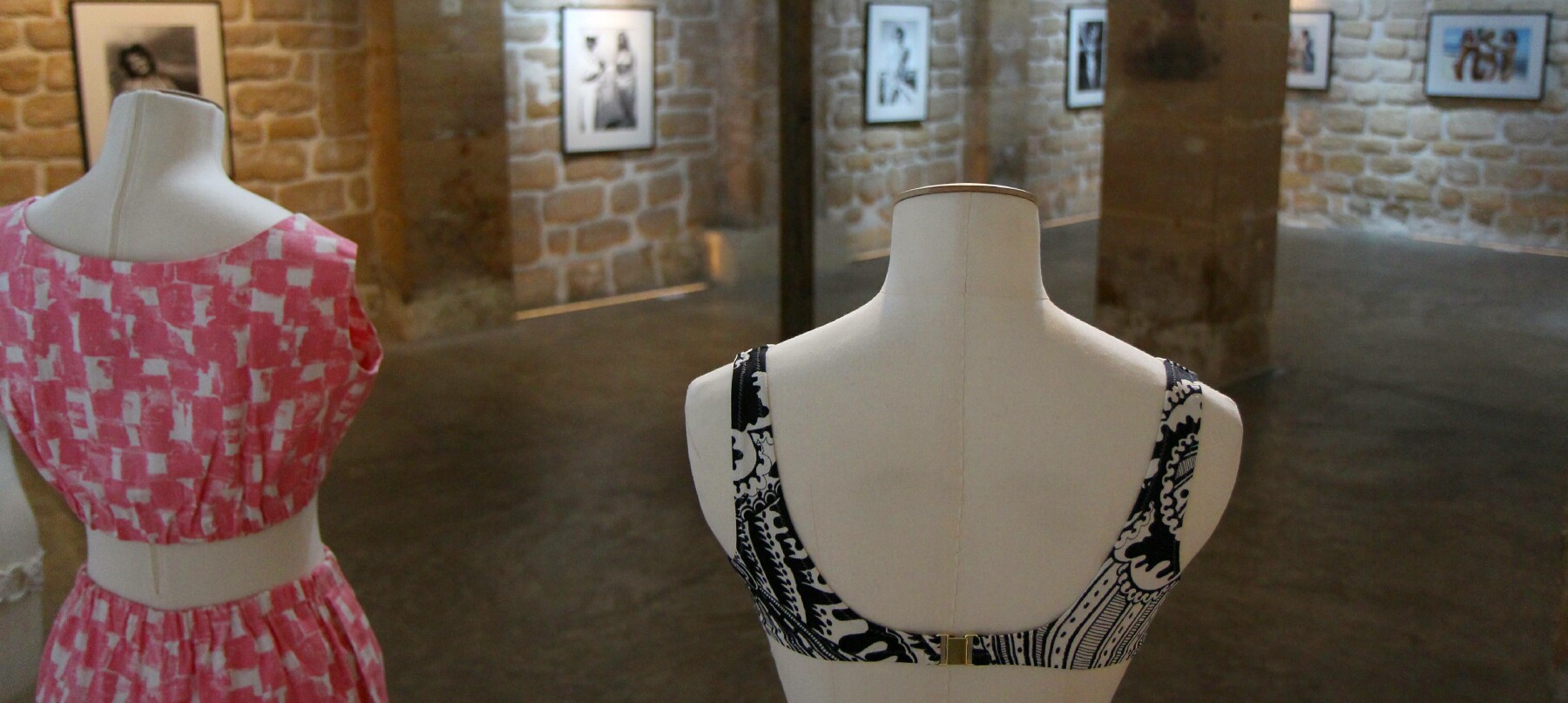 Above: 1950's bikini styles at the Bikini Exposition.

Below: Picture 1 shows the model June Palmer showing off the 1963 Aston Martin.
Picture 3 shows a 1949 bathing suit contest.
Picture 4. Who are you dreaming of? It better be Jeannie, with Barbara Feldon on the right.
She is with Shelley Fabares, Susan Hart in 1964's "Ride the Wild Surf".

Picture 5 shows French actress Mylene Demongeot in St. Raphael, Frances in 1965.
Picture 6 shows a variety of 1950's and 1960's bikini styles.
Picture 7 shows a wide variety of styles of Reard bathing suits.
Picture 8 is parkette in the Marais near the Breizh café.

Pictures 9 to 11 show views and an excellent galette at the Breizh café in the northern Marais,
with sunnyside-up egg, normandy ham, gruyere cheeze and carmelized onions.