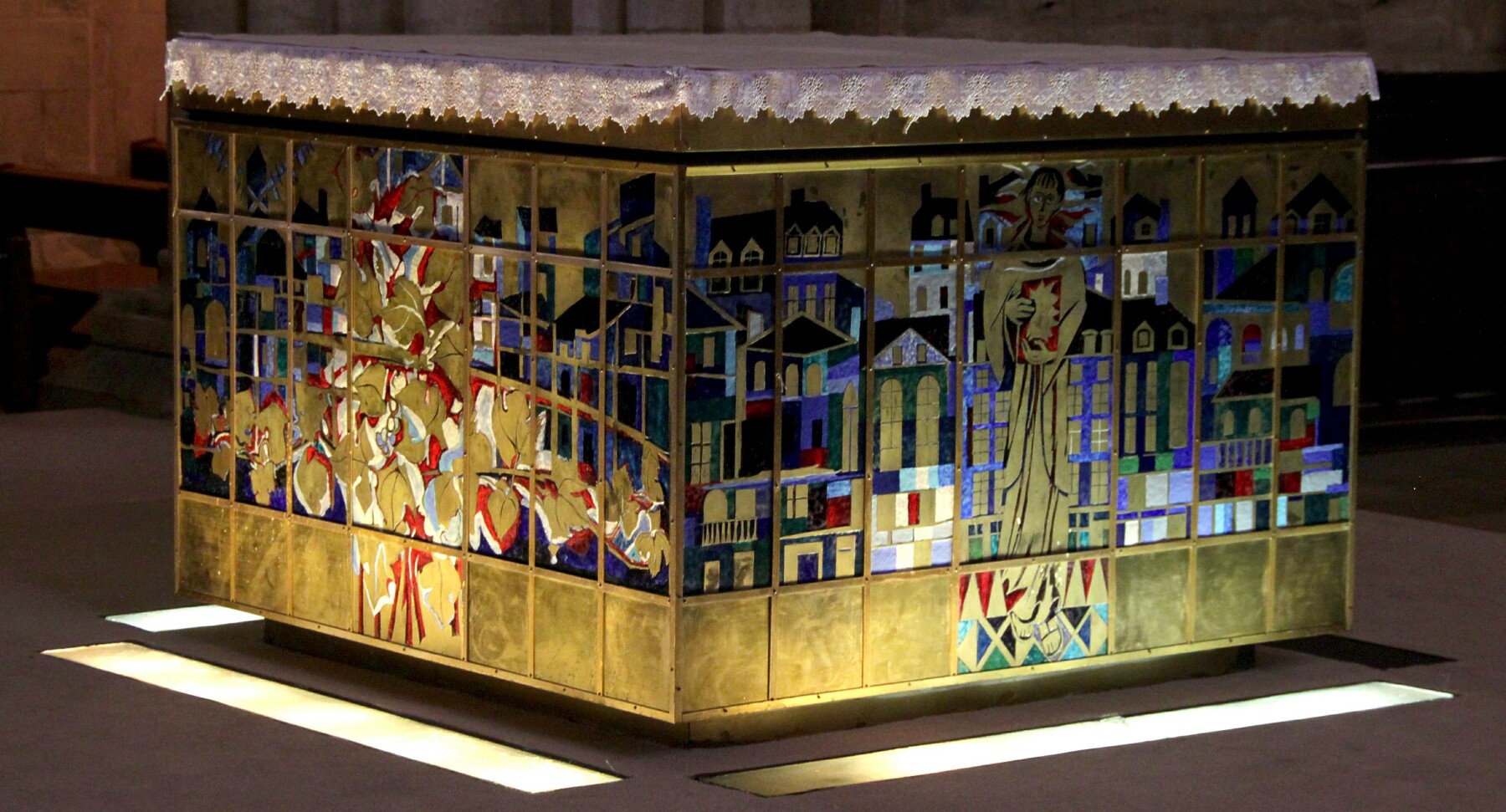 Above: Ceramics on sale in Montmartre.

Below: Picture 1 is front of Église Saint-Pierre de Montmartre, a beautiful smaller church in the shadow of Sacré-Cœur Basilica.
Pictures 2 to 5, the altar of Église Saint-Pierre de Montmartre and stained glass within it.
Picture 6 is a statue of Notre Dame (Our Lady) of Montmartre.
Pictures 7 to 10 show the abstract art styled stained glass windows in the sides of the church.
Pictures 11 and 12 show the chapel on the right (south) side of the church.
Picture 13 shows St. Benoit and St. Ignace (St. Igatious of Loyola, who took his vows at this church in the 13th century).

Picture 14 is quite a lovely painting of Genevieve, a 5th century saint who was said to have
diverted Attila the Hun's forces away from Paris in 451 A.D. She is the Patron Saint of Paris.