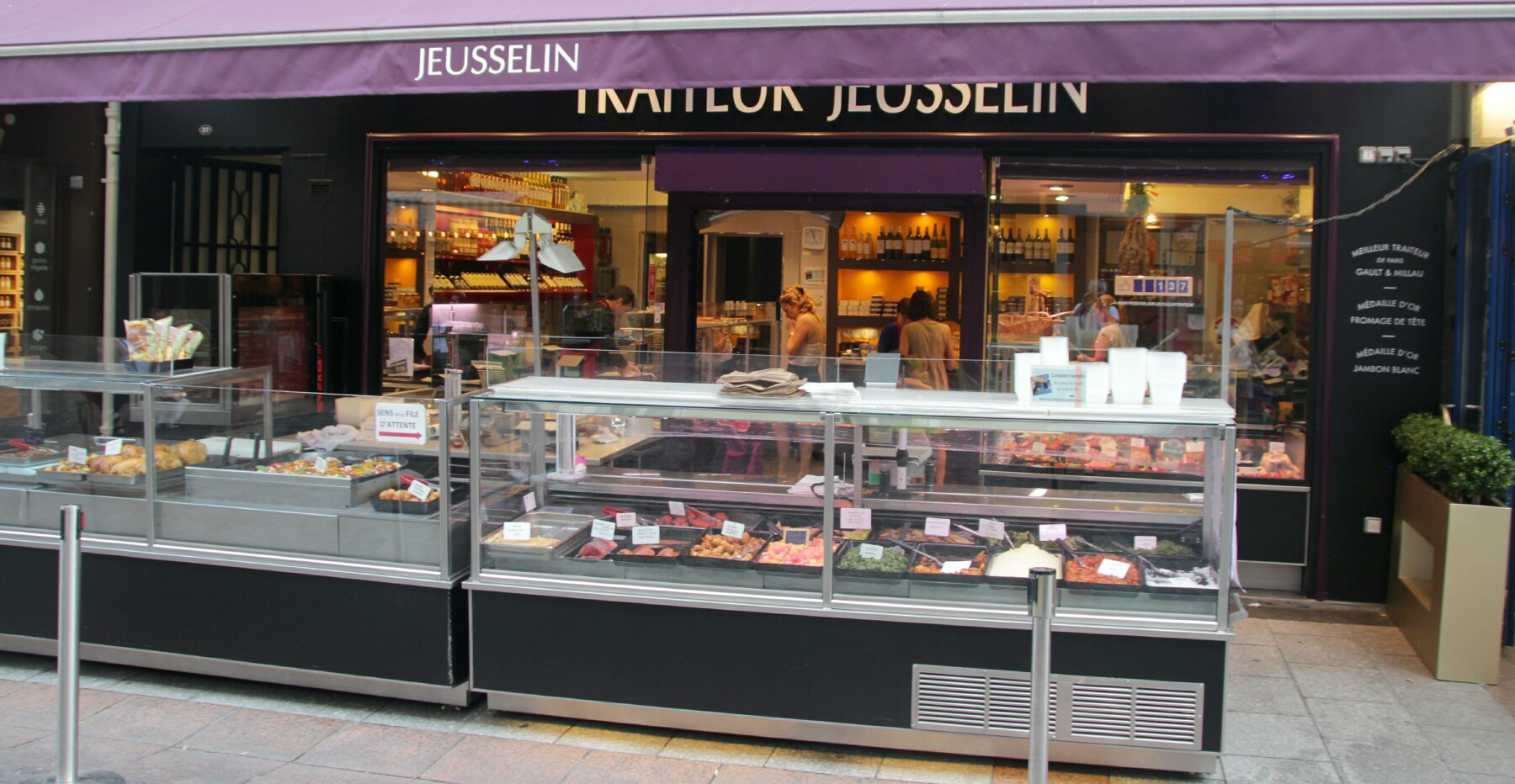 Above: A meat, cheese and wine store on Rue Cler.

Picture 1 shows the Grand Palais by the Pont Alexandre III.
Picture 2 shows the Hotel des Invalides.
Picture 3 shows enemies shaking hands.
Pictures 4, 6 and 11 is a sign for, and views of, Rue Cler, a pedestrian only street (although some cars used the street anyway).
Picture 5 is the Saint Pierre du Gros Caillou church.
Pictures 7 and 8 is the fresh produce and fresh fish stores on Rue Cler.
Picture 9 shows the House of Chantilly bakery on Rue Cler.
Picture 10 shows the flower shop on Rue Cler.