On Day 2, I started the day at the Musée d'Orsay, which displays paintings, sculpture and furnishings from around 1848 to 1914, but most famous for its impressionism and post-impressionism art of Monet, Renior, Degas, Cézanne and van Gogh. Formerly a train station that was about to be mothballed, it opened in 1986 with art objects taken mainly from the Louvre collection. I prefer the art in the Musée d'Orsay to the Louvre - the Louvre has rooms and rooms of great pieces but not as wide a variety of genres, and visiting the Louvre is exhausting. Each time I have visited Paris, I visited the Musée d'Orsay. Why? Because I can. After the museum, I wandered over to the Rue Cler neighbourhood, and had an early dinner there.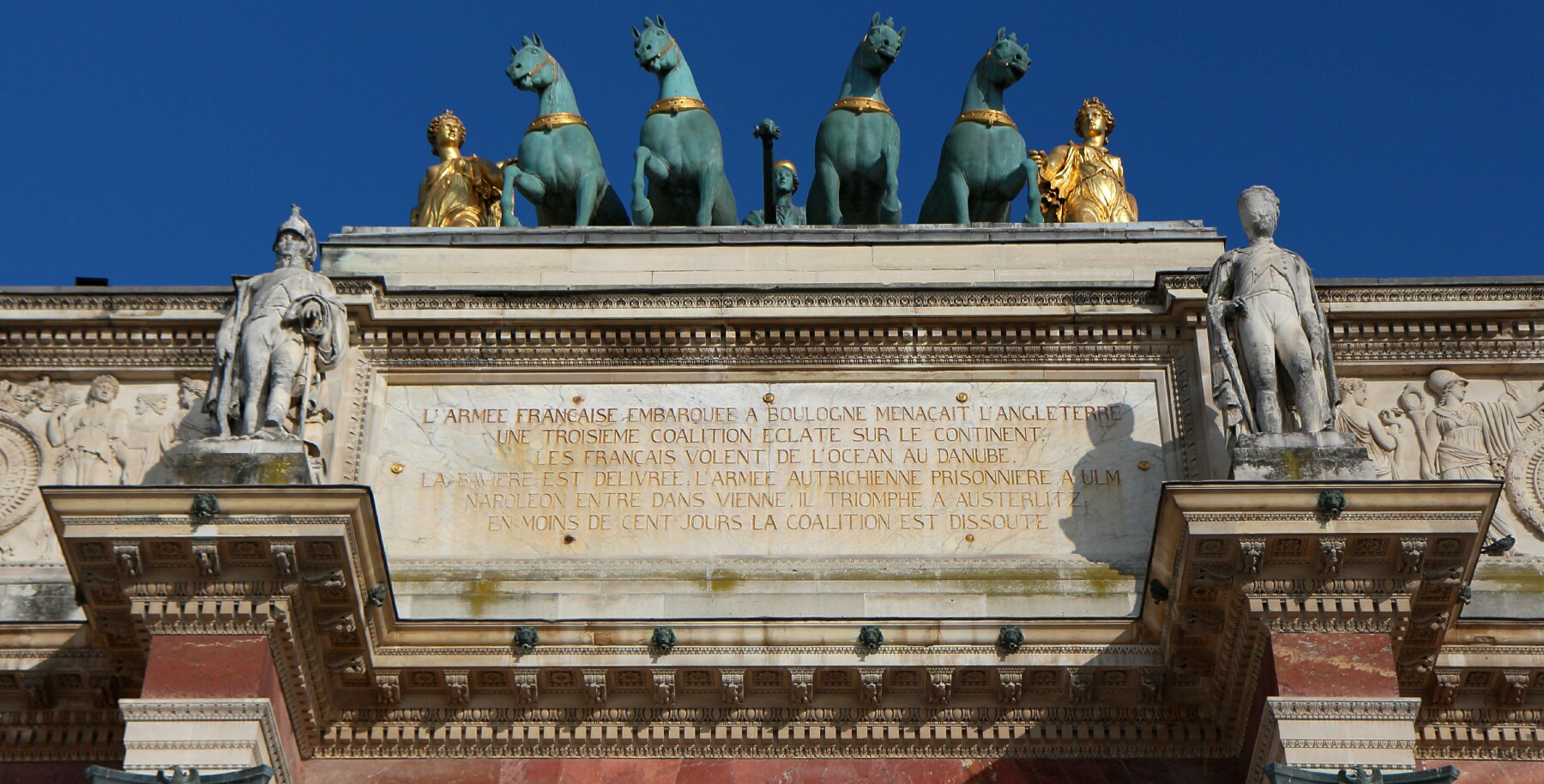 Above: The top part of the Arc de Triomphe du Carrousel, built by Napoleon between 1806 and 1808 to commemorate his military victories, situated across the street from the Louvre.

Below: Pictures 1 to 3 show the Arc de Triomphe du Carrousel, facing into the Jardin des Tuileries. Notice there are few people
wandering around the area at 8:30 a.m., which isn't that early, and the lines seemed quite short for the Louvre opening at 9 a.m.

Pictures 5 to 10 show the Musée d'Orsay by the Seine River.
Picture 12 is the military museum, the Musee Legion d'Honneur, beside the Musée d'Orsay.