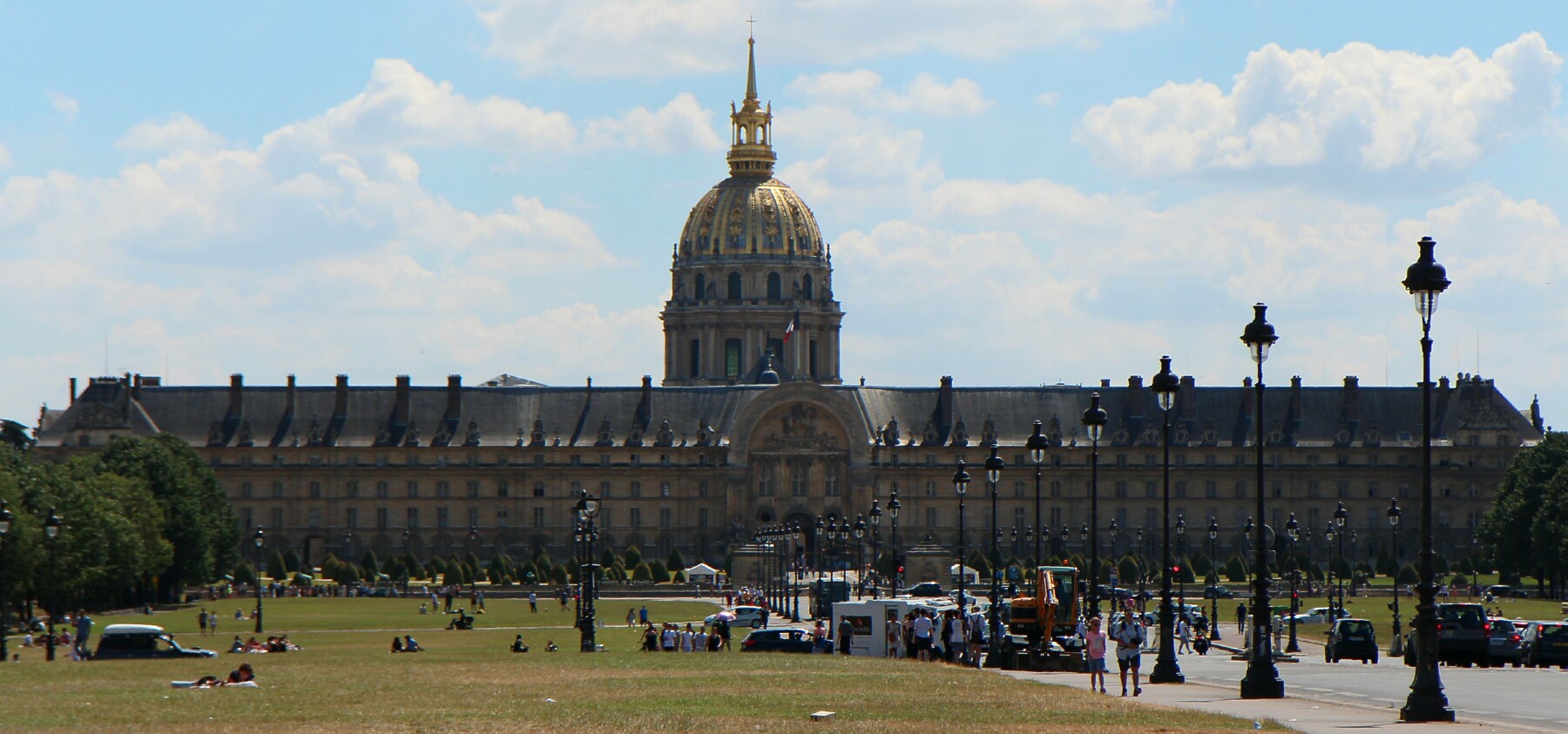 Above: The Hotel des Invalides is not a hotel, but a military museum and resting place for Napoleon Bonaparte.



More of my favourite paintings on loan or not being hung in the museum that day ...
Picture &nbsp 1 ... William Bouguereau - The Birth of Venus.
Picture &nbsp 2 ... Pierre-Auguste Renoir - The Swing.
Picture &nbsp 3 ... Pierre-Auguste Renoir - Girls at the Piano.
Picture &nbsp 4 ... Pierre-Auguste Renoir - A Country Dance.
Picture 5 is the museum clock one last time.
Picture &nbsp 6 ... Frédéric-Auguste Bartholdi - The Statue of Liberty.
Picture &nbsp 7 ... Jean-Baptiste Carpeaux - The Dance.
Picture 8 is a statue of Thomas Jefferson near Musée d'Orsay.
Picture 9 is a statue by the Pont Alexandre III.
Picture 10 shows a view from Rue Cler.







Touch a number to see a picture






















More Pages to Visit