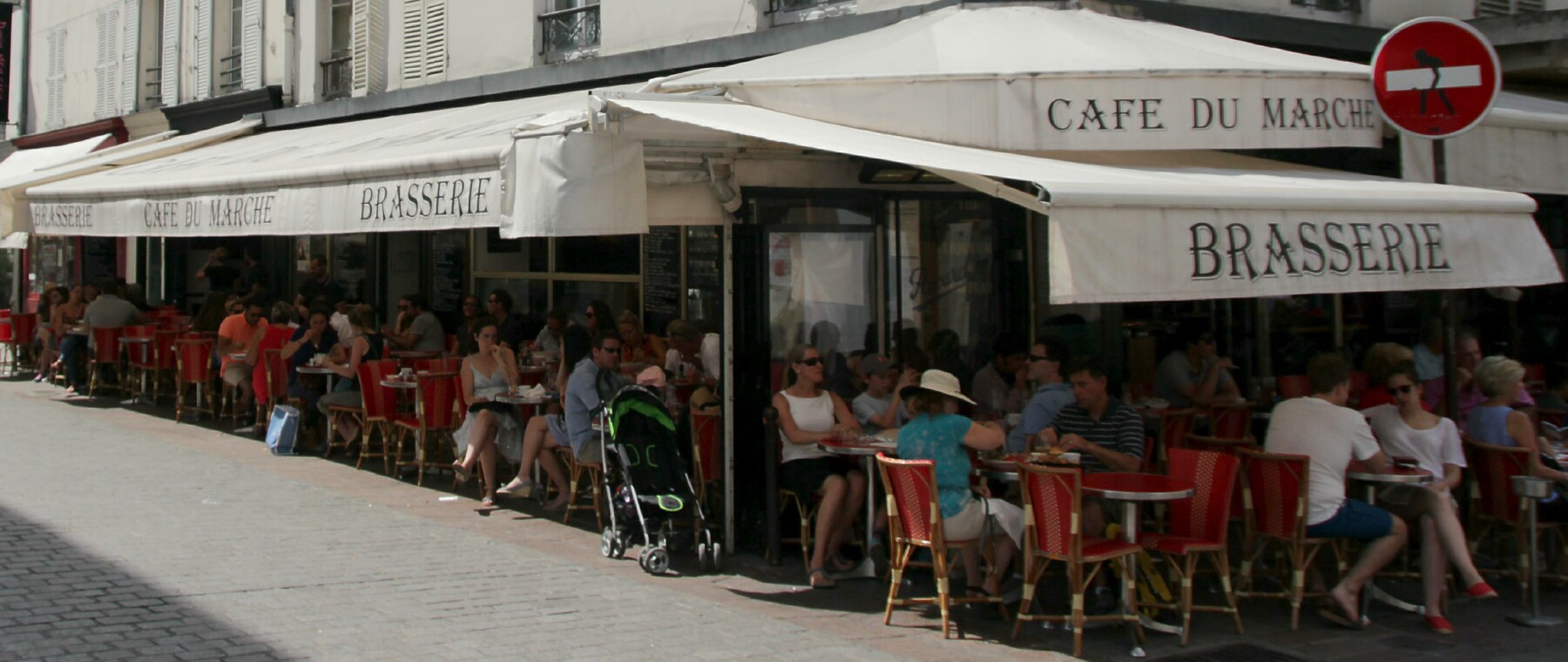 Above: The Cafe du Marche on Rue Cler, where I had my dinner.

Pictures 1 and 2 shows views sitting in the Cafe du Marche, and my Duck Confit dinner.
Picture 3 shows the gourmet foods and confectionary shop.
Picture 4 shows a wine shop.
Picture 5 is another confectionary shop.
Picture 6 is the cheese store.
Picture 7 shows another wine shop - you can't have too many wine shops on a street.
Picture 8 shows Mariage de Frères Tea Shop, an upscale chain of tea and food products.
Pictures 9 and 10 show my hotel room in the Citadines Marais.