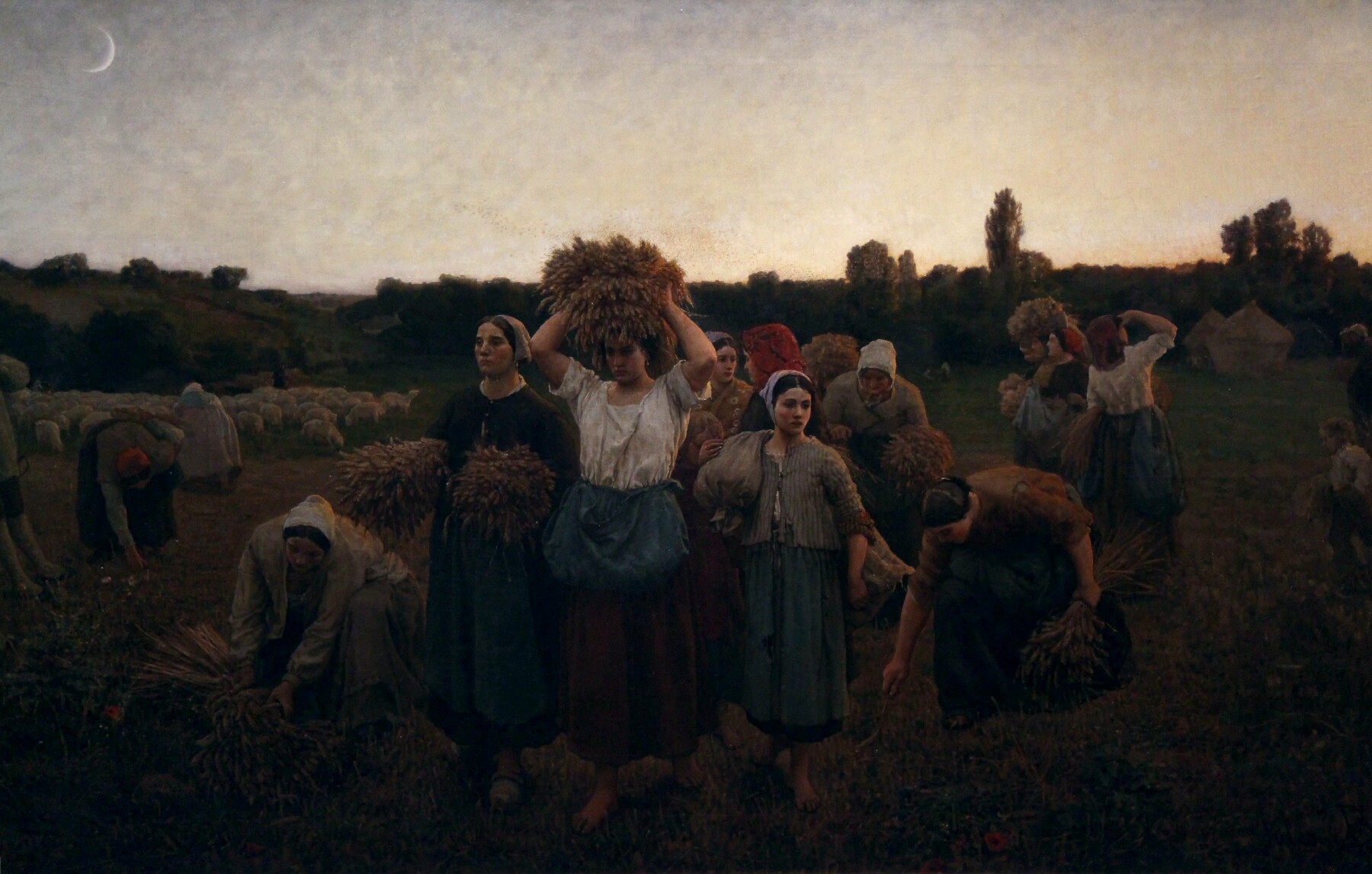 Above: Jules Breton - Recalling the Gleaners (hommage to the painting by Jean-Francois Millet).



Other of my favourite paintings on loan or not being hung in the museum that day ...
Picture &nbsp 1 ... Pierre-Auguste Renoir - The Moulin de la Galette.
Picture &nbsp 2 ... Édouard Manet - Olympia.
Picture &nbsp 3 ... Edgar Degas - The Bellini Family.
Picture 4 is a view of Sacré-Cœur Basilica on the Montmartre hill through the 5th floor clock.
Pictures 5 to 7 are views in the museum.


Pictures 8 and 9 are in front of Musée d'Orsay.
Picture 10 shows one of the many tourist boats which cruise the Seine daily.
Picture 11 shows locks on the Pont Solferino, where couples have locked their love for eternity,
or until they are too heavy for the bridge and are cut off.
Pictures 12 and 13 show the Palais Bourbon, the National Assembly of the French government.
Picture 14 is one of the many signs in Paris that indicate the street.