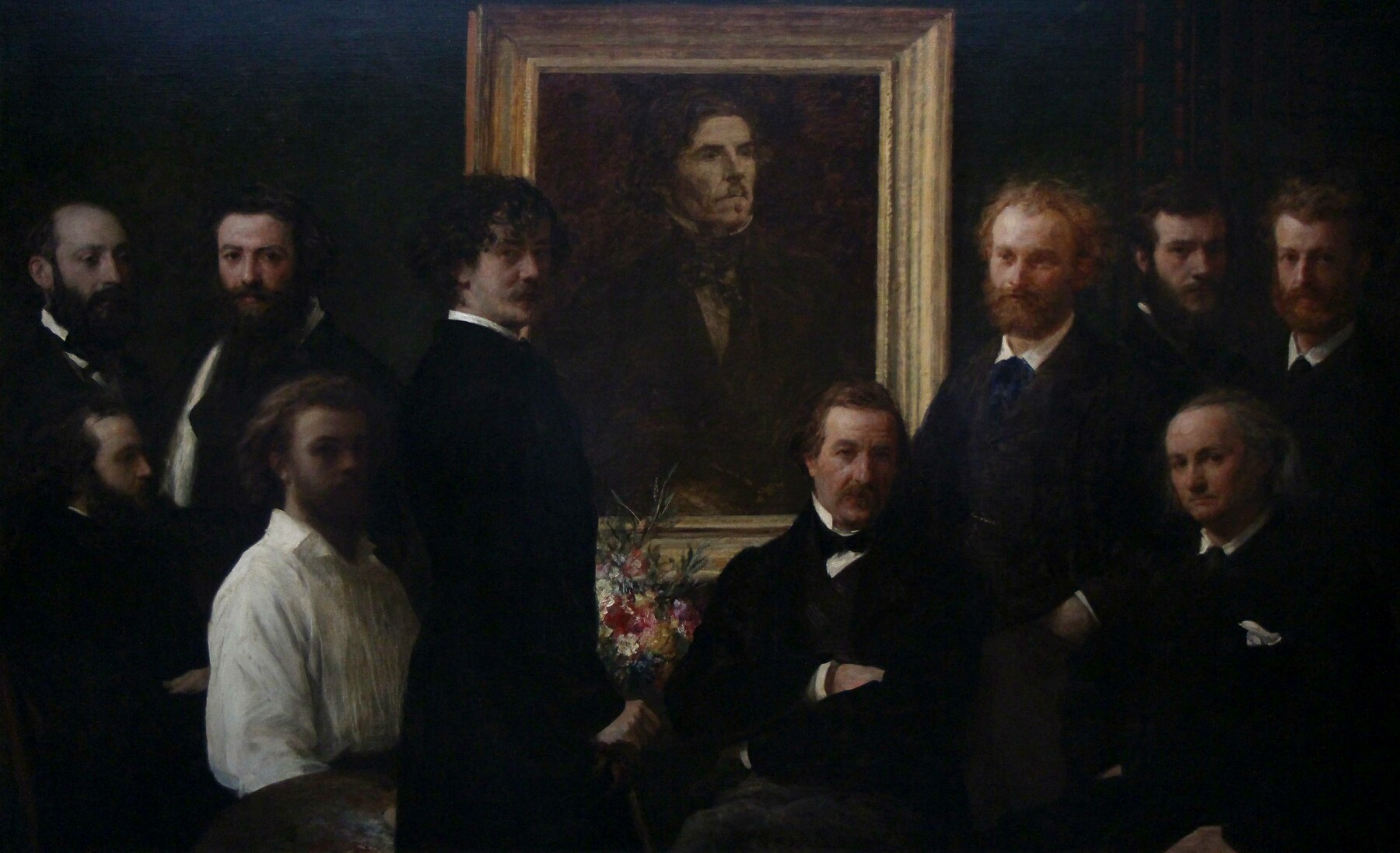 Above: Henri Fantin-Latour - Friends of Eugene Delacroix. It shows artists and others who felt Delacroix (the artist for Liberty Leads the People) was not given his deserved recognition when he died.

Below: Pictures 1 and 2 show the Bastille monument on the edge of the Marais district.
Picture 3 shows inside the museum, including the clock in the 5th floor cafeteria.

Picture 4 looks up at the Arc de Triomphe du Carrousel.


Picture &nbsp 5 ... Edgar Degas - The Dance Class.
Picture &nbsp 6 ... Edgar Degas - The Dance Performance.
Picture &nbsp 7 ... Henri Fantin Latour - The Reading Light.
Picture &nbsp 8 ... Édouard Manet - The Girl with Naked Breasts.
Picture &nbsp 9 ... Edgar Degas - The Dancer.
Picture 10 ... Giuseppe de Nittis - Pyramides Square.
Picture 11 ... Claude Monet - Montorgueil Street in Paris.
Picture 12 ... Paul Cézanne - The Woman in the Cafeteria.







Touch a number to see a picture


























More Pages to Visit