On Day 6, it was off to the Musée d'Orsay, Stewy's favourite activity in Paris. And the Reniors were back after several years touring in the United States and elsewhere. After that, the three of us went for lunch in Montmartre and visited Sacré Cœur, the highest point in Paris, and in Montmartre in the surrounding area. We ended the day taking a boat tour along the Seine River, passing 22 bridges along the way.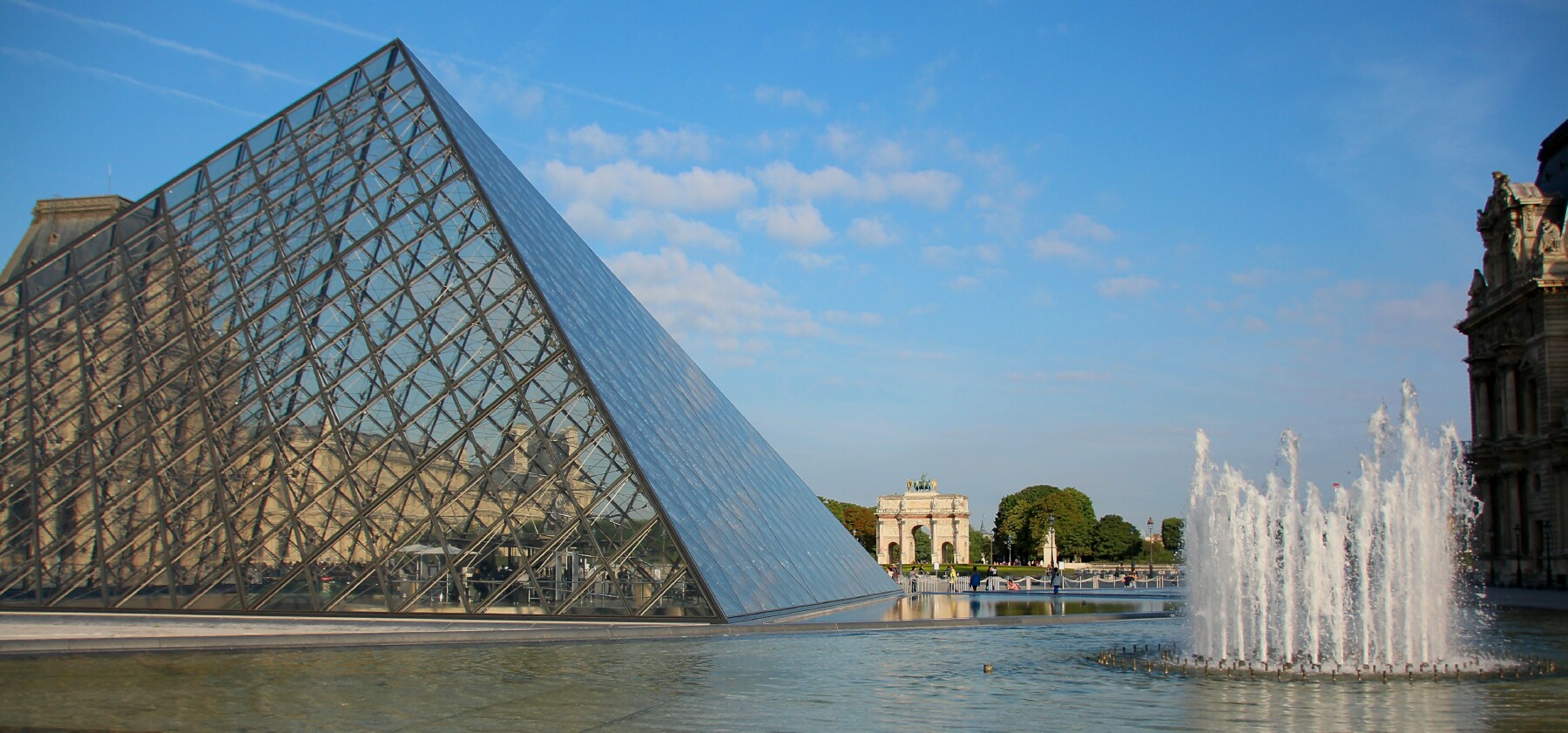 Above: A view from the Louvre Pyramid towards the Place du Carrousel and its Arc de Triomphe.


1 is a nice morning view from the Louvre.

2 and 3 are the Arc de Triomphe du Carrousel. Napoleon had it built, but thought it was too small to properly represent his military victories, so he made
the Arc de Triomphe by the Champs-Élysées, doubling the size. But he died before it was complete.

4 is the Musée d'Orsay along the Seine River, formerly a train station that was scheduled to be destroyed before the proposal was made to make it a museum for 19th
century French art from the Louvre, which cannot display but a fraction of all the pieces it has. Orsay displays French art from 1847 to 1914 (and sometimes later).

5 is the Belle Epoque style 5th floor café at Musée d'Orsay.

6 is "Sun Setting at Ivry" by Armand Guillaumin, 1873.

7 is "Resting after the Bath" by Pierre-Auguste Renoir, 1909.

8 is "The Swing" by Pierre-Auguste Renoir, 1876.

9 and 10 are "Bal du moulin de la Galette" by Pierre-Auguste Renoir, 1876, my favourite painting in the museum.

11 is "Poppies, The Walk" by Claude Monet, 1873.