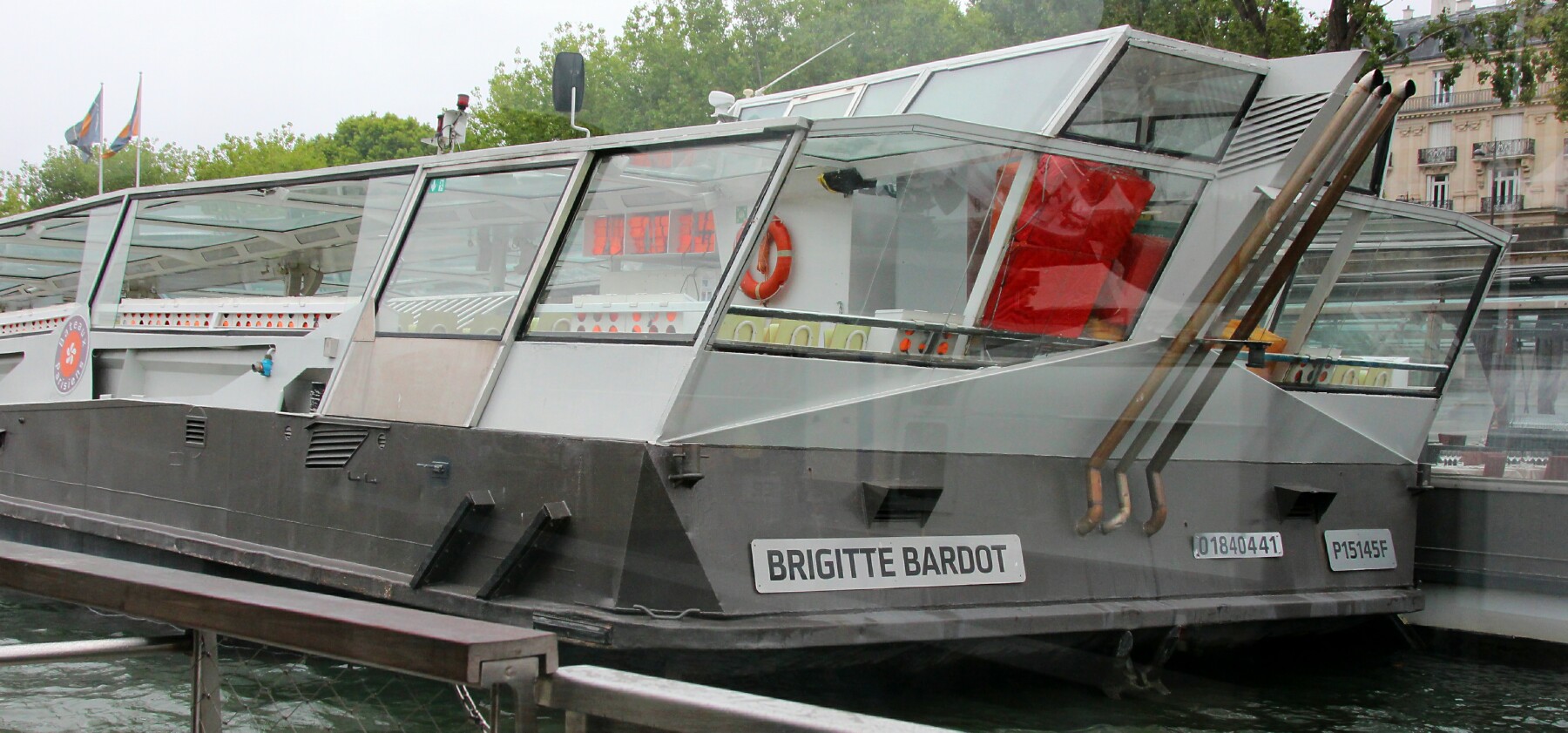 Above: The Brigitte Bardot tour boat, and it is a might sleek and good looking boat.


1 to 4 show four of the numerous tile frescoes on small chapel walls.

5 is "The Christ in Majesty", created by Luc-Olivier Merson in the Sacré-Cœur Basilica.

6 and 7 are views in the art district of Montmartre.

8 and 9 are two cafes in Montmartre. La Maison Rose was open last year, but just closed this year.

10 shows the grapes that are grown right in central Paris on the Montmartre hill. The wine made is auctioned off annually, and is reported to be, not awesome.

11 shows the streets of Montmartre.

12 is the route the Paris Metro takes over the Seine River, from Bir Hakeim station, named after a 1942 battle where Free French troops successfully defended against the larger Axis army.