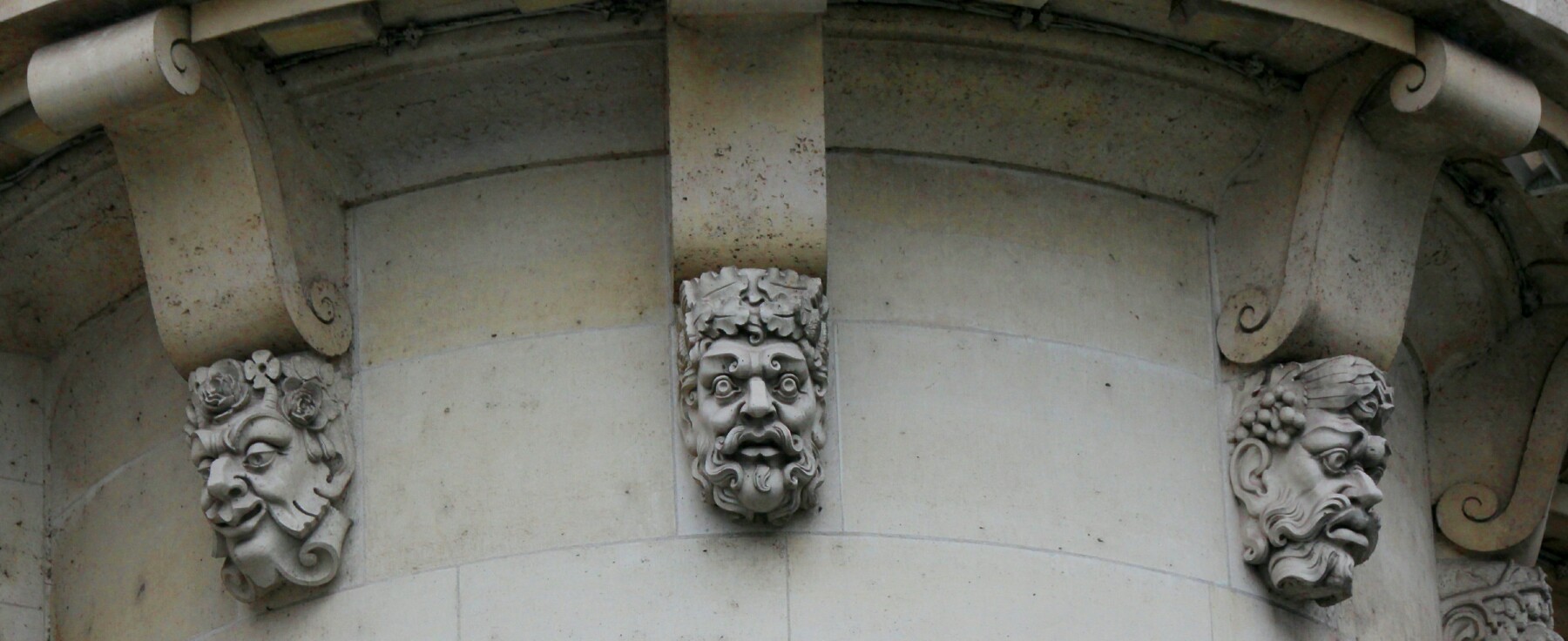 Above: More of the 381 Mascarons on the Pont Neuf, seen during the Seine River cruise.


1 is a set of stained glass of St. Gertrude and St. Jean Eules at the exit of Sacré-Cœur Basilica.

2 shows a customer getting her portrait done in the artistic area of Montmartre.

3 and 4 shows that when one walks down a street in Montmartre, one has to go back up, and these stairs on the north side of the hill work well.

5 shows Sacré-Cœur Basilica, one last time.

6 to 10 are views along the Seine River during the Seine River cruise ... 7 is the clock on the Musée d'Orsay, 8 is a statue of St. Genevieve, the Patron Saint of Paris,
on Pont de la Tournelle, 9 is one of the faces on the Pont des Invalides, 10 The Zouave (light infantryman) statue on the Pont d'Alma, the last of four original statues.

11 the Eiffel Tour where the Seine River cruise ended.