Santorini (Thira)
July 18, 2017
On Day 3 in Santorini, I enjoyed a nice hike from Imerovigli through Firostefani to Fira. Next was a tour of the Archaeological Museum of Thera, which displays statues, gravestones, pottery and other artifacts from sites on Santorini from about 800 B.C. to 100 A.D., but also a few items from Akrotiri prior to 1600 B.C. Then on to a visit to the vastly superior Museum of Prehistoric Thera, which houses artifacts and frescoes from Akrotiri. BTW, Prehistoric means items Prehistory is the period of human activity between the use of the first stone tools 3.3 million years ago to the invention of writing systems, the earliest of which appeared about 4300 B.C., but in the case of Ancient Thera on Santorini, about 1000 B.C. Then back to the pool, another good meal and a beautiful sunset to end the day.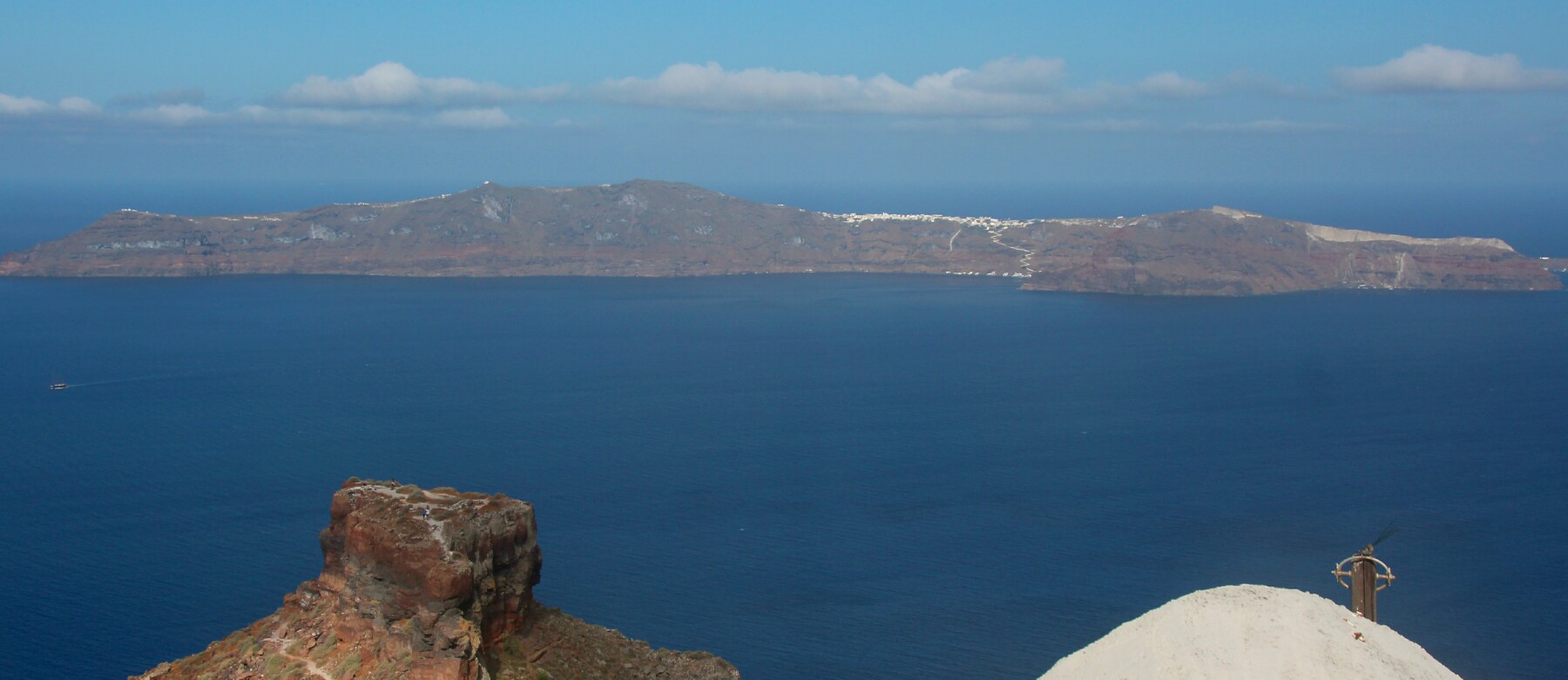 Above: The northern view of the caldera and the island of Thirassia from Imerovigli.


1 is the Church of Panagia Malteza in Imerovigli.

2 is the northwest view from Imerovigli.

3 and 4 are views of the Chapel of Agios Ioannis Apokefalistheis on the walk to down the stairs from Imerovigli to Skaros Rock.

5 and 6 is the caldera from the stairs walking down from Imerovigli.

7 and 10 is Skaros Rock, the site of a 1200 A.D. castle and other buildings built by the Venetians when they invaded the island to secure trading routes.

9 and 11 are views of building ruins on Skaros Rock.