Santorini (Thira)
July 18, 2017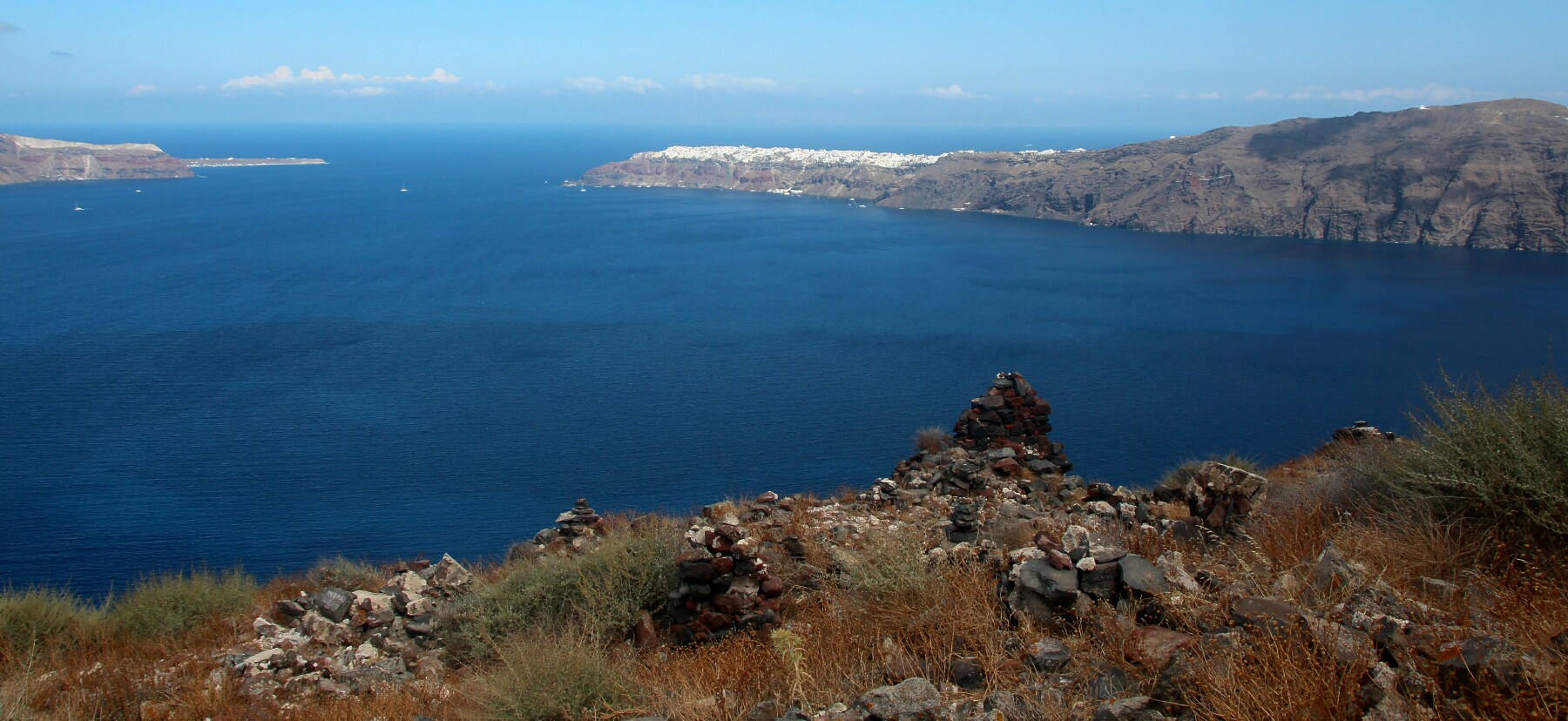 Above: View of the caldera from the Skaros Rock castle ruins.


1 and 2 are views in the room/cave below the building ruins on the east end of Skaros Rock.

3 to 6 and 9 are views on and around Skaros Rock, south in #3 and north in #5 and 6.

7 and 8 are the eastern ruins first encountered coming down the stairs.

10 is a view of a hiker on top of Skaros Rock.

11 is views of Skaros Rock back in Imerovigli.