Santorini (Thira)
July 18, 2017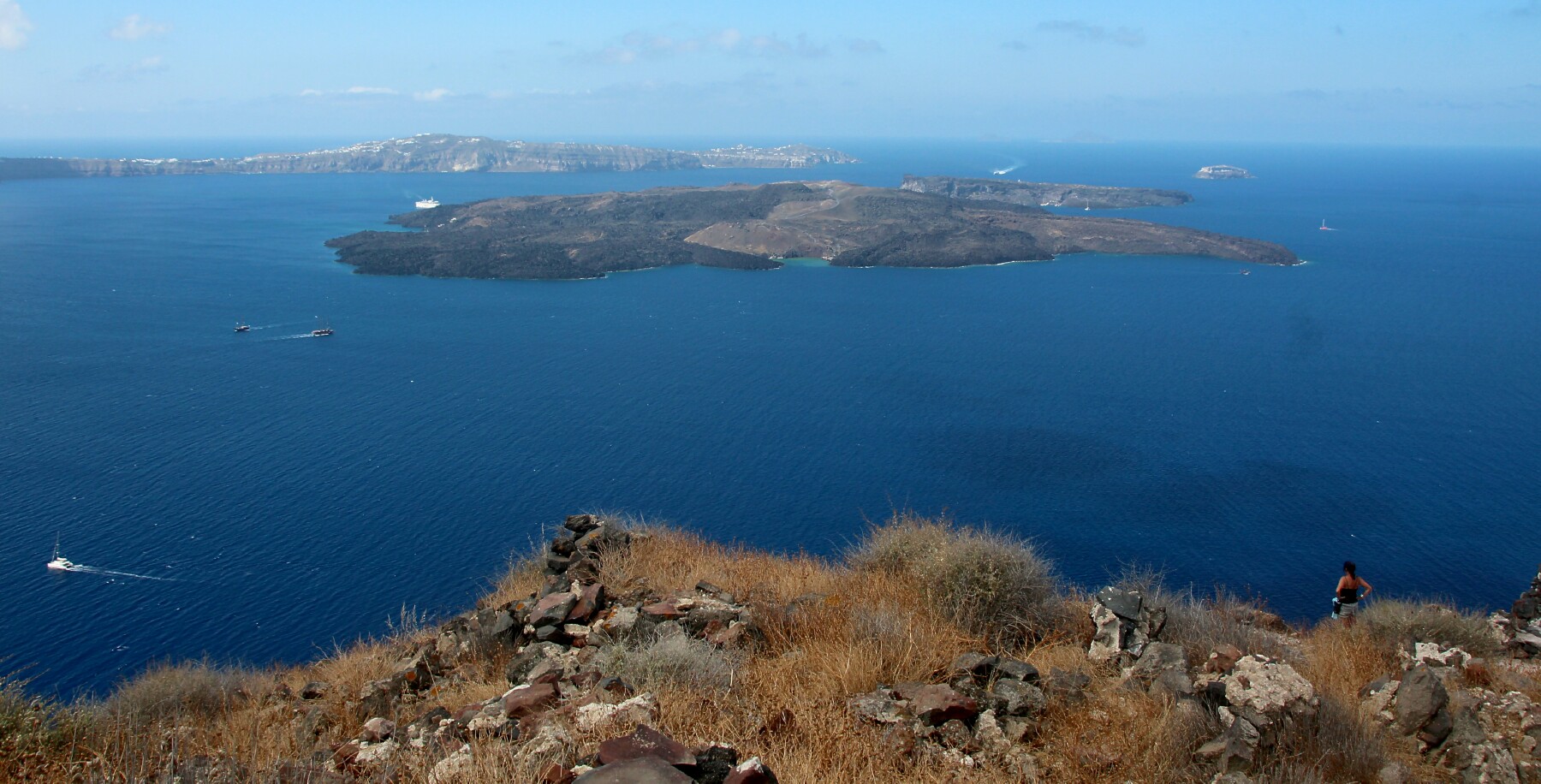 Above: A view of the caldera and the volcanic islands Nea Kameni (larger one in the foreground) and Palia Kameni, from Skaros Rock.


1 is the Church of Panagia Malteza tower, in Imerovigli.

2 to 4 are views from Imerovigli.

5 to 7 are views of Skaros Rock.

9 is an Asian style rock sculpture on Skaros Rock, just past the first building ruins.

10 shows the walk back up to Imerovigli. Fun fact ... it is a lot easier walking down than walking back up.

11 is the north side of Skaros Rock.




Touch a number to see a picture
























More Pages to Visit