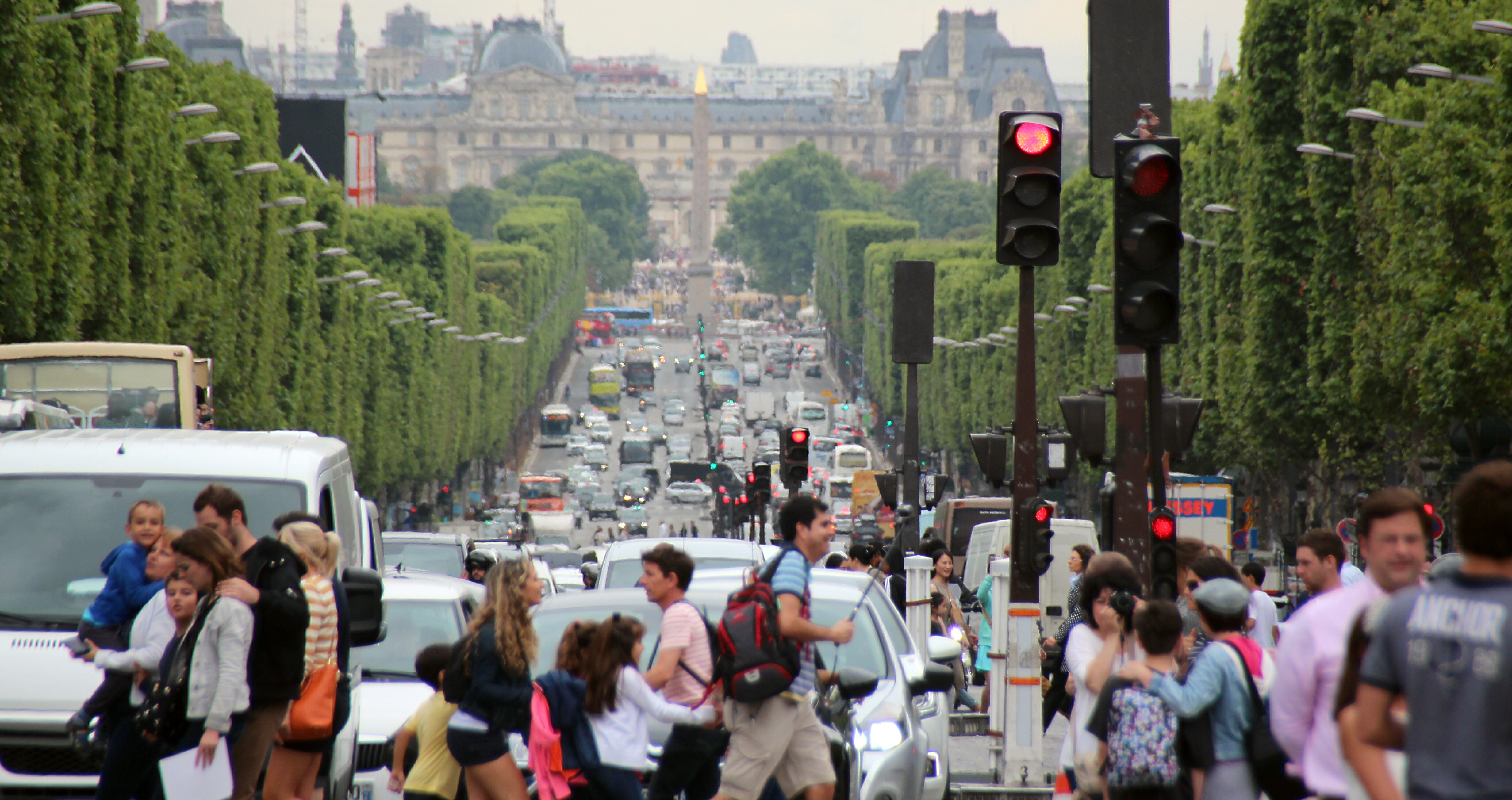 Above: A view from the Arc de Triomphe de l'Étoile down the Champs-Élysées to the Place du Concorde.


1 to 4 shows the four sculptural groups on the Arc de Triomphe ... 1 La Paix de 1815, 2 La Résistance de 1814, 3 Le Triomphe de 1810 and 4 Le Départ de 1792 (La Marseillaise).

5 Debra tries on a nice outfit at the Milady Store on the Champs-Élysées.

6 and 7 are the Louis Vuitton and Abercrombie & Fitch stores.




Touch a number to see a picture
















More Pages to Visit