On the final day, it was off to the Catacombes de Paris. Paris had a series of underground mines that took out Lutetian limestone for use as a building material such as in Notre-Dame de Paris Cathedral, as well as gypsum for use in "plaster of Paris". About 1/800 of the underground tunnels that exist was turned into a place for over 6 millions bones, moved from the cemeteries of Paris or bones that had no other place to go. Nightly processions of bones from 1786 to 1788 from St. Innocent and other cemeteries were transferred to the reinforced tunnels, and more remains were added during later years. It has been open to the public on a regular basis since 1874. It is also the slowest line to move of any attraction anywhere - we arrived early and the short line we were in took over two hours. After that we went to the Arc de Triomphe and walked down Champs-Élysées, one of the most expensive avenues in the world, with chi-chi shops, but also reportedly the highest grossing McDonalds in the world.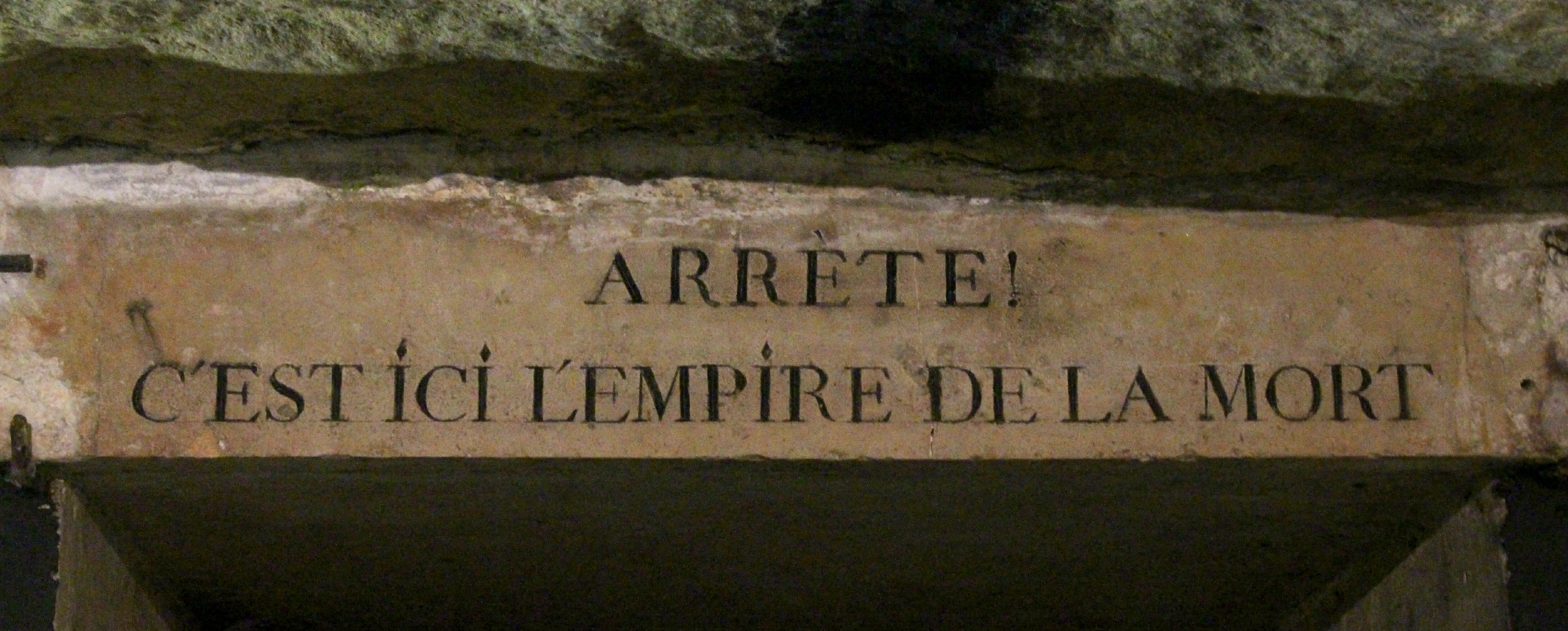 Above: In the Catacombes de Paris, we are warned to stop, this is here the empire of the dead.


1 describes when the rock in Paris was formed about 40 millions years ago.

2 is the avenue we walk to get to the Catacombs.

3 is the entrance to the Catacombs.

5 explains the origins of the Catacombs.

8 and 9 reminds one of that old "keep me searching for a heart of bones" or something like that.

11 shows the classy marker that indicates the date and origin for the bones - here it is St. Jean cemetery, from 1846-1847.