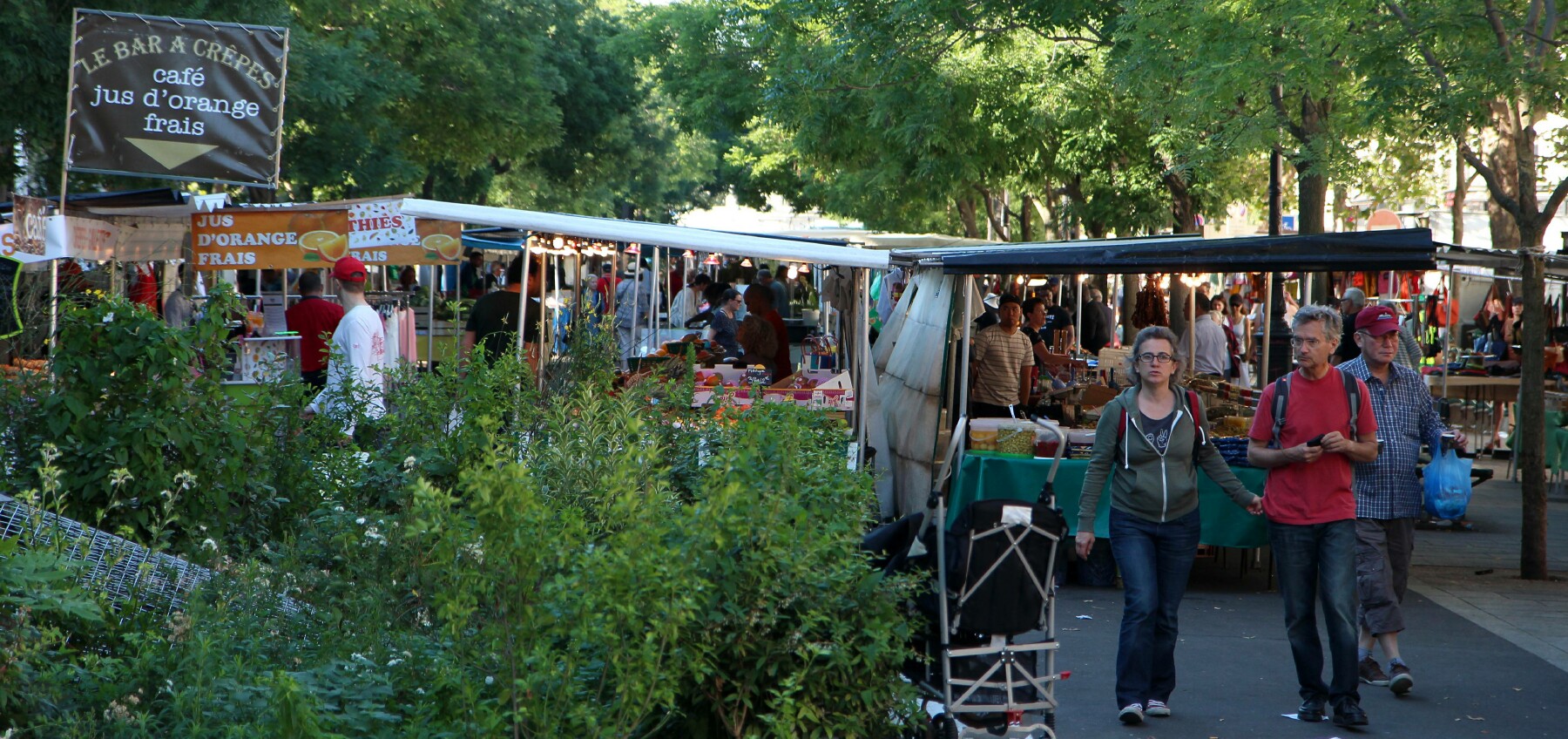 Above: Walking through the Marché de la Bastille (Bastille Market).

Below: Picture 1 shows the traffic circle by the Bastille monument, less busy than unusual on a Sunday morning.

Picture 2 is a statue of Pierre Caron de Beaumarchais, the watchmaker/playright/musician/spy/arms dealer/financier/revolutionary
who was imprisoned in the Bastille and released just before the Bastille was stormed.

Pictures 3 to 7 shows the entrance and views within the Places des Vosges.
Pictures 8 to 10 shows carvings on the exterior of the Hôtel de Sully.