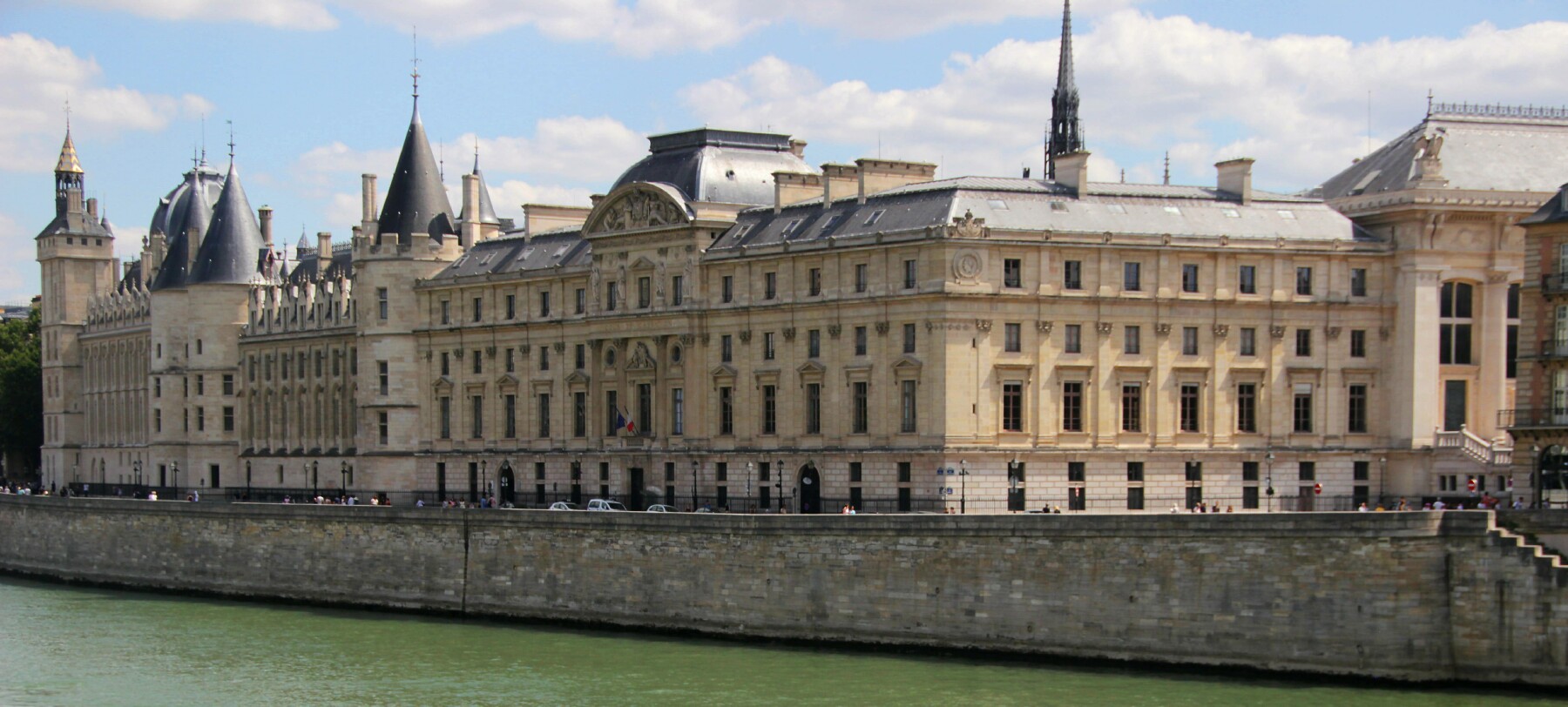 Above: The Palais du Justice on the Île de la Cité.
Below: Picture 1 shows one of the many street musicians who work all over Paris, including in the subways.
Picture 2 shows entrance to Musée Carnavalet.
Picture 4 advertises the Bikini Exposition, which I attended on my final day in Paris.
Picture 6 shows an orthodox Jewish gentleman engrossed in a conversation on his cellphone.
Pictures 7 to 11 show views around Centre Pompidou, including a flattering self-portrait in picture 11.
Pictures 12 and 13 show the monument in the Place du Châtelet, by the Pont au Change, a bridge to the Île de la Cité.