On Day 2, Dr. J took an enjoyable tour of the Miraflores Lock and museum, plus the various parts of Panama City, including Casco Viejo, the old city of Panama.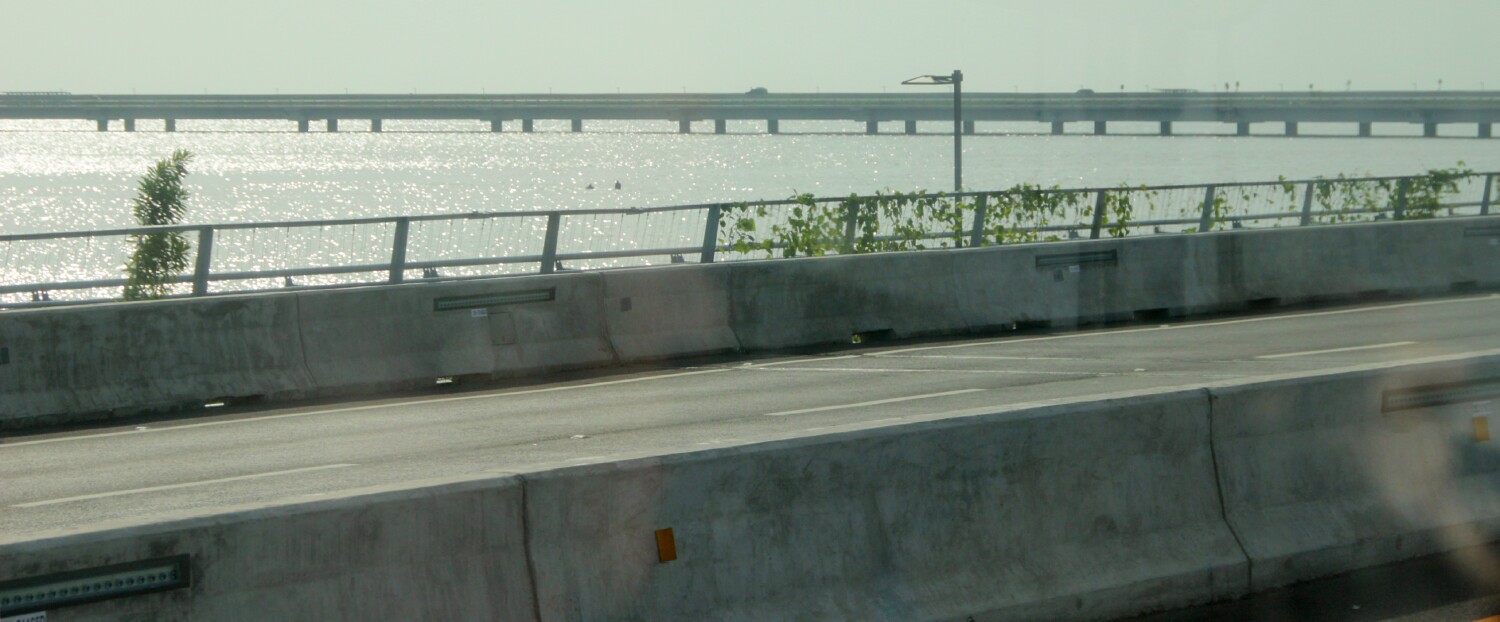 Above: Crossing the causeway into Panama City.


Below: Pictures 1 and 2, sunrise at Playa Bonita.
Pictures 3 to 5 are from rush hour going into Panama City over the Bridge of the Americas. In picture 4, a memorial to those Chinese who helped build the Canal.
Pictures 6 to 7 show high rises in Panama City.
Picture 8 shows the area where boats can dock to offload cargo, and have the cargo shipped to the Atlantic by train.