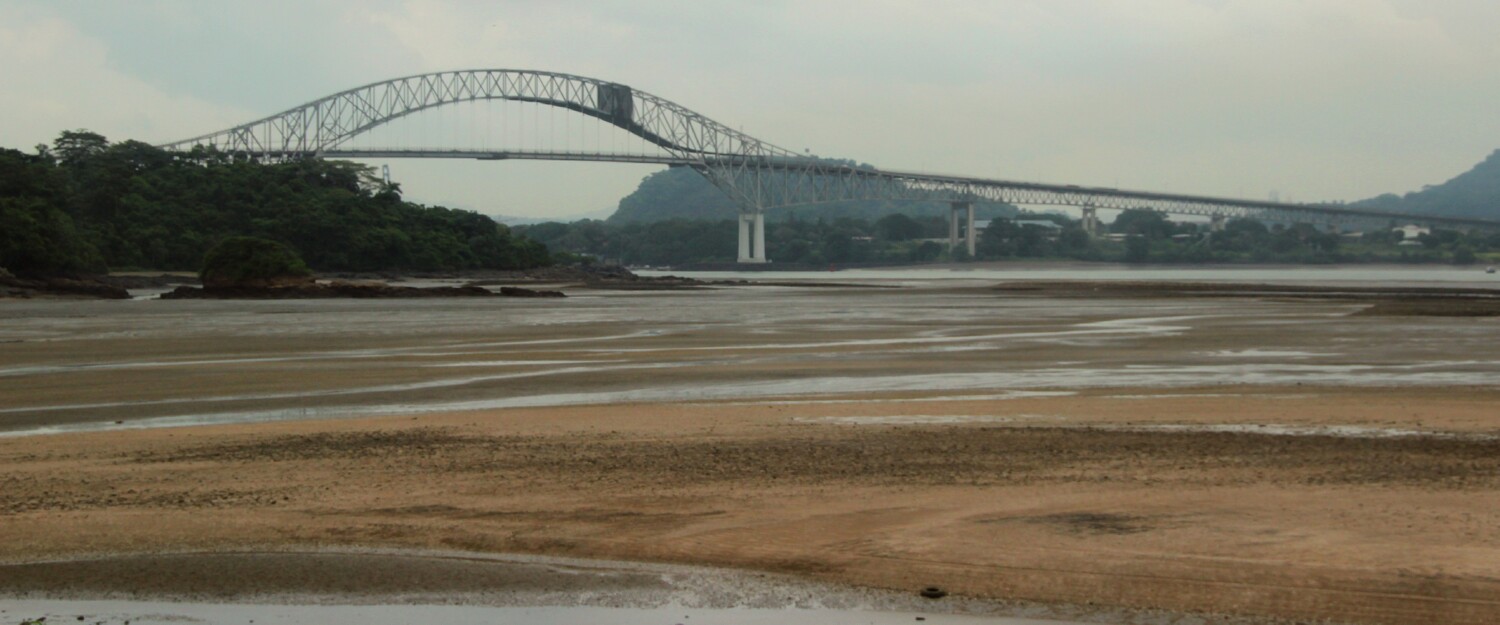 Above: The Bridge of the Americas, which crosses the Panama Canal and connects Panama City with the western section of the country.


Below: Pictures 1 and 2 show the residence of the President of Panama.
Pictures 3 to 6 are views of Panama City from Casco Viejo.
Picture 7 is the Bridge of the Americas, at low tide.
Pictures 8 through 10 show dusk views of the resort from my balcony.