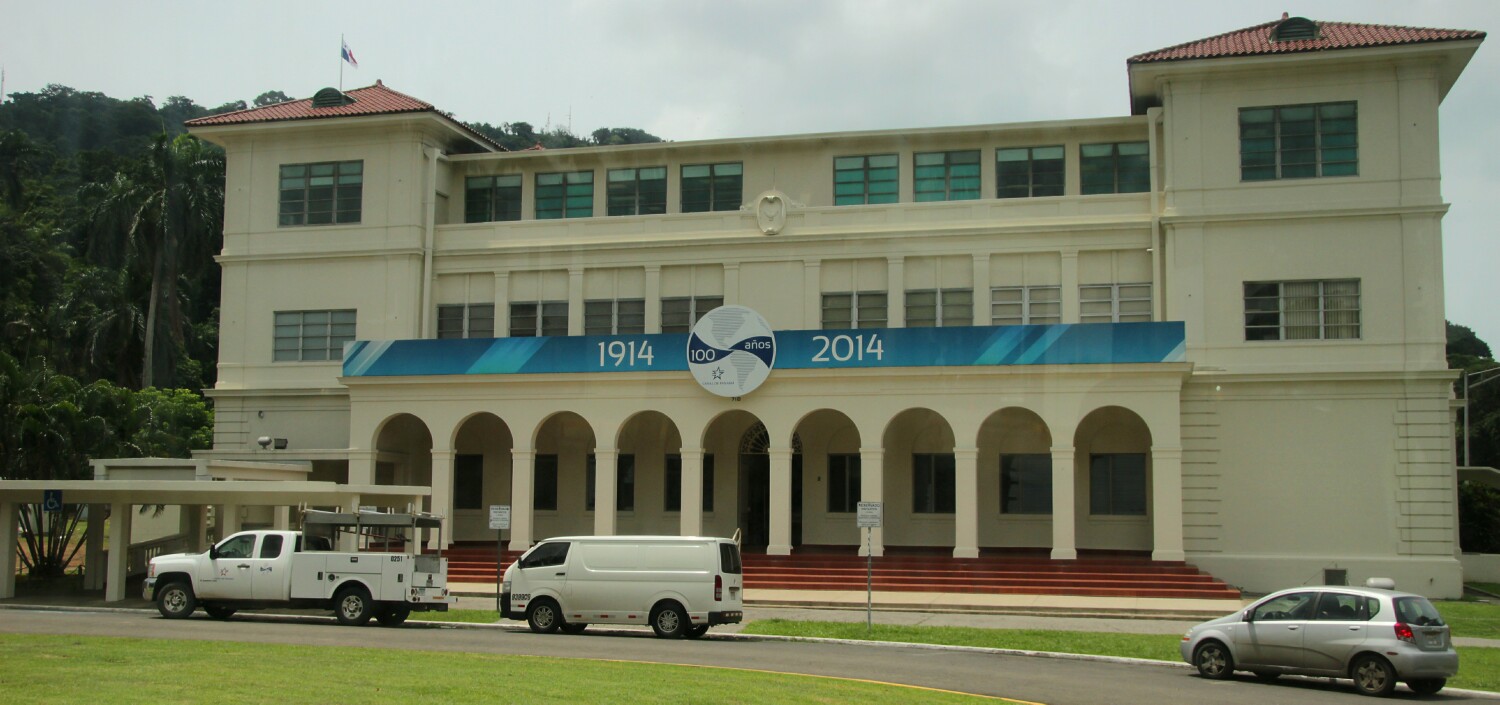 Above: Government building in the Canal Zone.



Below: Picture 1 is the Statue of Vasco Nuņez de Balboa, the Spanish explorer who locals hasten to add did not so much discover Panama, as he was led by the natives who already know where it was.
Pictures 2 and 3 are sights in Panama City.
Pictures 3 to 7 are from the Miraflores Locks museum area.
Picture 8 is from Major Goethals residence.
Pictures 9 and 10 are views in the Casco Viejo district.