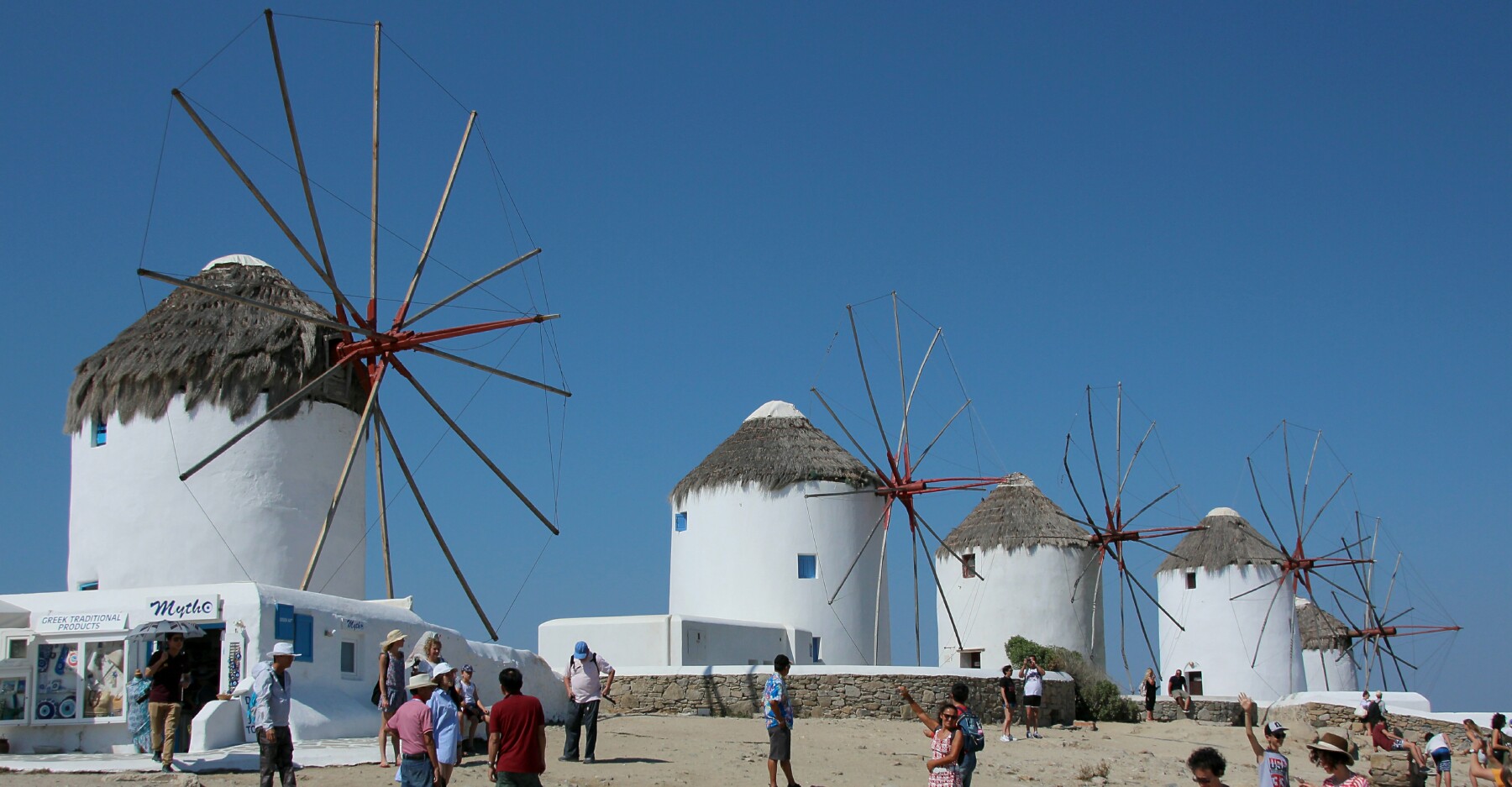 Above: The five windmills overlooking Chora.


1 and 2 are the bay and the Agios Charalambos Church on a quiet path to Chora.

3 is inside Virgin of St. Rosary Catholic Church.

4 to 11 are views inside on the first floor of the Folklore Museum.

12 to 14 are basement views in the Folklore Museum, including an original doorway from the 15th century house in #14.