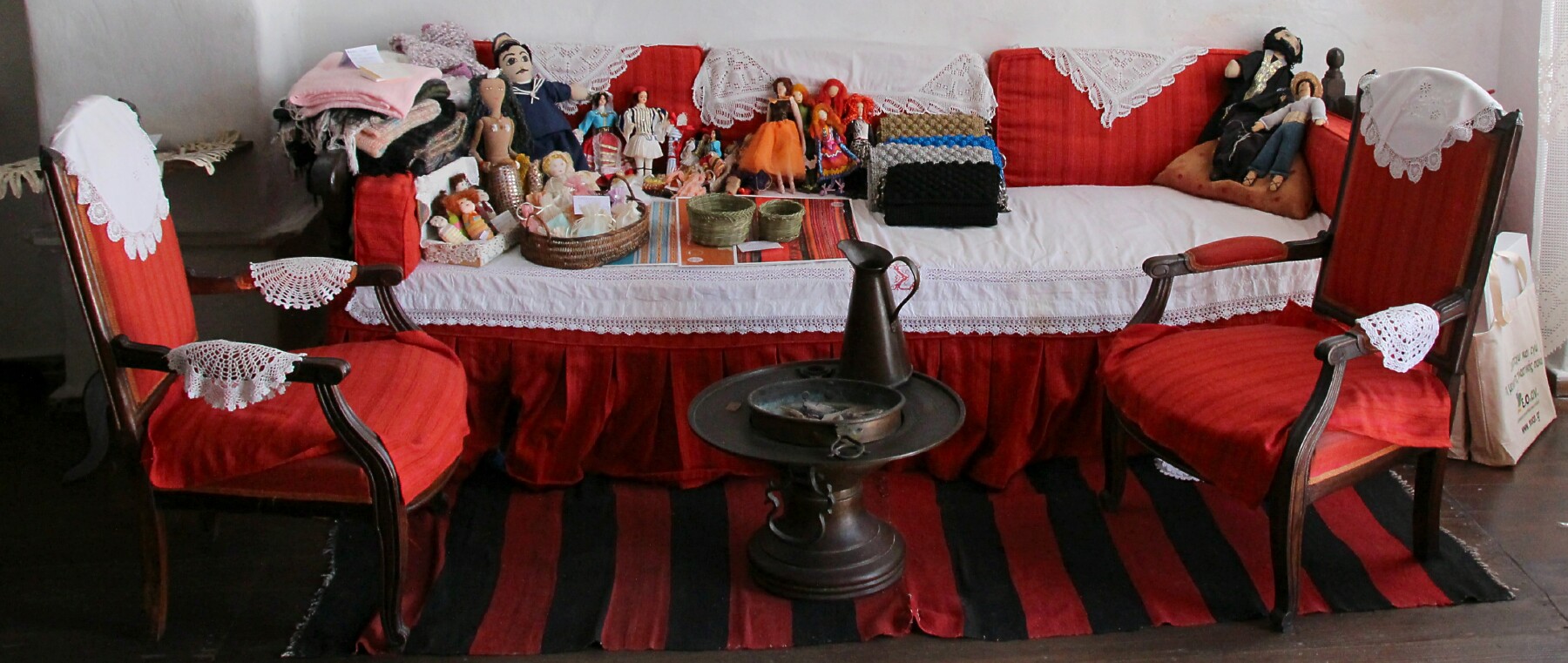 Above: Living Room furniture in Lena's House, a recreation of a 19th century Mykonos home.


1 to 5 are views of living quarters for a typical Mykonos family in the 19th century.

6 is one of many ATV's that tourists rent to get around town and the island.

7 to 9 are views back at Agios Ioannis.