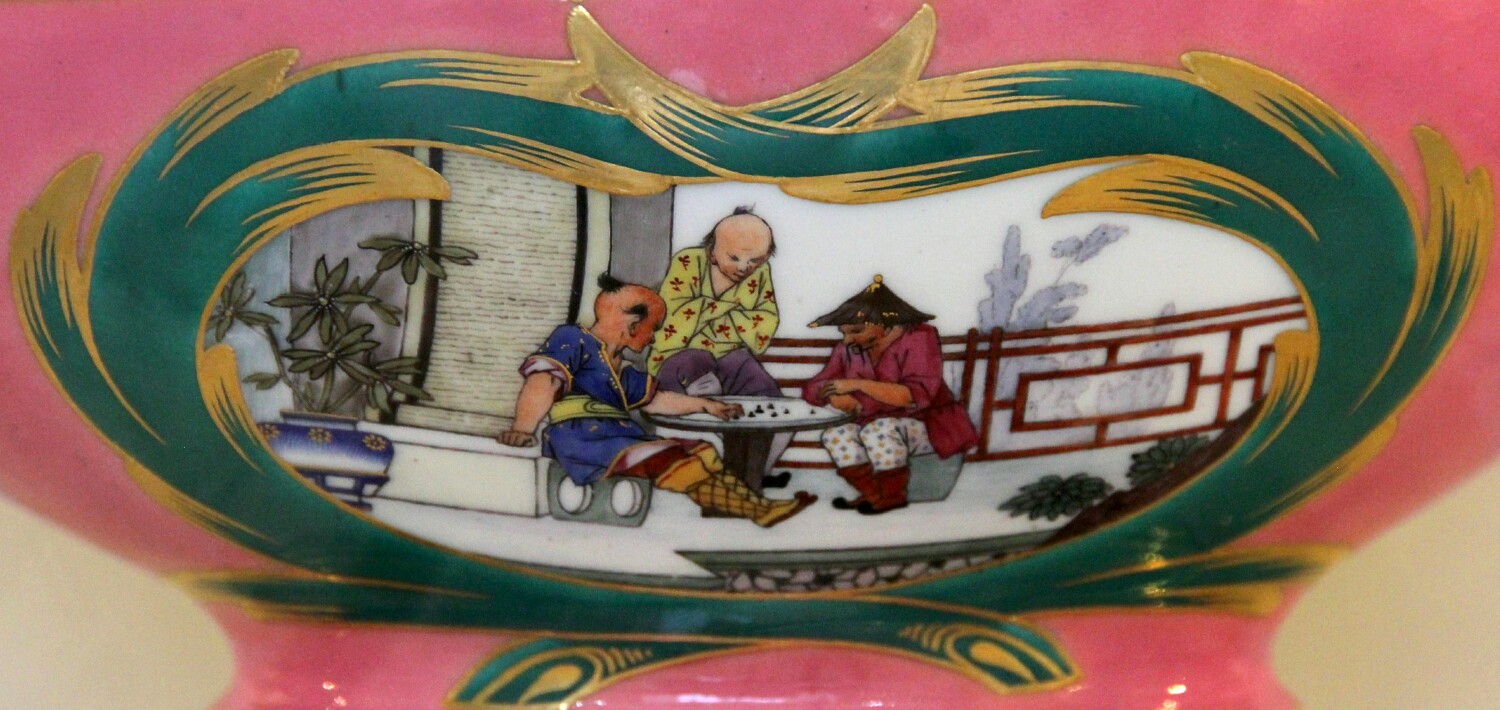 Above: A fragment of an ornate piece of Chinese pottery.
Below: Pictures 1 and 2 are views of Louis XIV and his throne room (portrait by Hyacinthe Rigaud).
Pictures 3, 4, 7 and 8 are sitting, work and harp rooms for the King and his family.
Picture 5, "Madame de Pompadour", by François Boucher. The madame was Louis XIV official mistress.
Picture 6, an stylish piece of Chinese pottery.