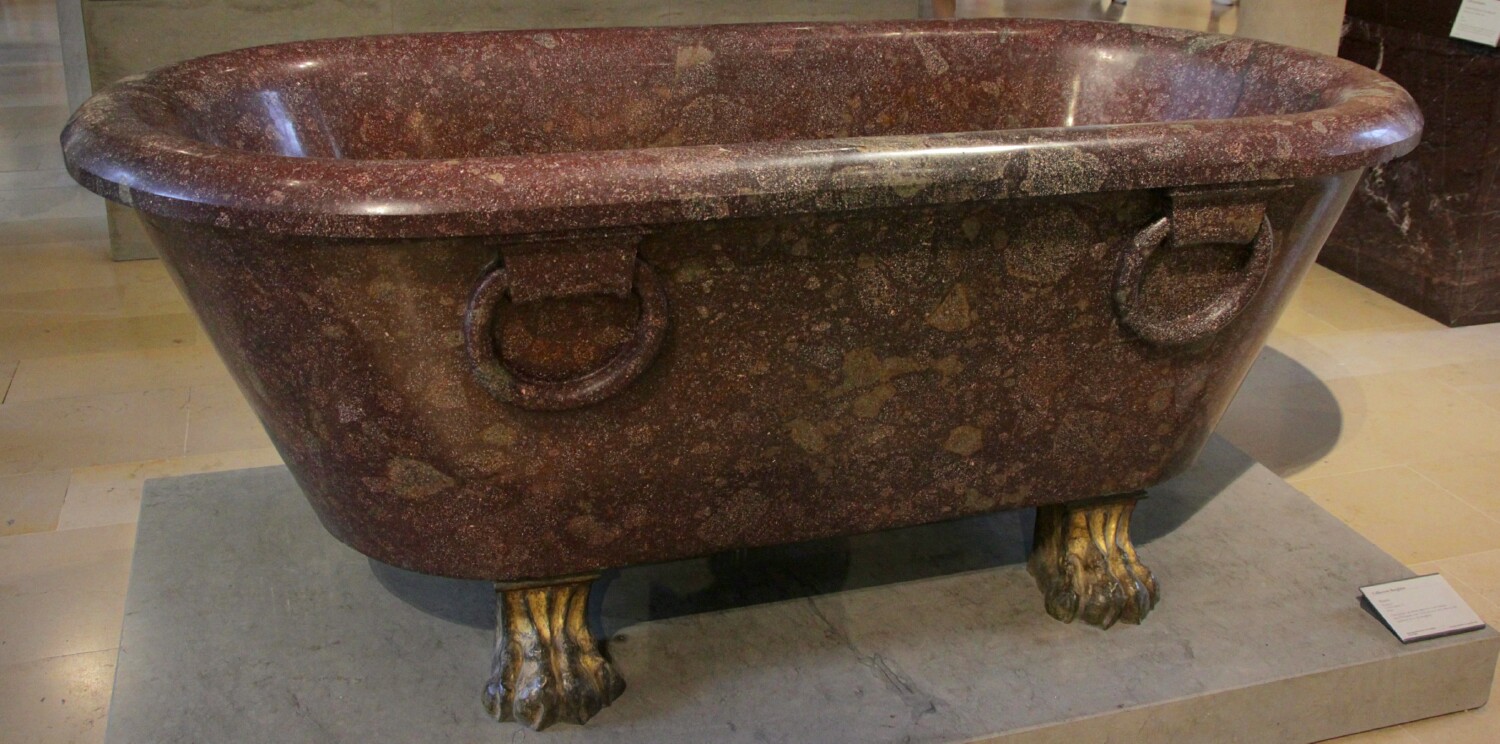 Above: An massive marble bathtub.
Below: Pictures 1 and 2, fragments from paintings in Galerie de Chasses de Maximillien.
Pictures 3 and 4, examples of Royal stained glass.
Pictures 5 and 6 are "Slaves", by Michelangelo.
Picture 7 is a part of "Psyche Revived by Cupid's Kiss", by Antonio Canova.
Picture 8, "Venus de Milo", an ancient Greek sculpture from the 2nd century BC.
Picture 9, "Aphrodite, Venus d'Arles", by Greek sculptor Praxiteles, who invented the female nude sculpture, from the 4th century BC.
Picture 10 is an ancient Greek sculpture.