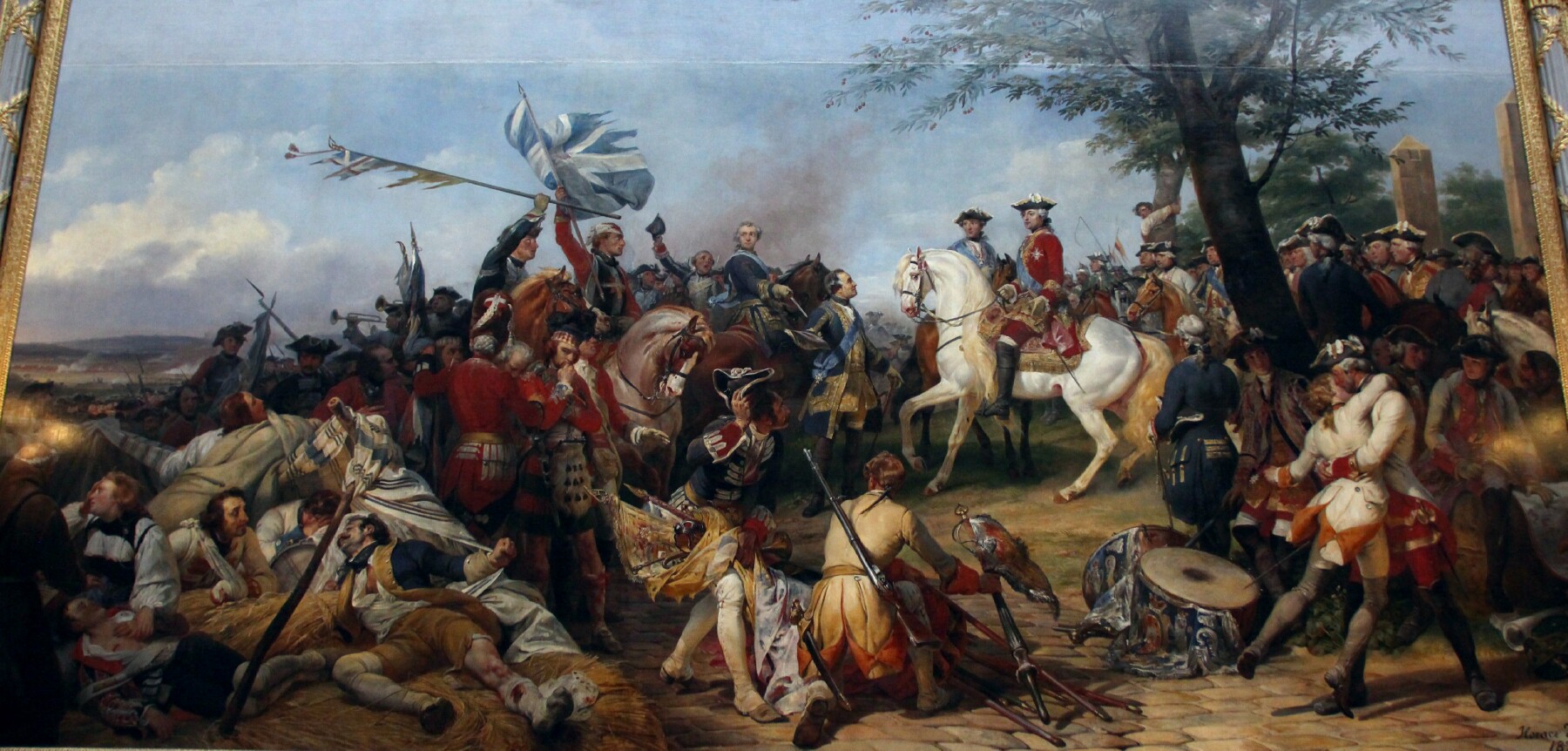 "The Battle of Fontenoy" by Horace Vernet, 1842. It is in the Gallery of Battles which depicts French victories.

.

1 is how the Hall of Mirrors looks without hordes of tourists, thank you Wikipedia.

2 to 5 shows other views of the hall, mostly ceilings and upper walls to avoid the tourist hordes.

6 and 7 show the kings waiting room and the royal bedroom.

8 is the Queen's Staircase, but others may walk down it too.

9 to 11 show the Gallery of Battles with paintings depicting victorious French battles, such as 9 "The Battle of Hohehinden of, December 1800" by H. Schopin and 11 "The Battle of Lens, August 2, 1648" by Pierre Franque.

12 is an administrative building as we leave the palace.