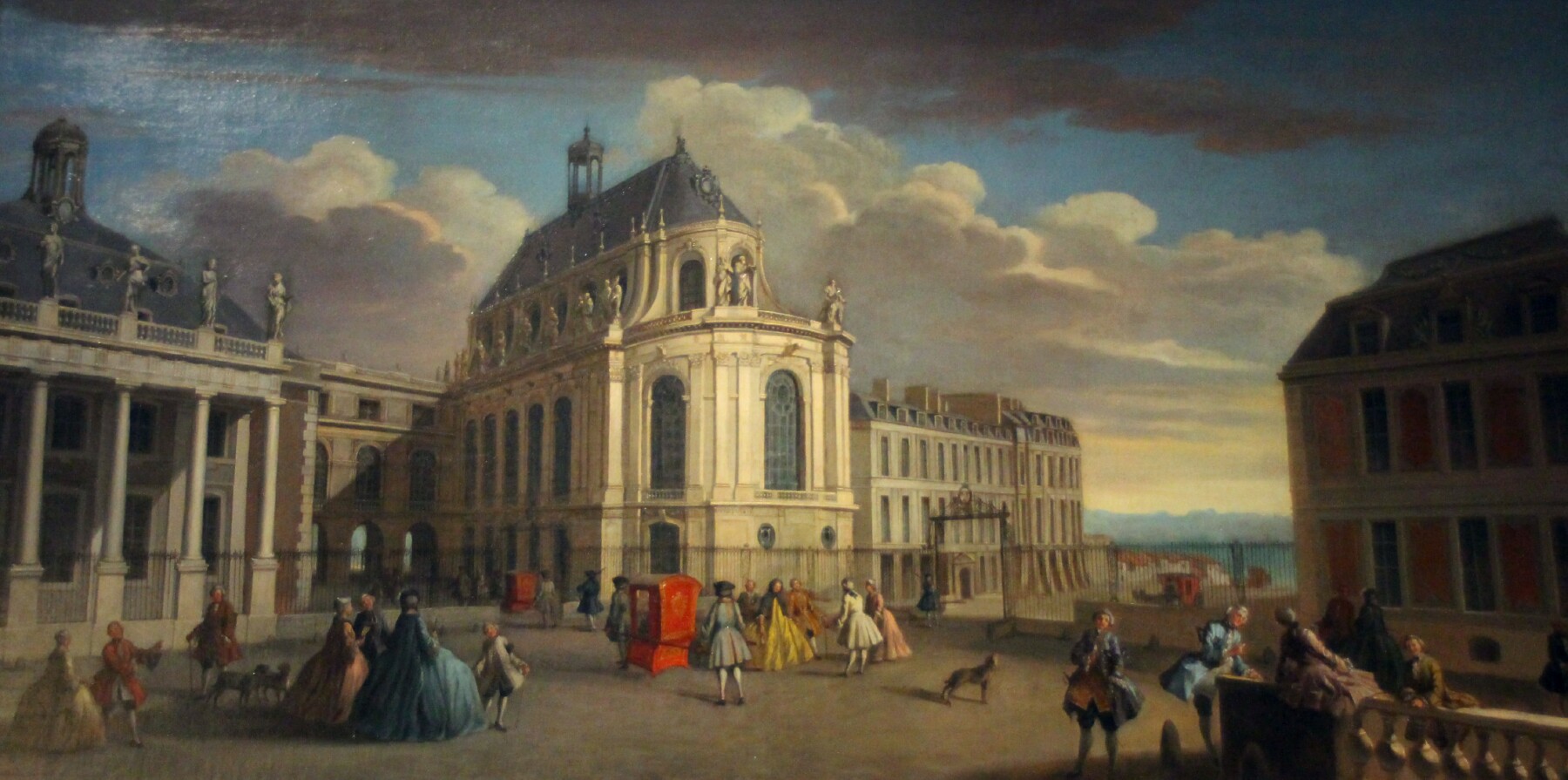 Above: At the Château de Versailles, "The Chapel as Seen from the Royal Courtyard" by Jacques Rigaud, from the 19th century.


1 is a statue of King Louis XIV as one enters in front of the Château de Versailles.

2 statue by Château de Versailles and a bird rest.

3 is the chapel of the Château de Versailles.

4 here comes the sun king, on the gate to the Château.
.

6 is "Louis XIV" by Claude Lefebrve, 1670, depicted as a war king in armour.

7 is "Marie Antionette, Madame Royale and the Dauphin in the Gardens of the Trianon" by Eugene Battaille, 1808. The Dauphin will one day be King Louis XVI.

8 is "Louis XIV, Protector of the Academy of Painters and Sculptors" by Henri Testelin, 1673.

9 is "Philippe, Duke of Anjou" by Pierre Mignard, around 1690..


10 is "Louise-Elizabeth de Bourbon-Condé of Conti" by Pierre Gobert, early 1700's.

11 and 12 show two elaborate double doors in the Château.