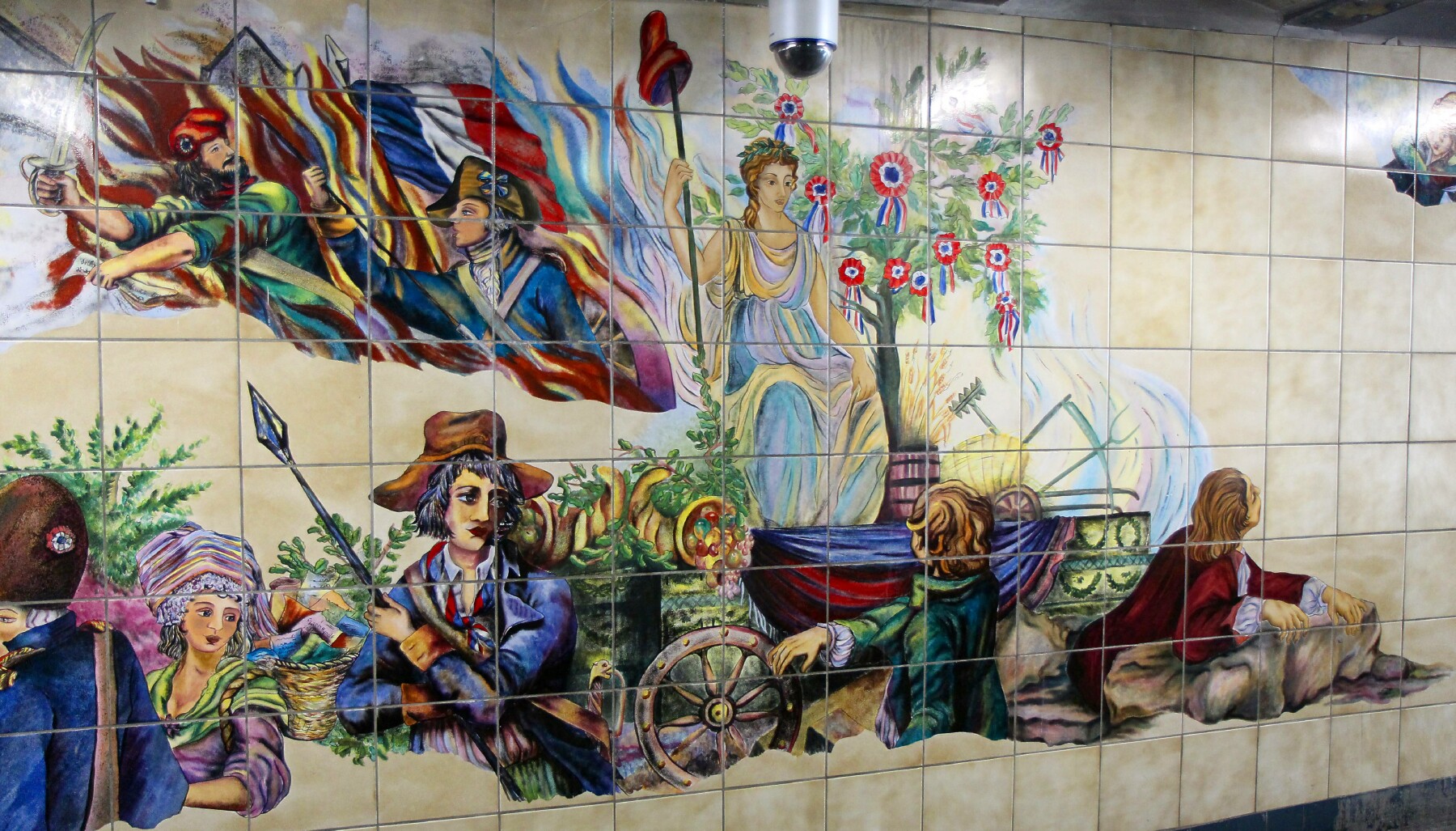 Above: A segment of the tile painting in the Bastille Ligne 1 station.

Below: Pictures 1 to 8 show views around the Pyramid and the Louvre, originally a Palace, now an art and antiquities museum.
Note the presence of military personnel guarding the area, a sight seen around many key historic sights each day I was there.

Pictures 9 and 10 show two ladies enjoying posing by one of the fountains by the Louvre pyramid.

Pictures 11 and 12 show tile painting segments in the Bastille Ligne 1 station.