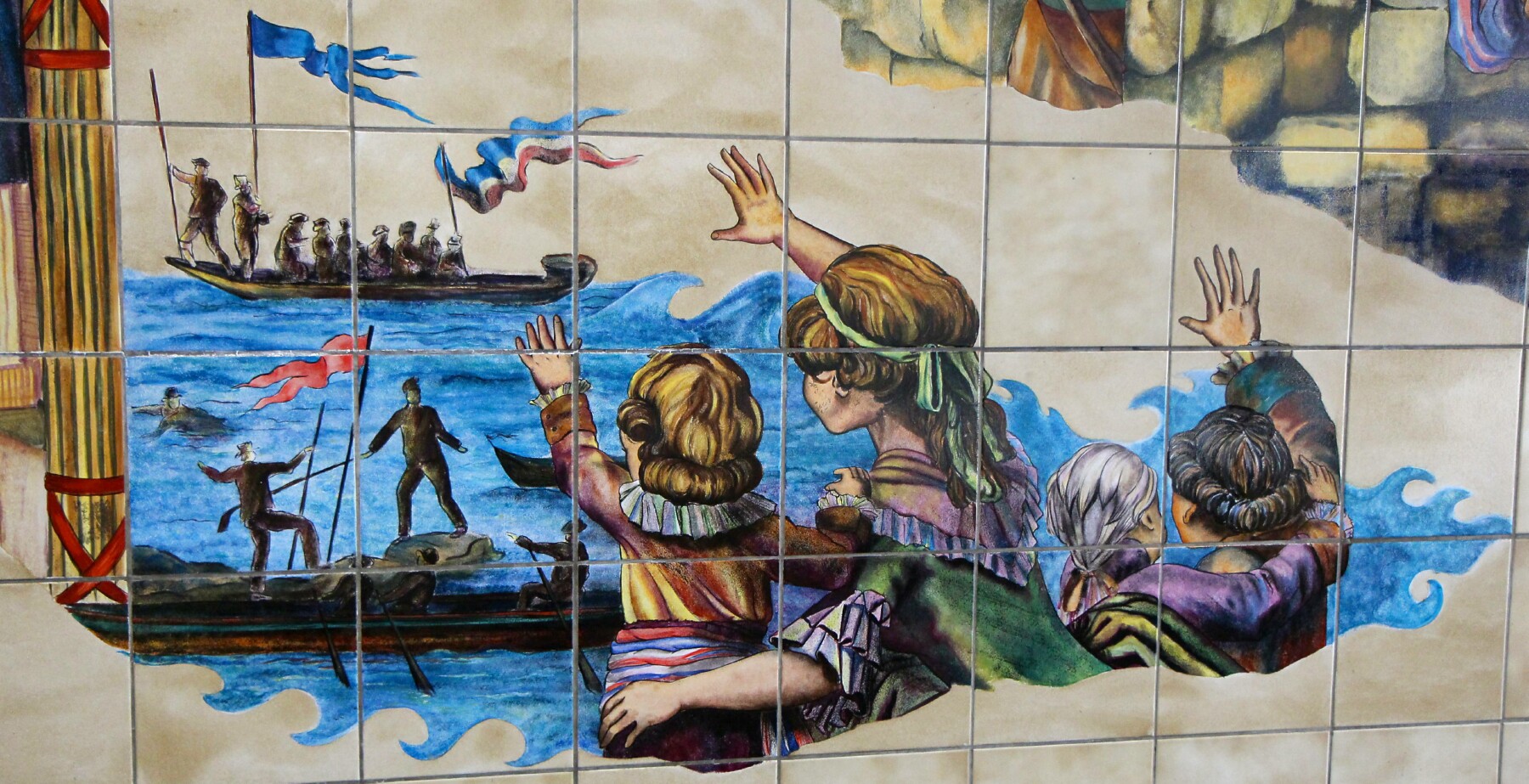 Above: A segment of the tile painting in the Bastille Ligne 1 station.

Below: Pictures 1 to 4 show tile painting segments in the Bastille Ligne 1 station.

Picture 5 shows a subway ad for Folies Bergere, one of several (expensive) cabaret shows
in Paris, such as the Moulin Rouge, Lido and Crazy Horse. I've only seen Moulin Rouge.

Pictures 6 to 8 show the Port de Paris Arsenal, a canal for boats to dock near the Bastille.
Pictures 9 and 10 show images near the Bastille roundabout.
Pictures 11 and 12 show a bicycle depot and a typical apartment building along Richard Lenoir Boulevard across from my hotel.