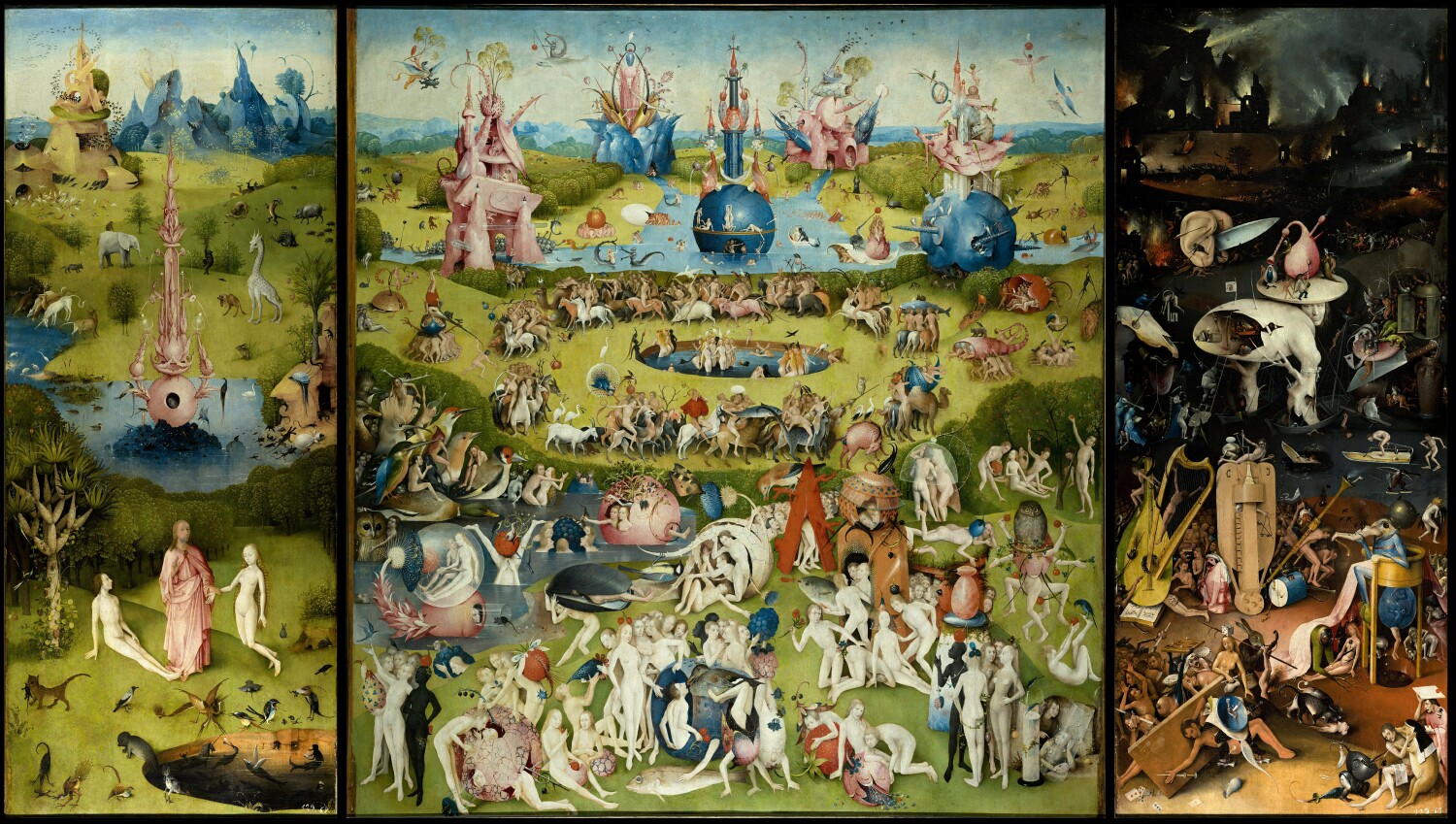 "The Garden of Earthly Delights", a triptych by Early Netherlandish painter Hieronymus Bosch. Art historians are divided as to whether
the triptych's central panel is a moral warning against the sins of humanity that he observerd, or a panorama of paradise lost.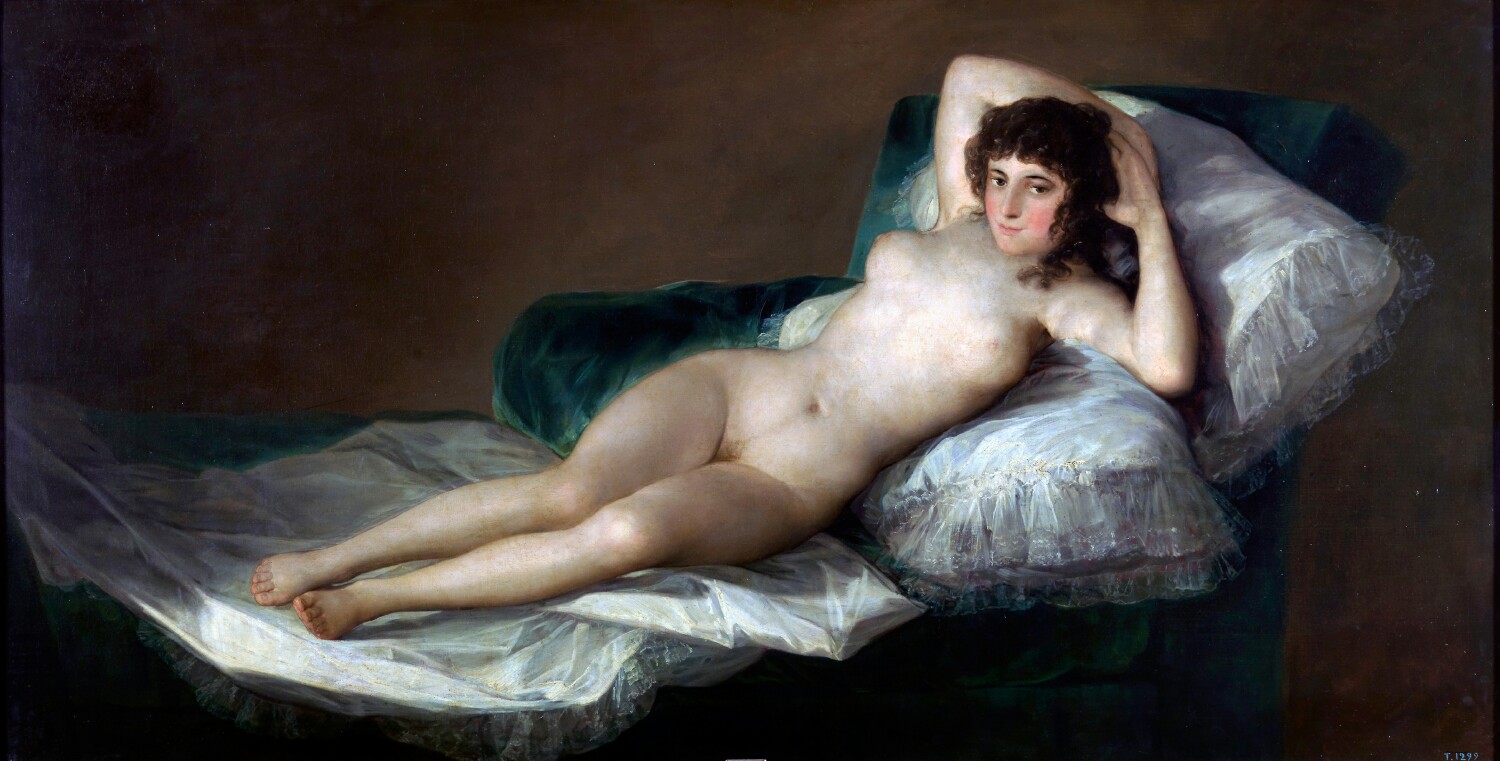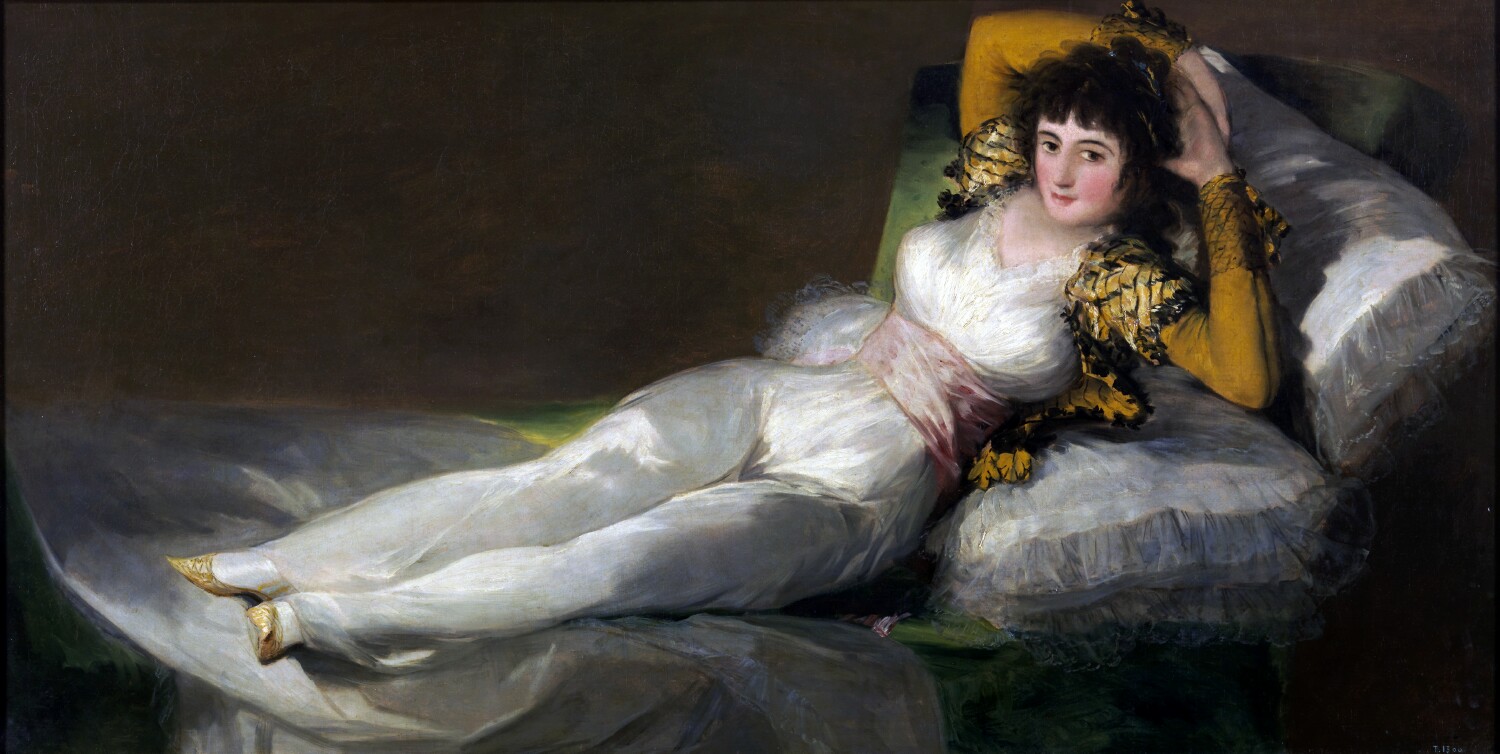 "The Nude Maja" and "The Clothed Maja", by Francisco Goya, are believed to be based on the Duchess of Alba, thought to be his mistress. The nude one is considered to be
"the first totally profane life-size female nude in Western art", without a pretense to allegorical or mythological meaning, and were never publicly displayed in his lifetime.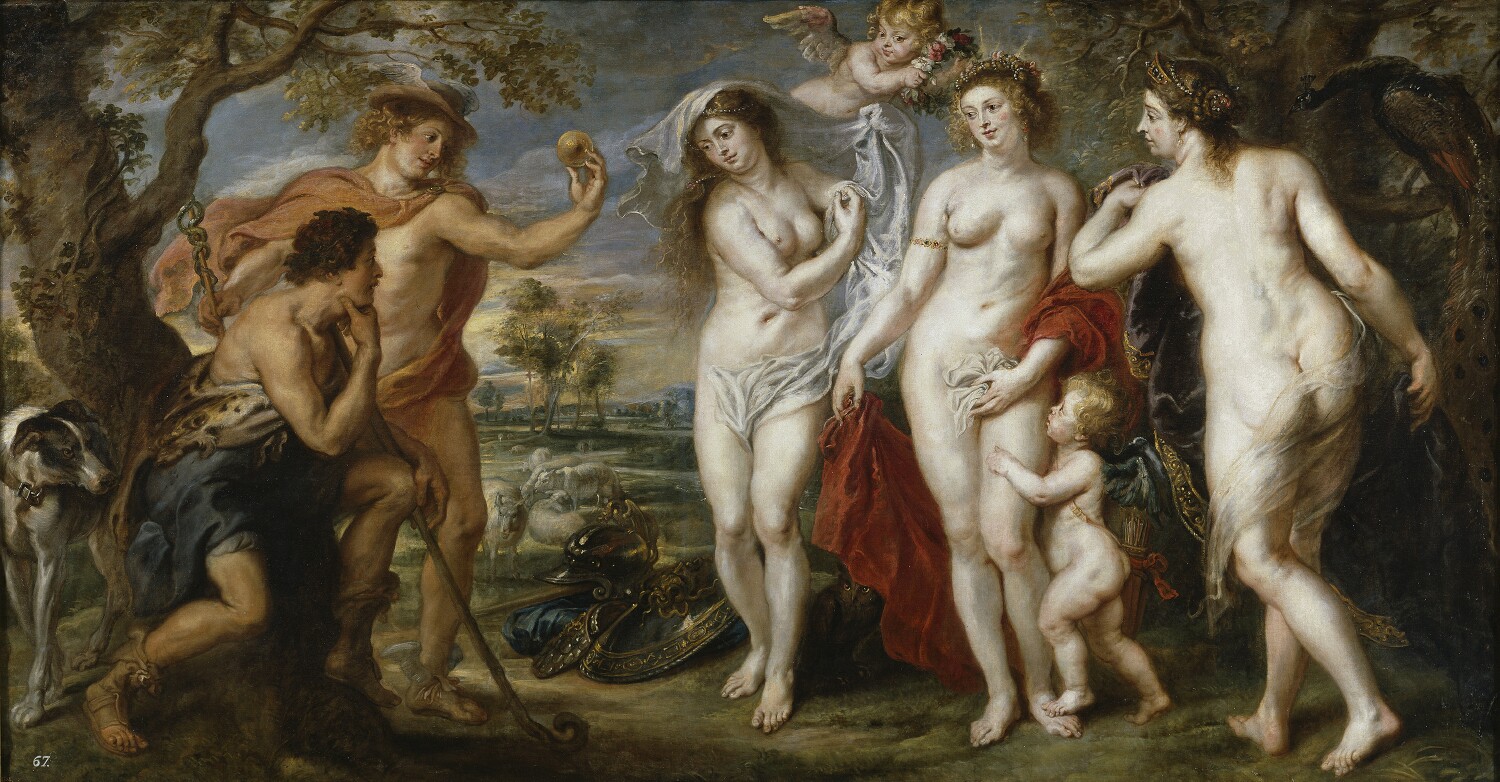 "The Judgement of Paris", by Flemish artist Peter Paul Rubens.