On Day 5, I spent most of the day at the Prado Museum, said by travel writer Rick Steves to be the best art museum in Europe, because of its wide variety and quality of classic art. The Louvre and others may be bigger with many more pieces, but the Prado features virtually only paintings, from Tizian, Raphael and Rubens to an extensive collection of art by Spanish masters Velasquez and Goya. I finished the day at the Puerta del Sol, before returning to the hotel to go out for a bite to eat, and then repack to go to Barcelona.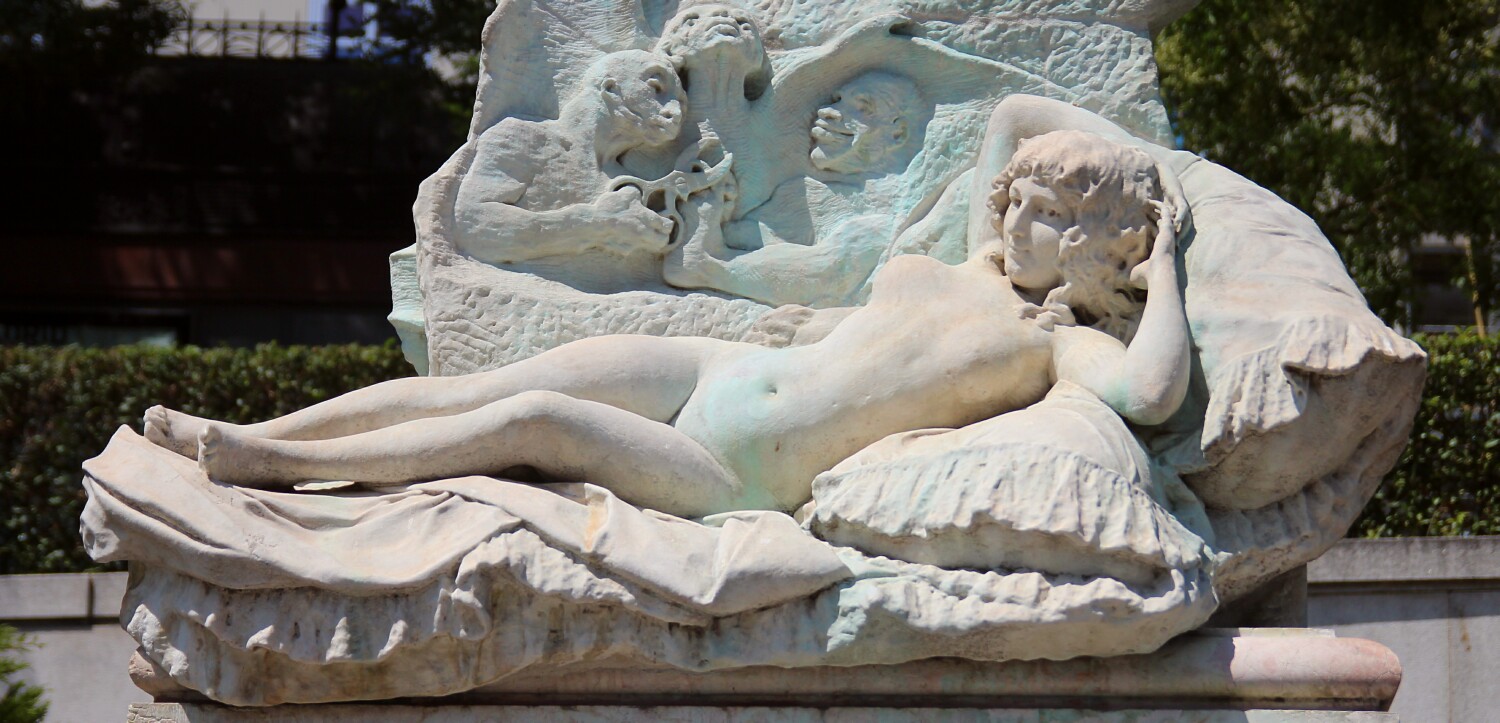 Above: The base of the Goya statue by the Prado Museum entrance.
Below: Pictures 1 and 2 show front of the Prado Museum.
Picture 3 is the San Jeronimos church right beside the museum.
Picture 4 is the base of the Goya statue by the Prado Museum entrance.

Picture 5 is a fragment of what some consider the best painting ever (according to Rick Steves), "Las Meninas" by Spanish artist Diego Velázquez.
The painting is of the King and Queen, except you can only see them in the back mirror. Instead, we see their young daughter Margaret Theresa and
her "Meninas" who take care of her. Plus, there's the family dog, the artist himself, a dwarf and a shadowy figure leaving through the back door.

Picture 6 is the stirring painting "The Third of May" by Spanish artist Francisco Goya. The overtly political painting
shows Spanish resistance to Napoleon's armies during the occupation of 1808 in the Peninsular War.

Picture 7 is the "Adoration of the Magi", by Flemish artist Peter Paul Rubens, one of several very different versions he painted on the subject.
Picture 8 is the "The Descent from the Cross", from 1435 and an almost 3D-looking painting by Flemish artist Rogier van der Weyden.
Pictures 9 to 11 arrives back at the Puerta del Sol, and some ornate street signs on some streets near the square.