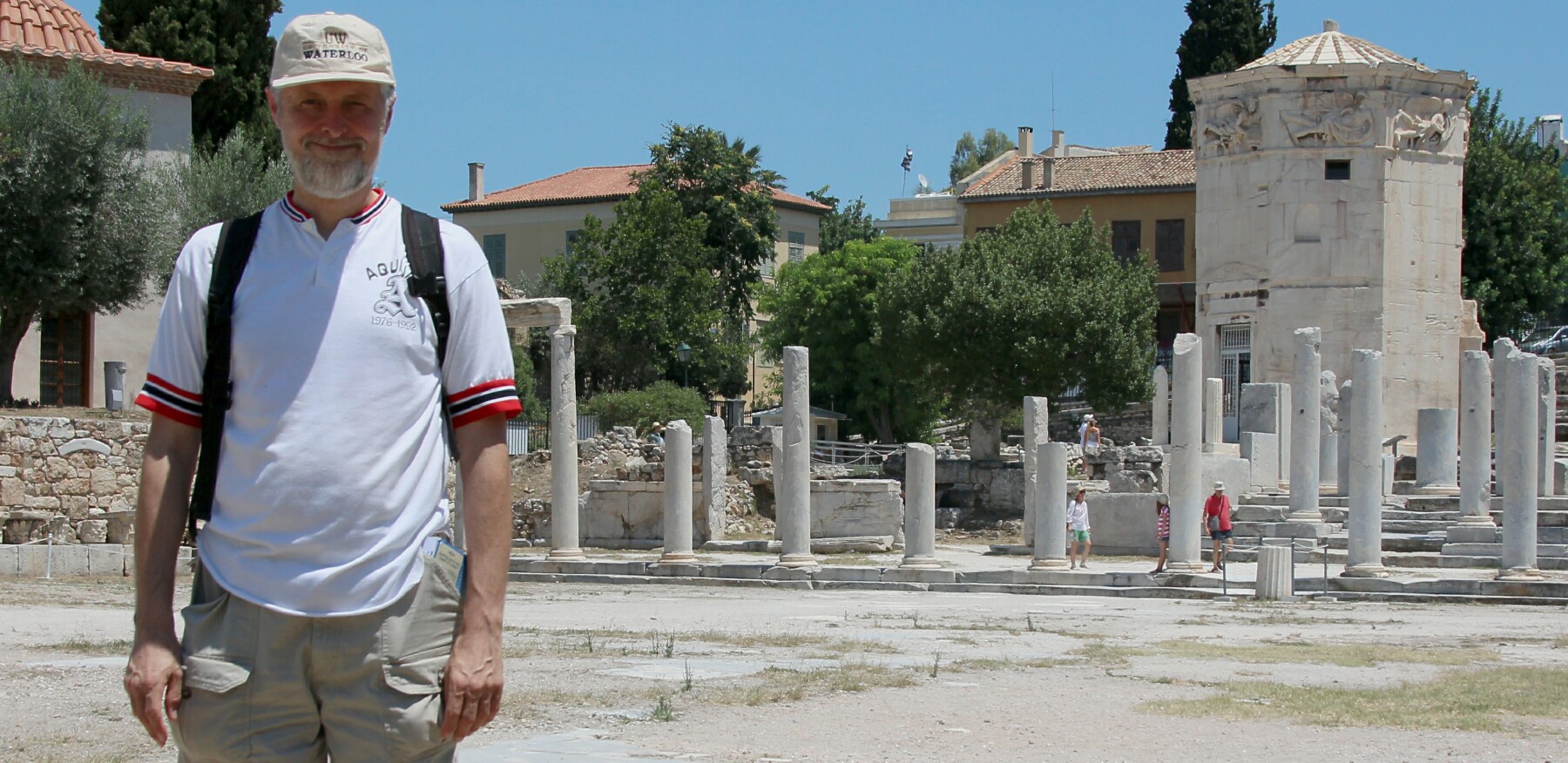 Above: Inside the Roman Agora. The original Agora was encroached upon and obstructed by a series of Roman buildings, beginning with the imperial family's gift to the Athenians of a large concert hall.


1 shows the entrance to the Acropolis with lots of people clamoring to get in.

2 and 3 show the Temple of Athena Nike, recently reconstructed. Nike means victory in Greek, and Athena was worshipped as goddess of victory in war and wisdom.
The citizens worshipped the goddess in hope of a successful outcome in the long Peloponnesian War fought on land and sea against the Spartans and their allies.

4 is a view directly below the Acropolis entrance.

5 is the Fethiye Mosque just north of the Roman Agora, built in the 17th century. The original 8th century Christian church became a mosque in 1458 after the Ottoman (Turkish) conquest.

6 to 11 describe and show the Roman Agora, including 9 the Gate of Athena Archegetis and 10/11 columns of the exterior of the concert hall, where shops were located.