On Day 6, it was a trip on the Sugar Cane Express, a train that runs the old rail line from Lahaina to Kaanapali. Then reading, sun and beach.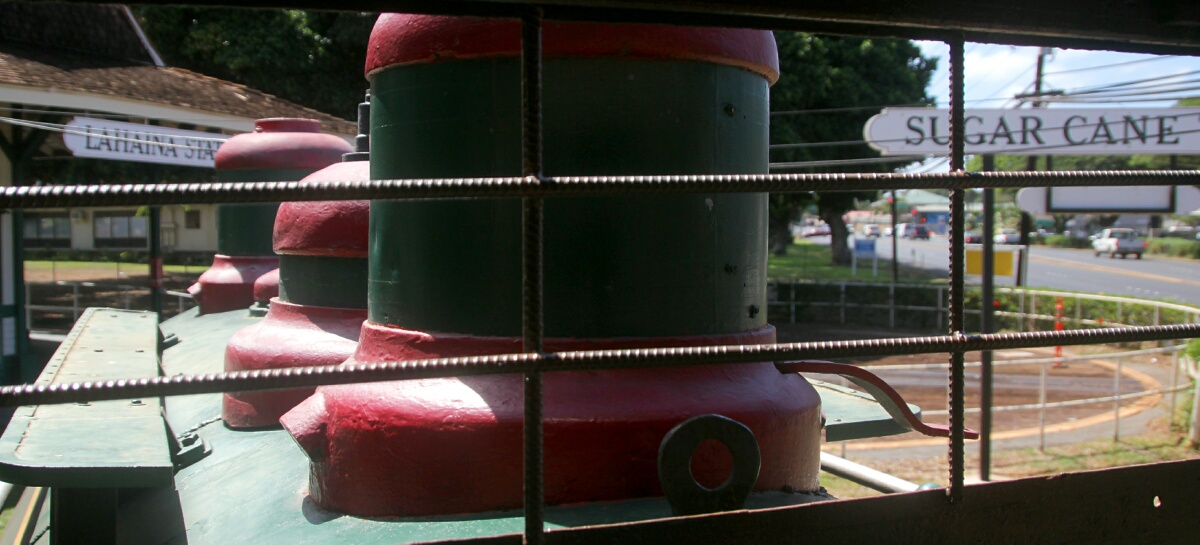 Above: Inside an older Sugar Cane Train engine.

Below: Pictures 1 to 9 show the Lahaina train station, and train arriving from Kaanapali, including the carousel to turn the train around in picture 5.