Santorini (Thira)
July 19, 2017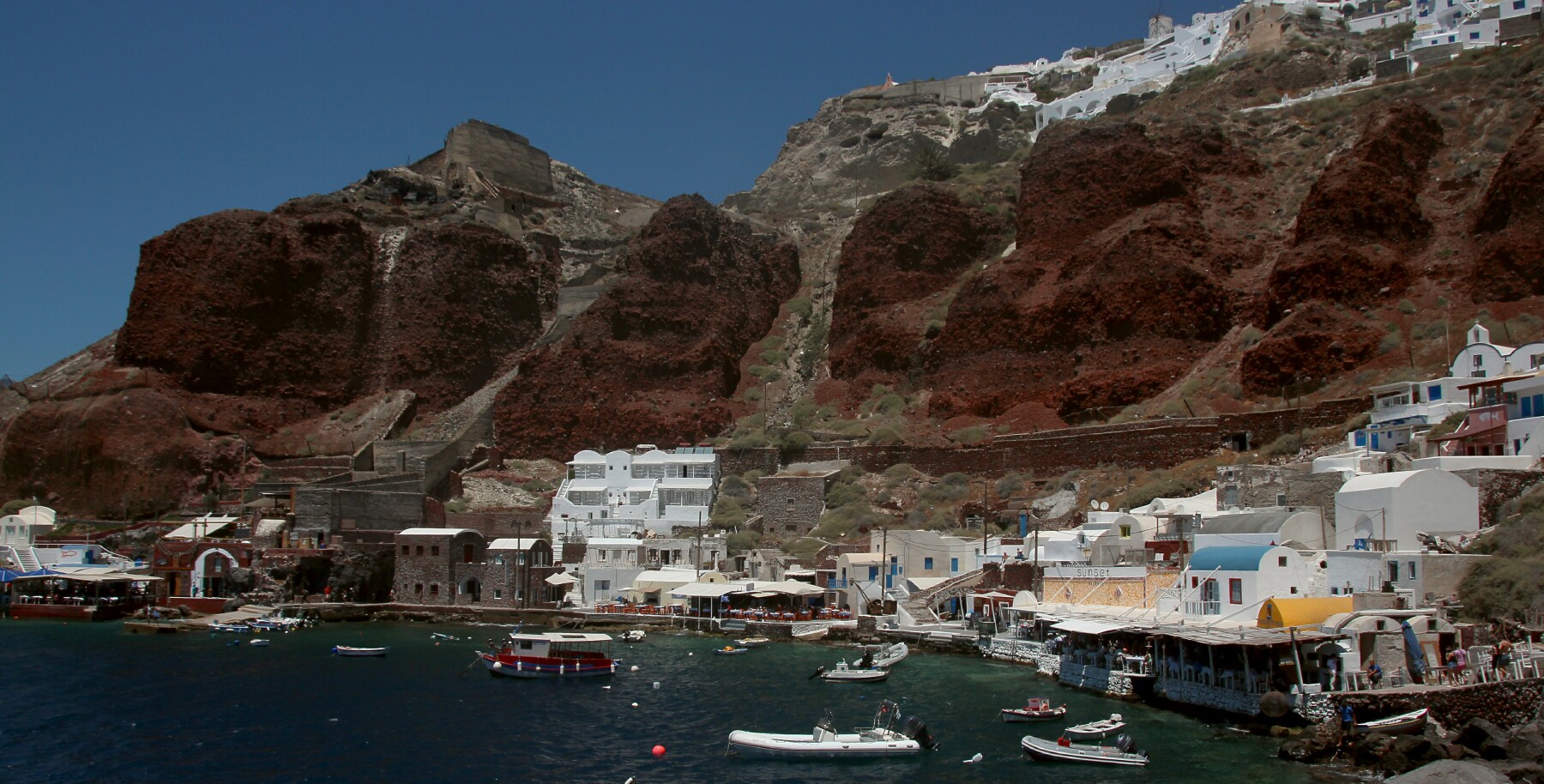 Above: A view of Ammoudi Bay.


1 and 2 show someone's personal statue overlooking the caldera.

3 and 4 are views within the ruins of Kasteli (Castle) of Agios Nikolaos.

5 and 6 show the Chapel of Agios Nikolaos just below the castle ruins.

8 is the ruins of a nice shady old home, great place to rest out of the sun on the way down the stairs.

9 show donkeys resting before they are called upon to carry tourists mostly up the stairs back to Oia.

10 and 11 show the path to, and the beach near Ammoudi Bay.




Touch a number to see a picture
























More Pages to Visit