Santorini (Thira)
July 19, 2017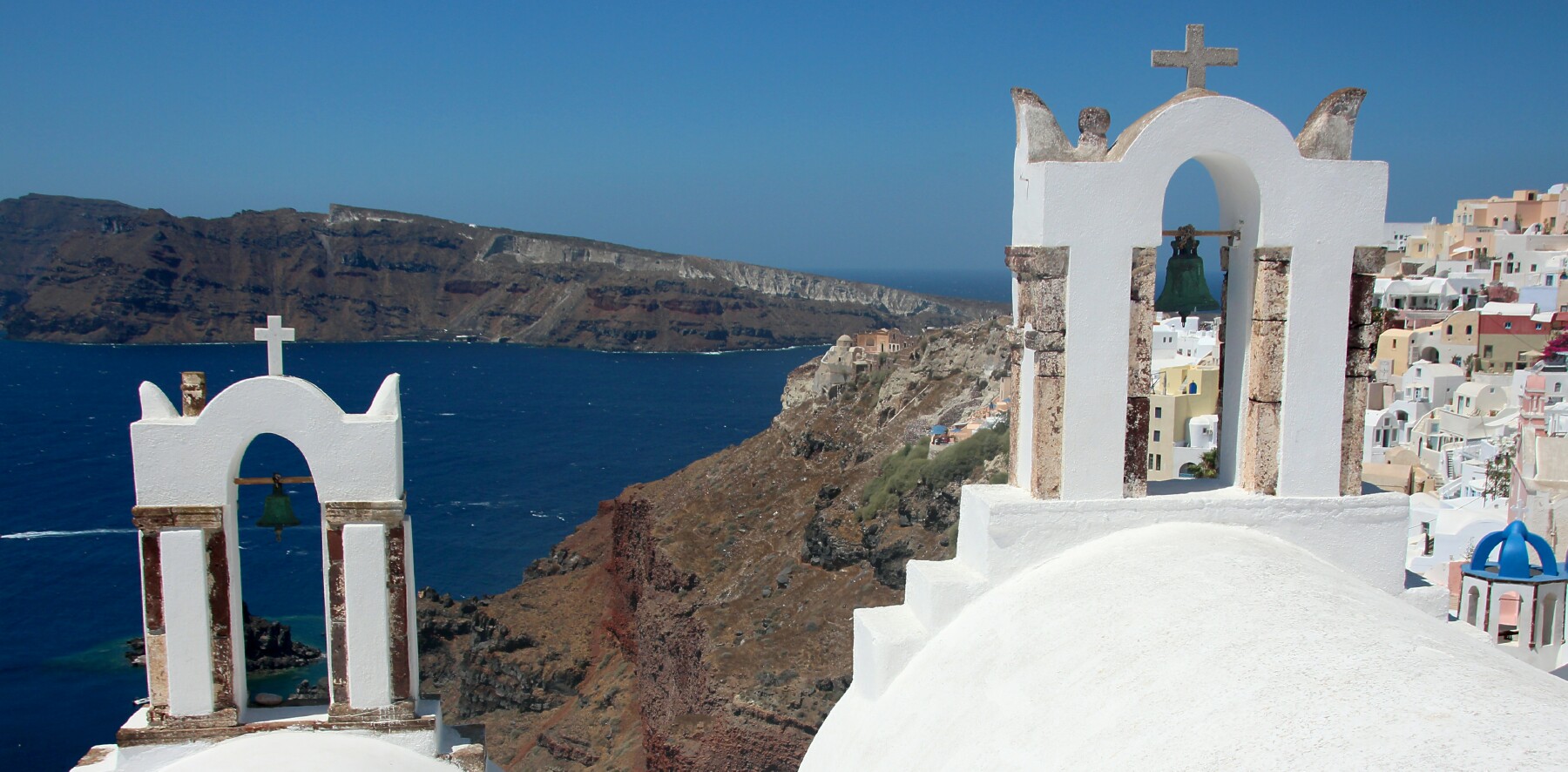 Above: A couple of side-by-side bell towers in Oia.


1 is a double bell tower with four bells to ring.

2 is a view of southern.

3 is a view of western Oia.

4 is a view down the stairs to Ammoudi Bay.

5 and 6 are views around Kasteli of Agios Nikolaos.

7 is another fancy door in Oia.

8 is the delightful walk down 214 stairs to Ammoudi Bay, with donkey droppings liberally applied all over.