Santorini (Thira)
July 19, 2017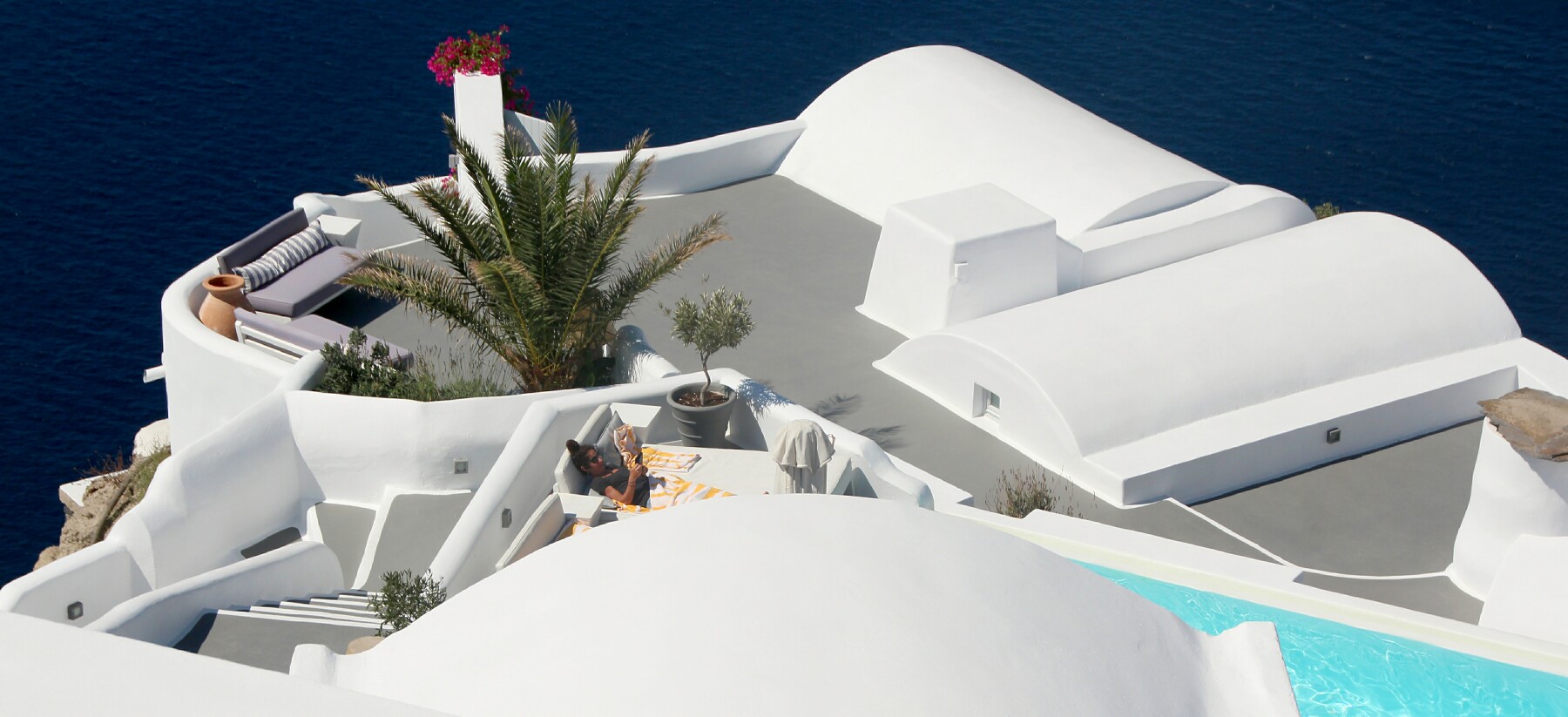 Above: Relaxing by a personal pool on of many cliff houses and hotels in Oia. Really hope there never is an earthquake of volcanic eruption in Santorini.


1 shows two dogs relaxing/standing guard over their stores.

2 and 3 show Agios Georgios Greek Orthodox church in Oia.

4 to 6 show south side Oia views down the cliff a bit.

7 is a fancy set of doors in Oia.

8 is the top of a another chapel.

9 to 11 show the Agios Spiridonas Church in front, and Anastasi Church behind.