Santorini (Thira)
July 19, 2017
On Day 4 in Santorini, I went back to Oia so I could check out Ammoudi Bay. After spending much of the day there, it was back to the pool in the afternoon, and then a nice meal and sunset in Fira.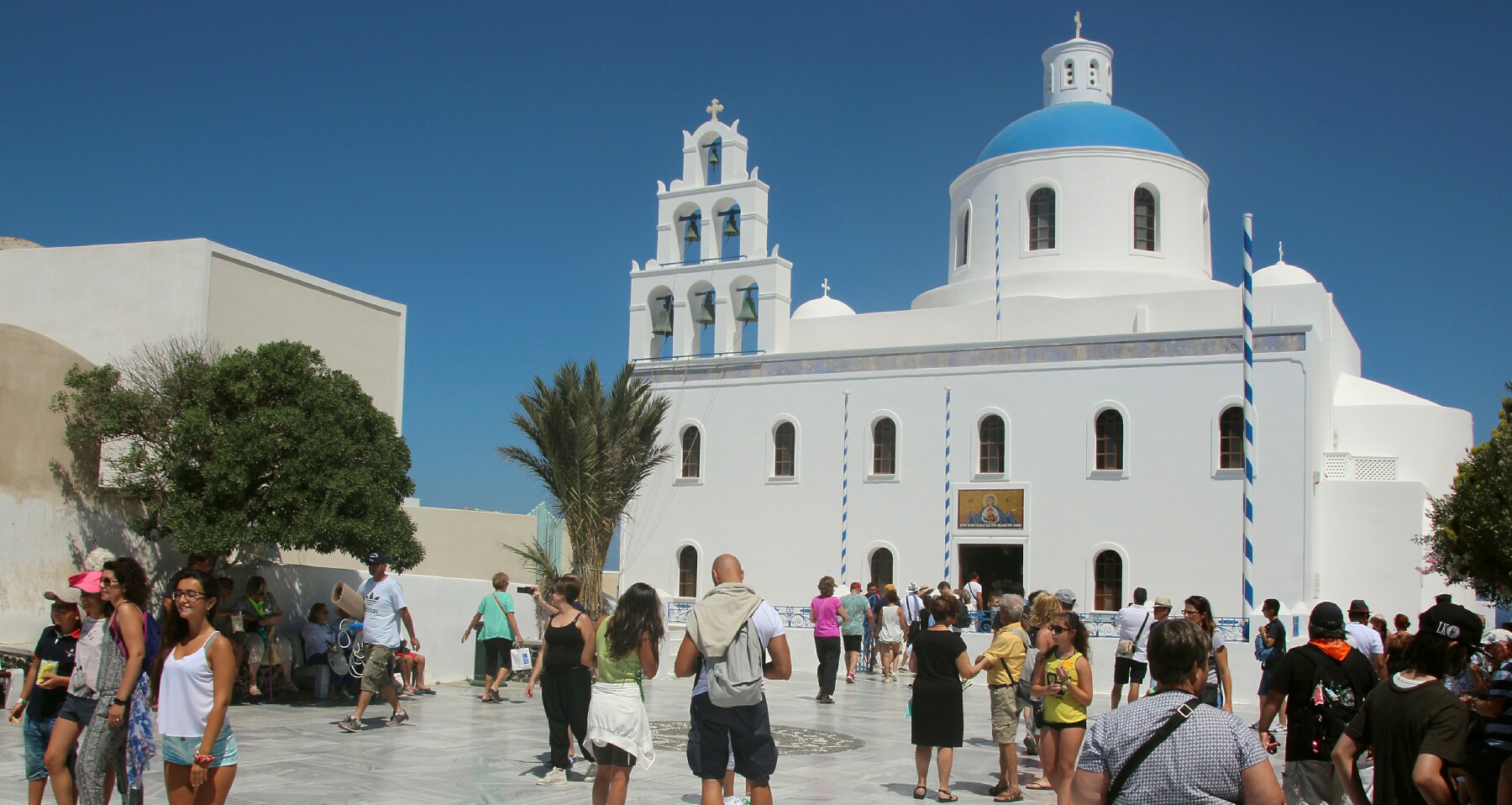 Above: The Church of Panagia of Platsani in Oia (pronounced EE-AH).


1 to 5 show the outside of the hotel, a room by the pool, and some locally produced artwork in the Astir Thira Hotel where I stayed.

6 shows the walk into town (Fira) and to the bus stop. All bus routes - Red Beach, Perivolos Beach, Kamari Beach, Akrotiri, Pyrgos, Oia, Imerovigli - start in Fira.

7 to 9 show views from the bus of the flatter coast of Santorini, with lots of farmland, on the way to Oia.

10 is a western view of Oia.

11 and 12 show Church of Panagia of Platsani.

13 feature the marble walkways of central Oia.