Santorini (Thira)
July 18, 2017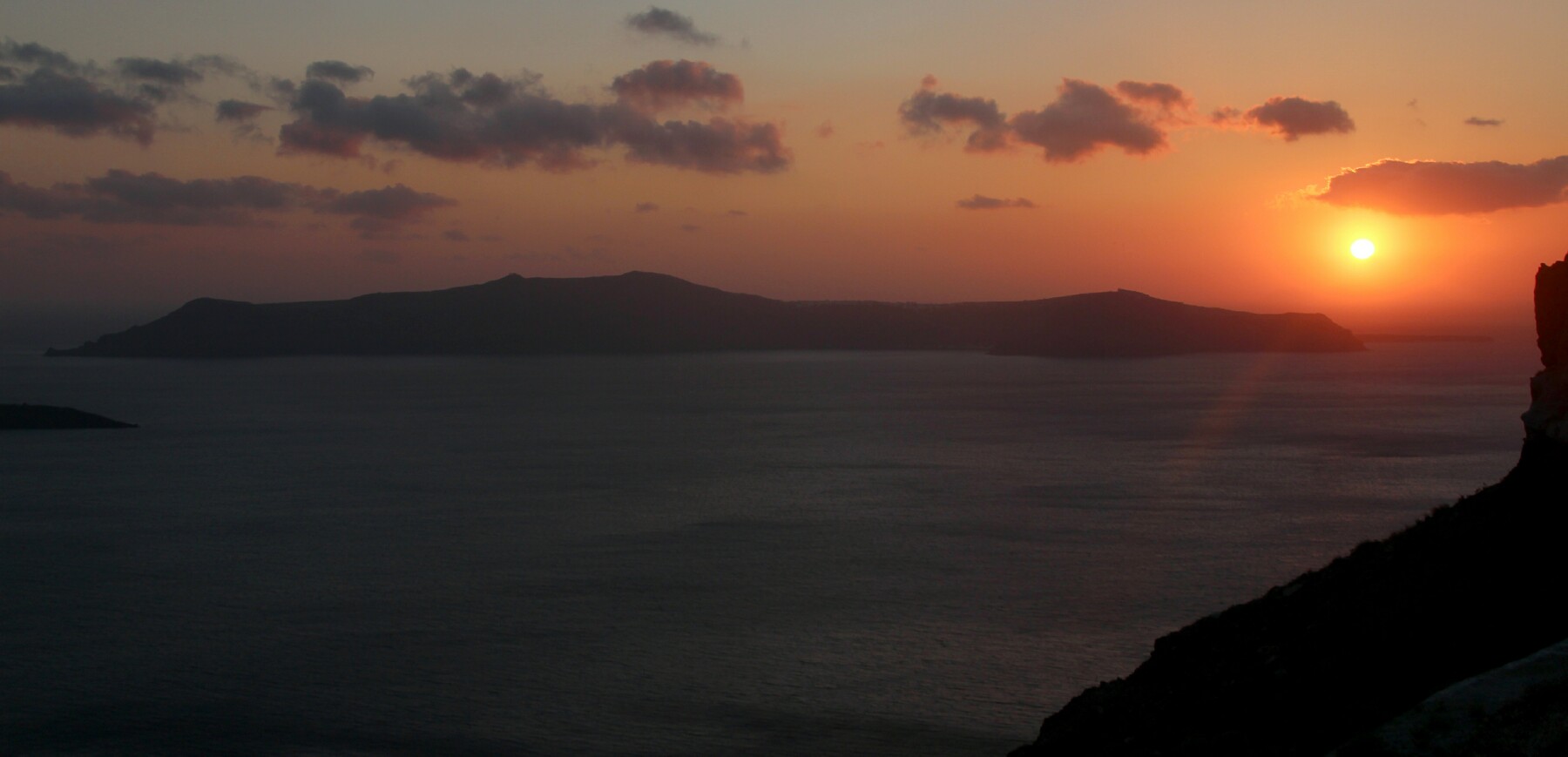 Above: Thirassia Island, and the setting sun beside it.


1 to 6 show the sun setting by Thirassia, seen from Firostefani.

6 and 7 show another of Santorini's local craft brewers, Volkan, and it's periodic cinema showings.

8 to 11 show the caldera at twilight from Fira.