Santorini (Thira)
July 18, 2017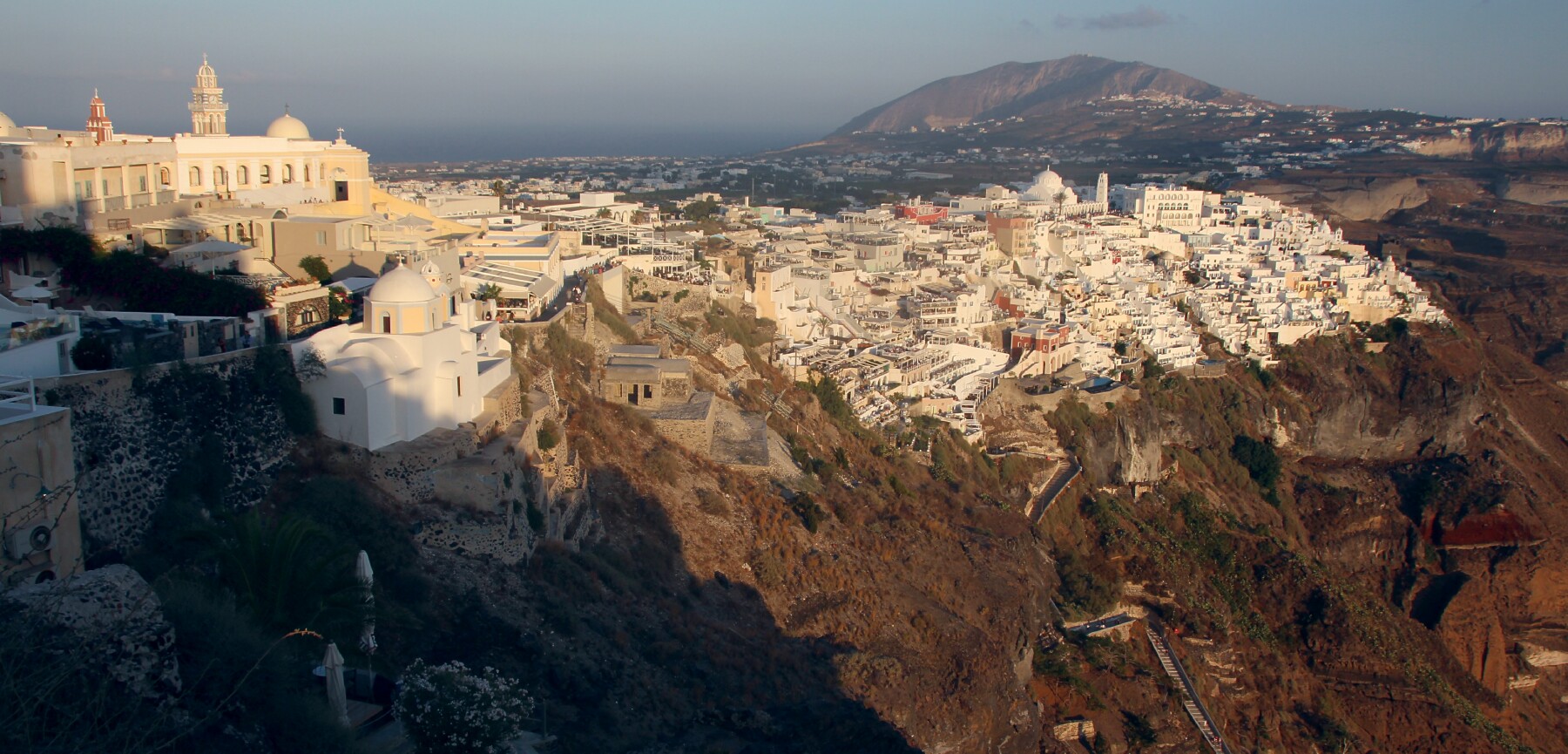 Above: The sun starting to set over Fira, seen from Firostefani.


1 is a piece of art of Fira, Santorini.

2 to 4 show the sunset from Firostefani, just north of Fira.

5 and 6 show crowds gathering and snacking in the streets of Fira after sunset.

7 shows twilight in Fira.




Touch a number to see a picture
















More Pages to Visit